Expect traffic not to stop in Rajkot today. Do not expect fans to jump from ceilings in jubilation or lining up outside his house to click selfies. Cheteshwar Pujara is no Virat Kohli. Pujara is no AB De Villiers either. Life doesn't afford the luxuries of being a superstar to Cheteshwar Pujara. He's got a job to do and sadly cannot waver in too many formats. His job is to bat and bat. And bat on.
He speaks one language. It is not of shenanigans. It is utterly and resolutely Test Cricket. As Pujara brings up yet another fifty, just a day prior to his birthday, the time is just right to pay homage to a young and gritty Test career that is blooming in parallel to the maddening spread of T20s.
Life doesn't always consist of too many opportunities offering thrills when you are someone like a Cheteshwar Pujara.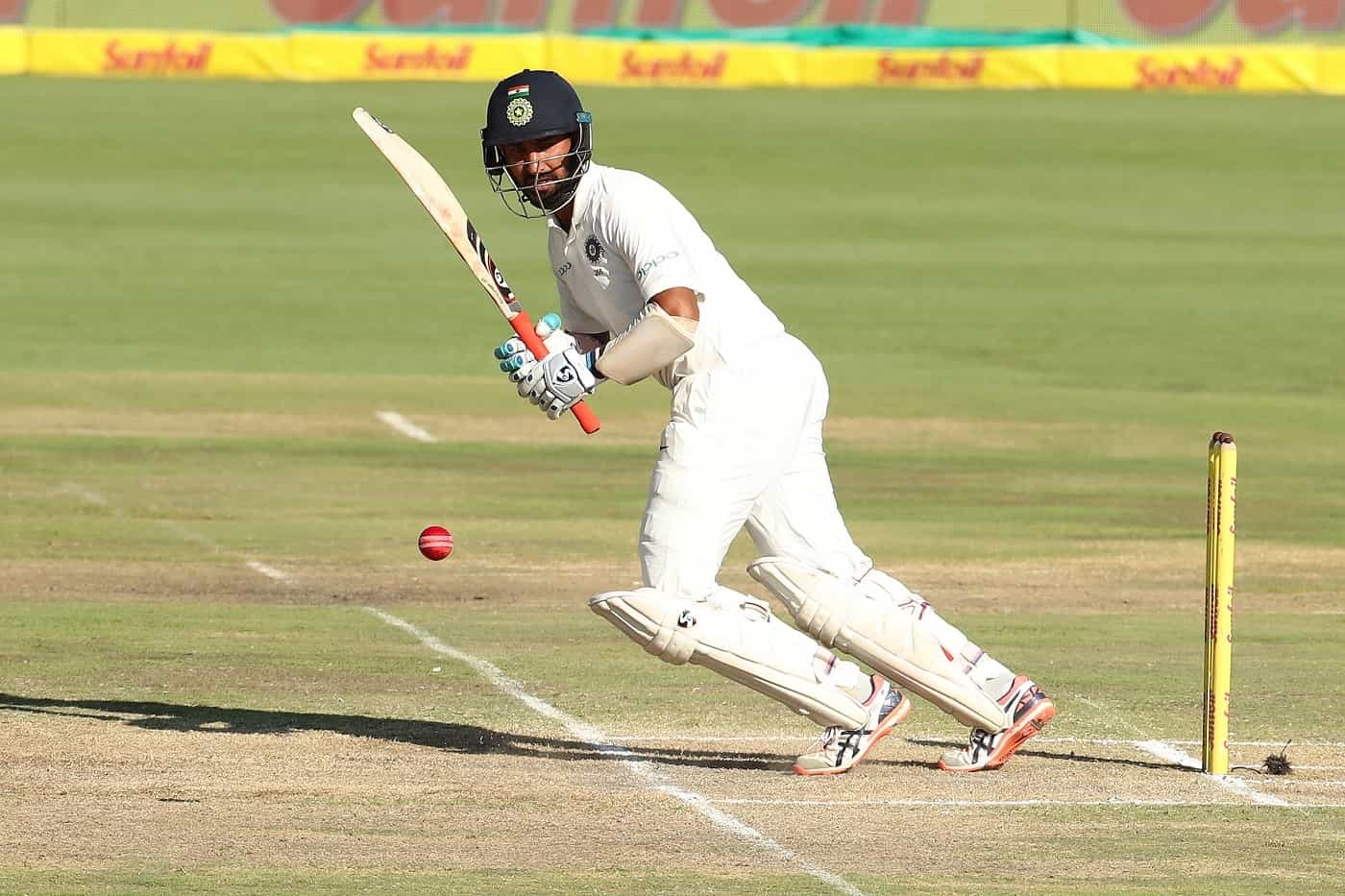 The path to becoming India's most reliable Test match specialist hasn't been easy. From losing his beloved mother only when he was just a wide-eyed teenager to lashing out three triple hundreds in the span of a single month, Pujara's successes came against both- fighting competition and personal tragedies.
But implicit in his rise as a frontline Test batsman, one winning comparisons with his own role model- Rahul Dravid- has been the presence of his father. It almost seems that each time his son goes out to bat, Shri Arvind Pujara bats on too. Modern athletes stay focused on the basic principles of the game- fitness, consistency and an opportunity to shine. Pujara, in retrospect, is also conscious of the legacy he is to maintain. The promise he is expected to live up to.
Make no.3 spot your own.
Would you think that batting at number 3, the highly fragile spot that is often contagious to brutal, hostile spells of bowling that have often scuttled away the strongest comes across as an easy responsibility?
When he began wielding the bat for national duties, he was expected to fill in Dravid's shoes. Today, he is expected to bat like himself; thoughtful, watchful with a watertight technique. In this strong resolve to offer the front face of the bat to everything, eschewing the lust to have a lash or full go at wider, fuller deliveries, Pujara has made the one-down spot his own.
It has taken quite an effort and let it be known quite a few internet trolls and memes but the Saurashtra batsman hasn't budged under pressure.
Just a day before turning thirty, Pujara broke a new, but unsavoury record, particularly if you are a fan of quick-fire batting. He took not 10, 20, 40 or even 50 but 54 deliveries to open his account at Johannesburg.
But one wonders why would a batting mainstay be mocked for consuming 173 deliveries?
Did he not salvage a hefty return courtesy those 50 well-compiled runs at the back of painstaking effort and grind.
Not even the lamest critic who prides himself by underpinning talents would anoint the classic bread-and-butter status to the bouncy, turning Johannesburg track. Or would he? What did Pujara's teammates offer even as he notched up the 17th fifty of his career?
But the road from hereon in South Africa is only going to get tougher. With tours of England and Australia in the offing, Pujara will look at these opportunities to be a litmus test for proving his true overseas potential. Not that his overseas performances suck. 4 of his 14 hundreds have come against South Africa, Sri Lanka, West Indies and New Zealand. But while doubters might rue his previous tour to England, having an average of 46 against the Joe Root side pays able compliment to his 55 against Australia.
It isn't Pujara's fault is it that of the 57 Tests he's featured in, 32 of those have come on flat pitches on the Indian sub-continent.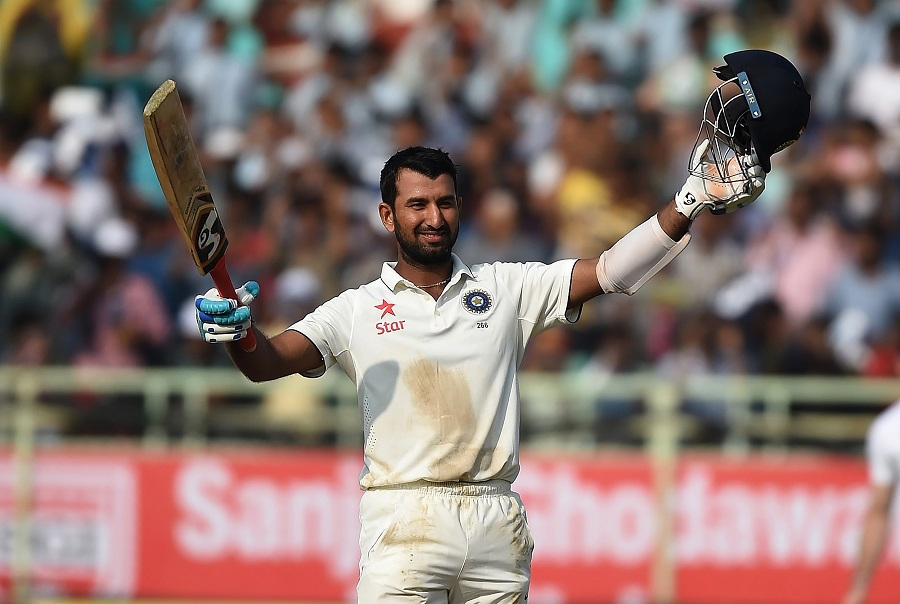 But one argues, what this predominantly off-side scorer would have to do, in order to go the long distance would be to be in the know of things on India's away assignments.
Can Pujara truly imitate his idol Dravid by lending useful contributions in helping India achieve rare overseas victories?
By the time his 32nd birthday approaches, the Indian fan and the admirer of the classic era of technically sound batting would have his answer.
Till then, the stoic right hander would have to guard against the fragility on bowler friendly foreign tracks and do better than scoring a 40s or 30s to justify his great talent. Things, surely aren't going to get easier. With more of India's youth extending its arms for Test match contention and a captain who's known to be notoriously gamblish in picking surprise selections, Pujara, one expects, will have to truly orchestrate the meaning of stability. It's all to play for.