To the world existing outside of South Africa, it never really mattered when Hashim Amla was touted as being an 'Outsider'. Perhaps, it wasn't too surprising, it could be said. But rather shockingly in the elements that represented South Africa internally- the structure of the media, the polity that witnesses cricketing battles, the commoners who've grown up with memories of apartheid and present day strands of race-divisive crises- Amla wasn't embraced naturally either. He was, according to the perennially present crop of doubters, not one of their own. A mighty talent that he may have been, Amla neither represented nor belonged to the skin-corroborating DNA.
The Outsider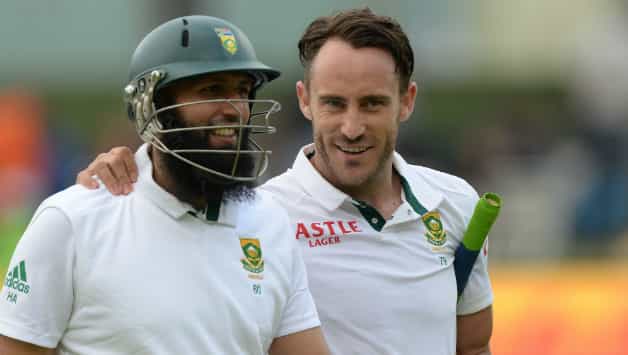 Funny it is that within years of breaking into the national side and the exploits that followed thereafter, going from being his own man into being politely thick-skinned about slurs, transforming from being a scholarly figure who seemingly belonged to solitude to constructing feats the world found unworldly, Amla still hasn't broken away from the mold. There's still very much the feeling that he's a rank outsider. But probably the reason for believing so has become perceptibly rational.
For all that Hashim Amla- cricket's version of a sagely poet embracing sport- has achieved in the sporting specter for South Africa, may've only been possible from someone who is a product of the supernatural. Not someone who's born to essay conventional highs you expect from a genome that oscillates between talented –capable-very capable. Amla is someone who's not from the mighty corruptible earth; someone who seems have emanated from a marriage between sublime and superlative.
The Record-breaker
Statisticians, number crunchers and, individuals for whom patriotism is made of colored veneers of race, lineage and heritage are to this day dazed and confused. As it's neither AB De Villiers, nor Faf Du Plessis and not even the ever-timeless Jacques Kallis who's the fastest for scoring 2000, 3000, 4000, 5000, 6000 runs in ODI cricket. The batsman achieved the milestones in 40, 57, 81, 101 and 123 innings respectively. Neither from the famous troika has struck a triple, the quintessential embodiment of a cricketer's greatness but Amla has.
Fascinatingly, none of the three modern stars of South African cricket have been bullied or riled for being of a different lineage either but Amla has endured all of this offering nothing but the imperturbable grace that defines him both as a player as well as a batsman. And it is only now as the mental boundaries between bias and acceptance of his doubters have blurred but not after Amla's performed continuously for nearly a decade and a half that he's been accepted. And it must be added, gladly so.
The Unifier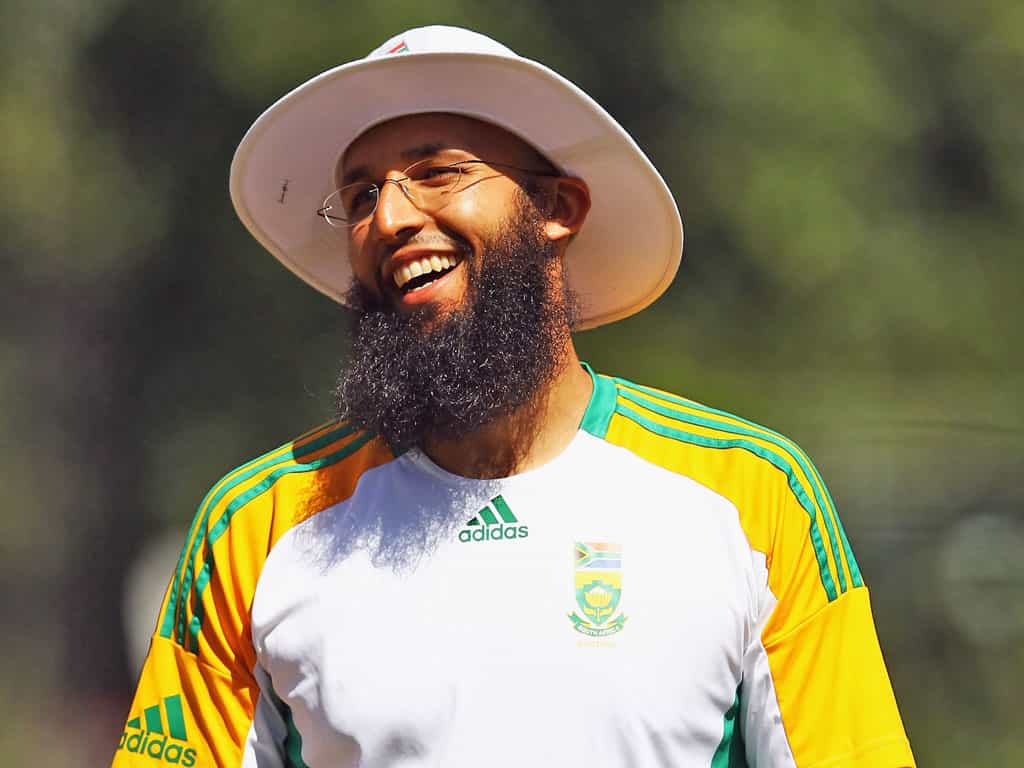 Today, you don't find Amla's doubters. You find frenzied fans that are taken in by a man whose presence stands contrarily paramount to perhaps everything that is not right in the South African society. And even in this great game of ours, lest it be forgotten. Colour-based divide, greed, jealousy and stupor that often make one doubt another as being one among their own. In this sense, Amla for essaying marvelous cricketing virtuosity with the bat in hand and unquestionable integrity is undoubtedly a unifier of sorts.
He's the same bloke who is not only the second South African after Graeme Smith to score a ton in his 100th Test, being only the 8th batsman in the world to do so but also the only South African to this date who abdicate captaincy- having been this 'reluctant' leader as many called- but only after striking a dogged double hundred. In the same Test in 2016 where Ben Stokes reached a personal best of 258, Amla continued to bat for nearly two full days, scoring 201 off 477 and happily relinquished the captaincy mantle.
The scholastic artist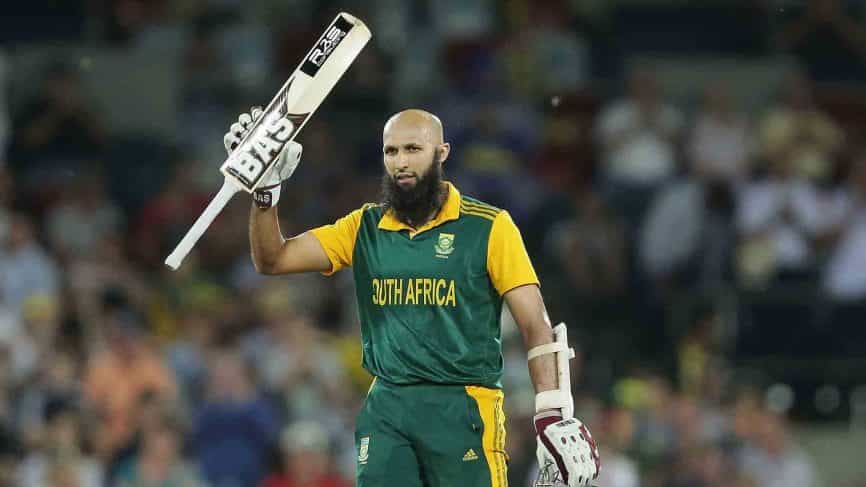 He's also the same bloke who hasn't succumbed to greed for limelight but has remained happily in his bubble, unaffected by both- ranting and admiration. He's also among the few personalities to have remained in awe of the collective spirit of South Africa despite being someone who's been shredded to bickering slices of judgment and a reluctance of acceptance. Among the very few, it must be said, to have risen gracefully in a game that promises instant fame to those who walk down the path of shenanigans. And yet, has remained solidly focused and unbelievably pure in harbouring a true love for the South African identity.
As Amla turns 35, 19 short of the collective international hundreds he's struck for his nation, it ought to be reminded, he's among the few to seldom compromise grace whether engaged in high-octane run chases or when engaged in studious blockathons, the kind he fashioned in his 25 off 159 at Colombo in 2014 in drawing the Test for South Africa when the danger of losing to Sri Lanka was imminent and clear.
One of South Africa's own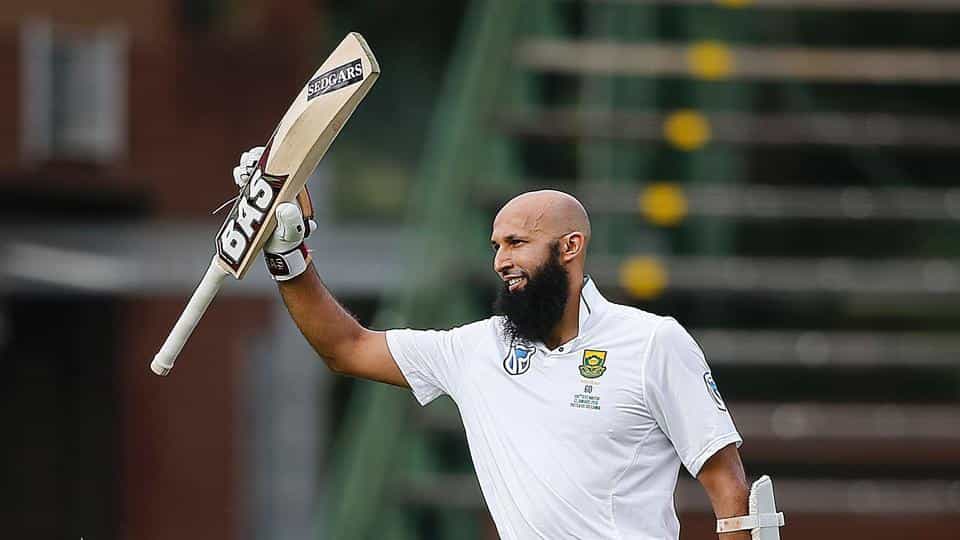 And perhaps its this selfless drive of his to lend his effete personality to the cause of South Africa's reconstruction, domination and, prevalence that bears the true hallmark of Hashim Amla's cricketing journey for a country that's often got it all wrong in accepting an 'outsider', who so fittingly seems one of its very own.