Sunil Gavaskar facts: Sunil Gavaskar was all about fearless batting and is still one of the most celebrated as well as a well-rounded cricketer that India has ever produced. Sunil Gavaskar was the one who taught India how to execute a pull or hook shot against fast bowlers and later on became an inspiration for the likes of Sachin Tendulkar, Rahul Dravid, and Sourav Ganguly.
Sunil Gavaskar was the cricketer to score ten thousand runs in Test cricket as well as the first one to score more than thirty centuries. Gavaskar was undoubtedly among the best batsmen in during his era (1971-87) and still holds the record for the most runs scored in a debut Test series. Talking about unbeaten records, Sunil Gavaskar has scored the most number of Test centuries against the West Indies and he is the only cricketer to have scored a century as well as a double century in the same Test Match twice. There are many Sunil Gavaskar facts which are unheard and will surprise you for sure.
He was the first cricketer to score more than 10,000 runs in Test cricket and the only one to score three centuries in consecutive innings twice.
The balance, technique, attitude, concentration and excellent judgmental skills made Sunil Gavaskar an efficient run-scorer and a run machine who broke and re-wrote several batting records which seemed sort of unachievable during his playing days.
Also Read: Why Is Sir Sunil Gavaskar All Praise For Ravindra Jadeja?
Much has been written about the records that Sunil Gavaskar has made during his stint with the Indian national team, however, there is much more to the 'Cricket's Napoleon' than just numbers as he was famous for never looking at the scoreboard while playing, although being hungry of records. It is said that Gavaskar was a huge fan of legendary wrestler Maruthi Vadar and wanted to pursue wrestling as a profession but thankfully he opting for cricket.
11 Interesting Facts About Sunil Gavaskar
There is still much to know about this legendary cricketer and Here are some Interesting Facts About Sunil Gavaskar That You Must Know
1. He Could Have Become A Fisherman.
2. Rohan Kanhai was Sunil Gavaskar's idol.
3. Sunil Gavaskar played a lead role in a Marathi movie titled Savli Premachi.
He has sung a Marathi song 'Ya Duniyemadhye Thambayaala Vel Konala' as well. This is one of the Sunil Gavaskar facts which will excite his fans the most.
( Video Source: Pavan Jha )
4. Sunil Gavaskar also has the experience of a match referee.
5. The writer side of Sunil Gavaskar.
6. The best fielder of his era.
7. Sunil Gavaskar's First runs were leg byes.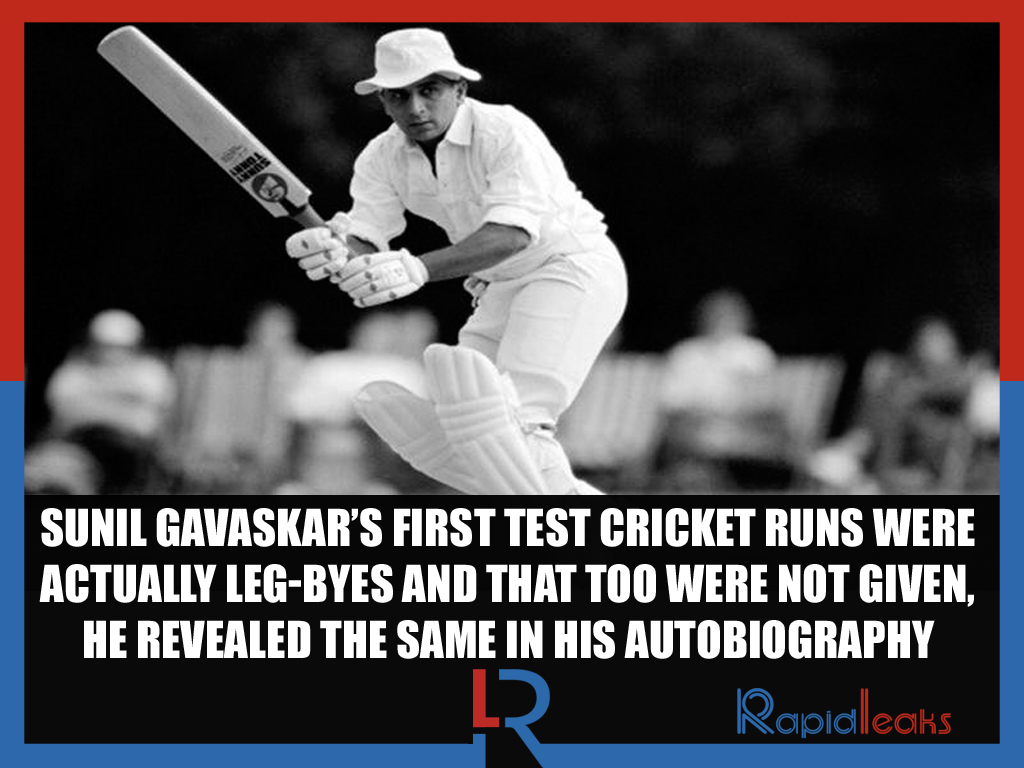 8. Gavaskar was unaware of the fact that he has scored his 29th Test century and equaled Sir Don Bradman's record which stood for more than three decades. He scored reached the milestone of 8000 runs in the same innings against West Indies and Prime Minister Indira Gandhi personally honored him on the ground.
( Video Source: Interglobe 2nd Inning )
9. A unique haircut.
10. An unbeaten record.
11. A song dedicated to Sunil Gavaskar.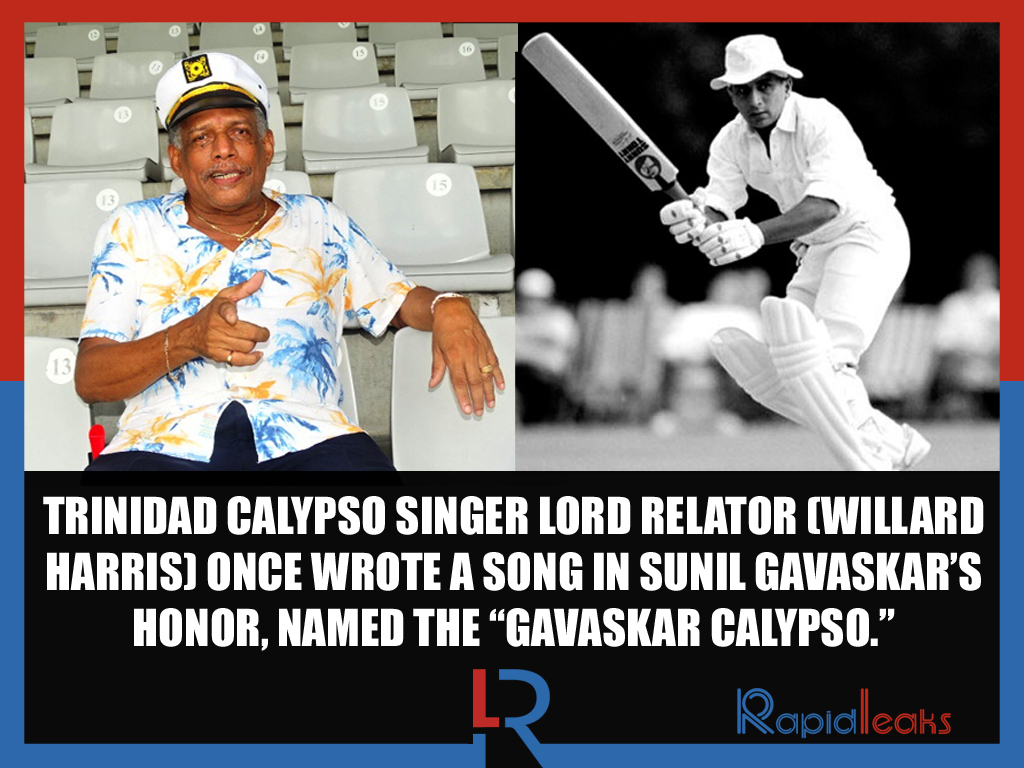 It goes like this,
"It was Gavaskar
De real master
Just like a wall
We couldn't out Gavaskar at all, not at all
You know the West Indies couldn't out Gavaskar at all"
The right-handed batsman played 125 Test matches for India, scoring 10122 runs, and has 108 ODI appearances in which he has scored 3092 runs. However, his best innings still remain the one in 1971 series against West Indies when he smashed 774 runs at an average of 154.80 which are still the highest number of runs scored by a batsman in a debut series. Hopefully, after reading this article you must have known some popular as well as Not-So Popular Sunil Gavaskar facts.