A bits and pieces cricketer to some, an uncompromising and fit athlete to some. Then, according to many- a largely average player who should've actually thanked his stars for making it to the Indian team and yet, at the same time, someone who carried the hopes of being the next genuine all rounder after say someone like an Irfan Pathan- there was always, much like the two sides of the coin, two sides to Stuart Binny.
Bouquets and brickbats. And that too, endlessly so!
In his playing days, as also the non playing days as an Indian cricketer, the latter of which always outweighed the former, there was always harsh words and impolite expressions that came the way of Stuart Binny.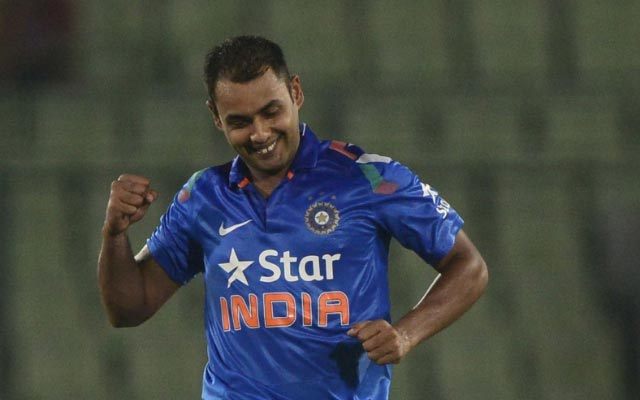 But were lack of performances always the fault? Or was it down to the age that pretty much sided with vile taunts and freewheeling expressions that, while at the looks of which 'empowered' the fan, but in reality, embittered him?
All of that now is as irrelevant as expecting the highlight of yesterday's cricketing action unfurl a different result.
Though what matters is to admit the truth about Stuart Broad or very nearly the truth that hints at the conundrum that surrounded one of India's refreshing talents that never got going.
That his Indian crowd offered taunts more and appreciation less wasn't always down to Stuart Binny's own fault, the man behind 23 international wickets, nearly 500 international runs but unending interest connected to him being an all round material.
In reality, Stuart Binny, no Jack Kallis or Sir Sobers, wasn't perhaps meant for greatness. In fact, why are we even going the legendary Barbadian or the Protean's way when in reality, Stuart Binny was what was, had he been a mathematical equation, left of Irfan Pathan minus Yusuf Pathan.
You could put it down to the absence of legendary skill, something you'd expect a great all round cricketer in-the-works back up with consistency, none of which happened for Stuart Binny.
But what did, on occasions, were interesting contributions. For instance the 2015 tour to Zimbabwe where batting from number 7, on his maiden tour to the land that's produced legends like Eddo Brandes, Heath Streak, impressive talents like Guy Whittal and Sean Williams, Binny bludgeoned 77, a career-best score at better than a run-a-ball strike rate.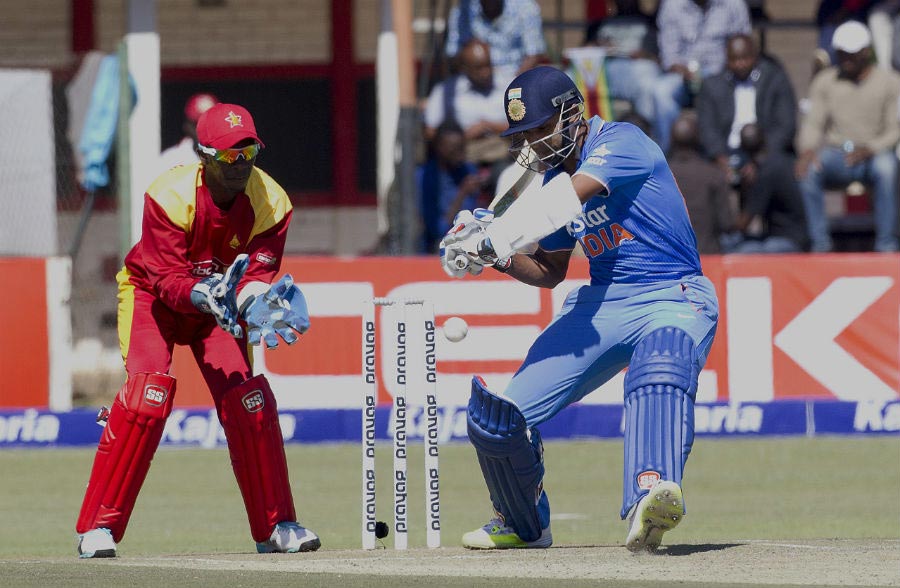 Though sadly, his effort was forgotten for the very same series, Rayudu scored 124!
But in reality, Binny had proven the worth of his salt a year earlier, in taking a solid 6 for 4 versus Bangladesh in an ODI, Mirpur 2014, a performance so incredible that it fuether heightened the interest in the Anglo-Indian cricketer who's now a thing of the past.
Make no mistake though.
These were days where Hardik Pandya or his brother hadn't yet become permanent fixtures in India's white-ball game, nor had the likes of Rishab Pant debuted and nor had one seen Deepak Chahar become the first cricketer in men's T20Is to take a 6-for, the best bowling show, as on date.
These are times where a Manish Pandey and Ambati Rayudu were the middle order wheels in motion of an active Indian team with Dhoni in command.
To his credit, Stuart Binny had the big shots in the book and the willingness to accumulate runs quickly, not that everyone can be a Dhoni and send bowlers packing from a number 6 or 7 when the majority of the overs have been done and dusted.
To further make case for a cricketer trolled more and admired less- Binny had a safe pair of hands and was a fast runner behind the ball in the outfield. This is when he was no Ravindra Jadeja, someone who still goes airborne, defying the laws of physics, in his anti-gravity mood to impact a game.
To his discredit, Stuart Binny didn't make most of the chances afforded to him. And an early setback all thanks to West Indies' Evin Lewis and his cracking hundred in the 1st T20, Florida, circa 2016, rendered a blow so exhausting to Binny's career that the right hander would never really recover from it.
Remember that 1 over that leaked 32 runs and had 4 sixes in it? KL Rahul almost won the game for India but Lewis' 49-ball-ton announced himself to the world stage whilst it trounced Stuart Binny heavily.
Whoever made the decision of giving the ball to a largely unexplored, under-utilized bowler at that halfway stage with Lewis looking in ominous form probably knew little about how to use bowlers and probably a lot lesser about when to introduce a certain bowler at a certain time.
Cricket, for if we remember correctly, is about different horses for different courses.
Bowling full and pitching it up to a batsman massacring with his bludgeoning blade was too much damage to ever control. A big question that none asked Stuart Binny himself was whether he'd ever recover from that Trinidadian pounding?
In fact, the answer isn't all too difficult to guess. He only played 2 more T20 internationals for his country, before shifting his attention to the IPL, where he gained more prominence, if immensity of success cannot be the right expression.
From 88 games, that Binny fired- not accumulated- nearly 900 IPL runs at a strike rate touching 130 was impressive, more than what his exploits wearing the blue Indian jersey suggested.
In the country's beloved T20 league, he did make more than one headline, when during the 2016 IPL, he took what was then described the catch of the IPL, diving full length at the extra cover boundary to remove the dangerous Nitish Rana for RCB.
Previously, he fired a powerful 48 and remained unbeaten in 2014. That same edition, he took a crumbling Rajasthan Royals over the line during an exhibition of brute hitting that saw 48 being scored at a strike rate of 150. That's again when he came amid pressure and at number 5.
Yet, the credits went to Rahane, for his matchwinning fifty. Little was reserved to appreciate a fiery cameo from down the order. Just like little thought goes into those who shamelessly troll Stuart Binny going as far as crossing the line of dignity in saying that the greatest achievement of the now 37-year-old is his wife, Mayanti Langer.
That his own countrymen extend such demeaning ire, objectifying a woman and crediting a man for marrying a 'hottie,' seems to underline the fan culture of a country whose cricketing idols would never, in the first place, approve of such demeanour.
Think Sachin and Laxman. Don't count out the gentleman in this remarkable league- Rahul Dravid.
For whatever it was, however long is lasted, Stuart Binny played with passion if not with much success and that is the truth that must be upheld in the end about a largely unfulfilled career.