The South Africa vs India series is one of the biggest overseas challenges for Virat Kohli & Co. in the last couple of years and after a rather competitive 1st Test which the hosts won by 72 runs at Newlands, Cape Town, one thing is for sure, team India might end up winning its first ever test series in South Africa, somehow.
But how will they do it? That's the question which remains and the first thing that comes to everyone's mind is the perfect balance in the playing XI and a change in selection process against the Proteas.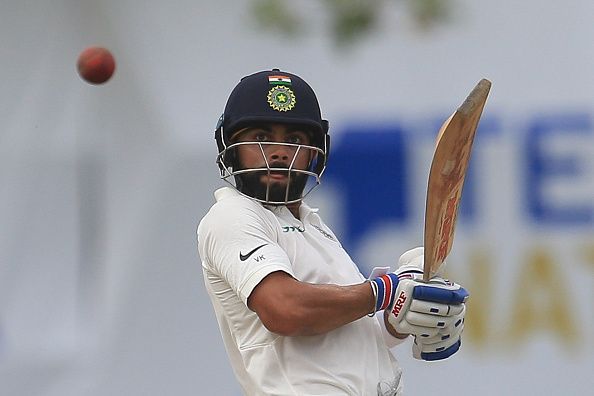 However, in between a tiring training session and selection worries, team India paid a special visit to the Indian High Commision, Johannesburg. Ahead of the comeback test at the Centurion, the whole Test squad accompanied by their families, visited the India house for a lunch and posed for several photos at the event.
The Board of Control for Cricket in India (BCCI) shared the pictures from the afternoon get together via their official Twitter handle in which, the whole squad can be seen in a different dress code other than their Men In Blue jerseys.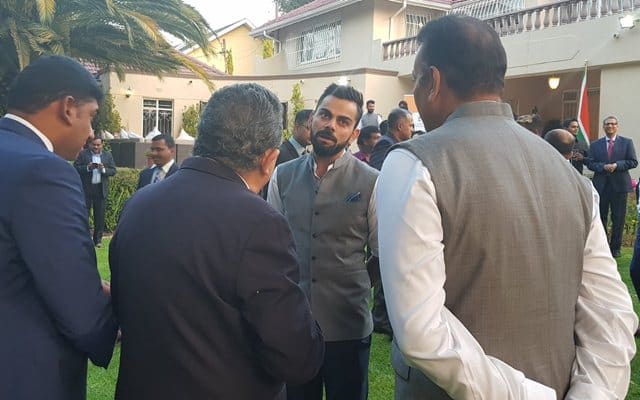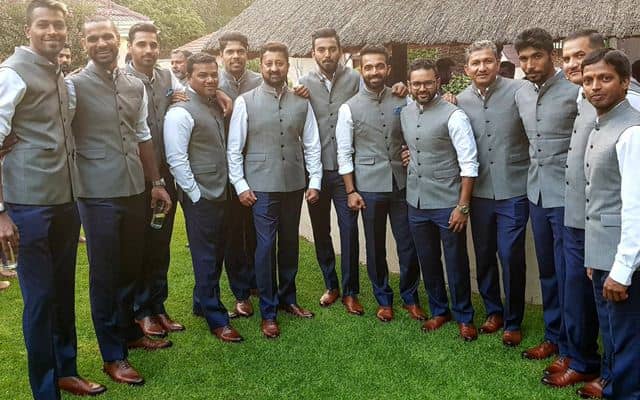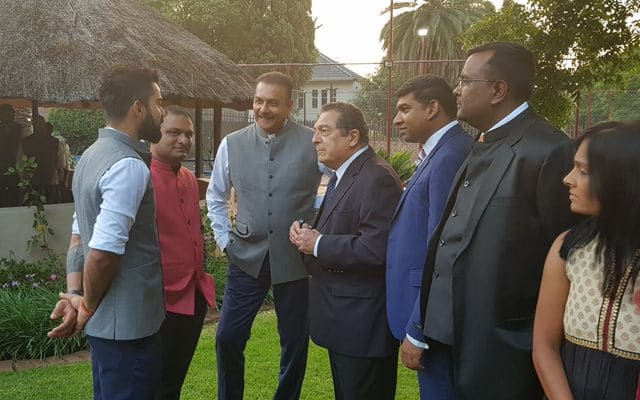 In the pictures, members of the Virat Kohli-led squad can be seen interacted with former South African Test cricketer and Ali Bacher, who is also the administrator of the United Cricket Board of South Africa. Moreover, exuberant fans can also be seen clicking pictures with the likes of Murali Vijay and Hardik Pandya.
Earlier in the day, the visitors began training for the South Africa vs India second Test, which is a must win for Virat Kohli & Co. if they want to keep their hopes alive for winning their first ever Test series in South Africa.
The training session began around 9:30 am in the morning, and it was the bowlers who ended the nets first with Mohammed Shami, Jasprit Bumrah, and Bhuvneshwar Kumar walking in to bat. This highlights the fact that Ravi Shastri is preparing the lower batting order as a contingency plan if the openers and the middle order fails to give the team a good start.
This takes us back to the South Africa vs India 1st Test where on one hand, the Indian bowling department had a great time challenging the Proteas at their home but the batting order failed to even stand at the crease for a long time.
However, Hardik Pandya's 93-run stand in the first innings has given a new hope to the visitors who would not want make any mistakes while choosing the Playing XI for the second Test, to say the least.
The South Africa vs India 2nd Test begins on 13th January (Saturday) at the Centurion and let's see how these training sessions will help the Virat Kohli-led squad to stand in front of a formidable bowling attack of Vernon Philander and Kagiso Rabada.