What happens when a giant is befallen? What becomes of the behemoth when it's plundered and reduced to rubble by a tiny fieldsman? At the conclusion of the First Test in Sri Lanka, their visitors didn't just fall, they challenged the authority of arguably cricket's most famous team-mantra.
Are the Proteas really on fire or did someone set them ablaze?
South Africa didn't really have a ball at Galle. No matter how ridiculous this might sound, it cannot possibly be any worse than South Africa's second inning score.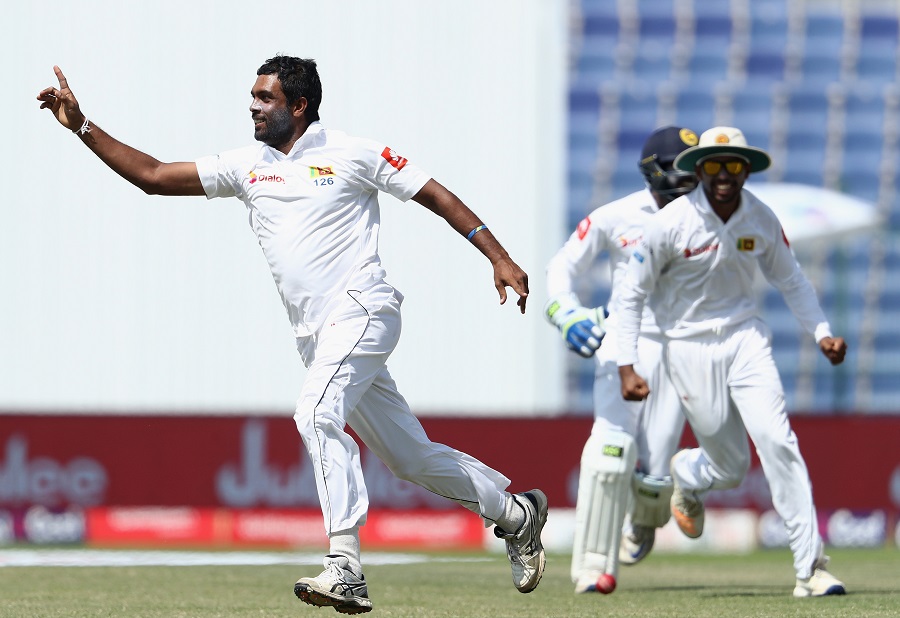 73 all out is a singular team outcome. But one that has multiple and perhaps, cascading effects.
If you were a South Africa fan, then 73 all out meant 73 more reasons to feel love and pure passion for a team that's only left you gutted beyond despair. This, it shouldn't be forgotten is South Africa's lowest-ever Test score.
At the same time, if you were a Sri Lankan fan, you'd have 228 reasons to love the team. Well, considering Karunaratane's 158 followed by 60 in the second innings, tied by spinner Perera's 10-for in the Test- signified a reason for mammoth triumph for the home fans.
That said, for the general cricket-loving fan, there were polarised reasons. It was perplexing and slightly annoying.
A Test cricket, by the usual standard, is to go on for 5 days. We had a result on the third day itself. Why is Test cricket in so much of a hurry these days?
Around a fortnight ago, the Sri Lankans were all out for 154 in the deciding Test at Barbados but not before, bowling out the West Indies for 93. A fortress had been breached and then, the touring Sri Lankans had the last laugh.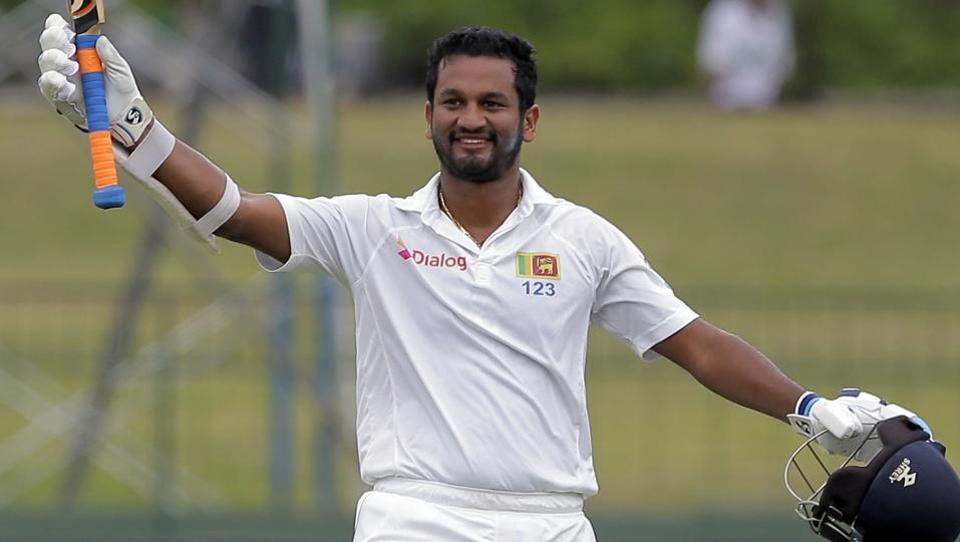 A week later, the West Indies bounced back strong from the ignominy of their shock loss at the Kensington Oval. They'd completely knock the socks off of Bangladesh. In being 43 all-out, the sub-continental side were buried many a foot under the earth.
And now, at Galle, Faf Du Plessis' side, a unit comprised of giants like Dale Steyn, Hashim Amla, the ferocious Quinton de Kock and, Dean Elgar, a figure of poise and perseverance would be knocked off for 73.
Perhaps, it may not be wrong to suggest only two heartbreaks experienced previously have matched the enormity of this experience. First, South Africa's shock exit from the 2015 ICC 50-over World Cup, following a sudden loss to New Zealand. You couldn't say they played bad. They produced a batting performance from the very top drawer.
And the second, would be a nearly earth-shattering news of AB De Villiers' retirement from the cricket world.
Newton is credited for saying, to every action, there's an equal and every reaction. Just that this didn't seem to apply to South Africa one bit. The more Sri Lanka played well and cohesively, the less impressive would South Africa seem all throughout. It wasn't hard to see on whose part was there an action and on whose part there came about a shock reaction.
Sri Lanka didn't just beat South Africa.
This was cricket's version of the annihilation on the 22 yards.
Who saw it coming? Did Suranga Lakmal?
What are Faf's thoughts right now?
Questions run amock as Sri Lanka have fired the opening salvo against a unit that comprises an established quartet of Elgar, Amla, de Kock and, not in the least, Faf, all credited for being skilled exponents.
Cricket's a funny game and one renowned to essay a philosophical connect with life's long-standing truth. The only thing, they say, is constant, is change. And how massively- it ought to be debated- have Sri Lankan fortunes changed.
They weren't able to beat a less-than-average West Indies recently. They were mocked by the likes of Roach and Gabriel in the Caribbean. Dilurwana Perera couldn't take wickets and Herath seemed lacklustre. Who was Karunaratne, none knew in the Caribbean as empty stands witnessed a Jason Holder-led show?
Today, the twin heroes behind Sri Lanka's rout of South Africa are Dilruwan Perera and Karunatane. Behind them, stands a figure of great poise, a man who may pass by and you won't bat an eyelid- Suranga Lakmal, interestingly the inspirational but quiet force behind the team's only triumph in the Caribbean.
What's more?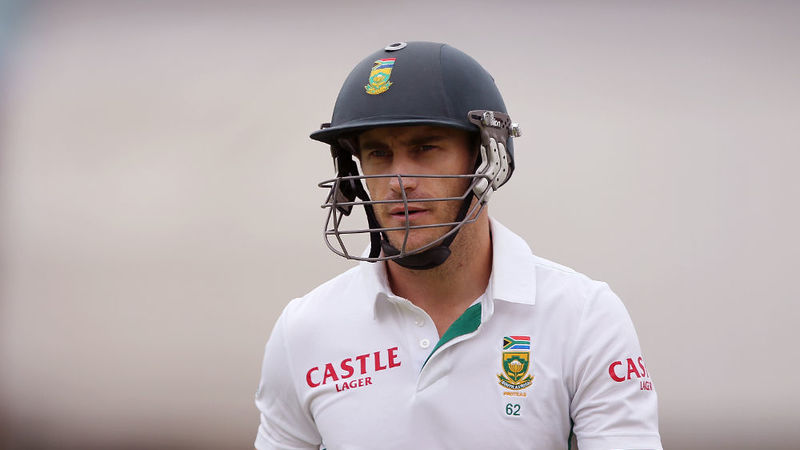 This, mind you, was a team that played in absence of inarguably, its finest player- Dinesh Chandimal.
What's most surprising is that Sri Lanka's spinners- let's not forget Rangana Herath- were a far more credible force in front of an impressive trinity of Proteas bowlers, including Steyn, Philander and, Rabada.
To his utter dismay, Faf du Plessis who waged a lone battle in the first inning ignominy through a dogged 49, didn't enjoy the greatest of birth anniversaries, the star captain having just turned 34. He would only manage a solitary run in the second inning. Amla failed to get going, failed to read Perera.
What became of Elgar and de Kock- highlights convey very well.
But all that said, what transpired at Galle may lead to only two possible outcomes. Either South Africa will plummet to a greater low, their problems only exacerbated by the absence of two of its most defining forces that have bowed out, De Villiers and Morkel, further or they will bounce back strong.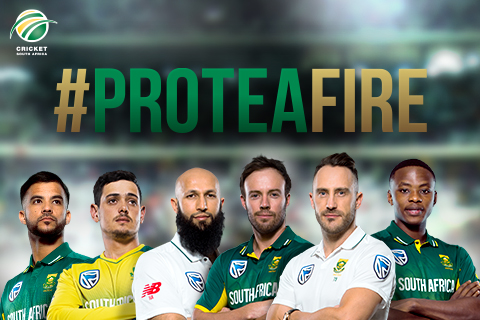 But, for the latter to happen, it will take something special and inspirational from at least two of their batting pros and given on current force, they are only two usual suspects- the elegant, wristy Amla and the suave stylist Faf Du Plessis.
Can Sri Lanka continue to douse South Africa in fire or will one finally see the famous moniker play out for real? Will there be Proteas Fire? It's all to play for.