What saw the first light during the 2017 ICC Champions Trophy, has flourished into becoming one of the greatest comeback in International cricket;s history and if you are still wondering about what we are talking about, it's the form of MS Dhoni that has been on the rise since the ICC event which has led the former skipper to have an average of 89.57 and strike rate of 85.65 in the 14 ODI innings he has played since stepping down as the Indian ODI captain.
Since Virat Kohli took over the skipper's responsibility, MS Dhoni has played 14 ODI innings while notching up 627 runs and the wicket-keeping batsman even scored a brilliant century (134) against England during their tour of India in the same match where Yuvraj Singh scored his career best of 150 runs in Cuttack. Apart from that hundred, MS Dhoni has also registered five fifties while also becoming the only fourth Indian batsman to have 100 International half-centuries under his belt after Sachin Tendulkar, Saurav Ganguly, and Rahul Dravid.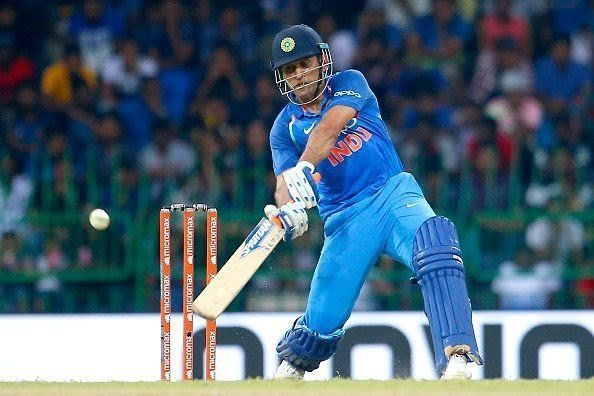 Now, while there were questions being raised about MS Dhoni's future and should he play in the upcoming 2019 World Cup, considering the player's current form, people are now bidding on the most successful Indian captain to contribute in the ICC event and are heaping praises for MS Dhoni's recent endeavors.
In between all this, Saurav Ganguly, another all-time great, has given his views on MS Dhoni's comeback to scoring runs and has also revealed the reason behind the same. According to him, some credit should go to the current captain Virat Kohli who has shown belief into Dhoni's capabilities and it is the same backing that has given the 36-year-old an opportunity to express himself on the crease.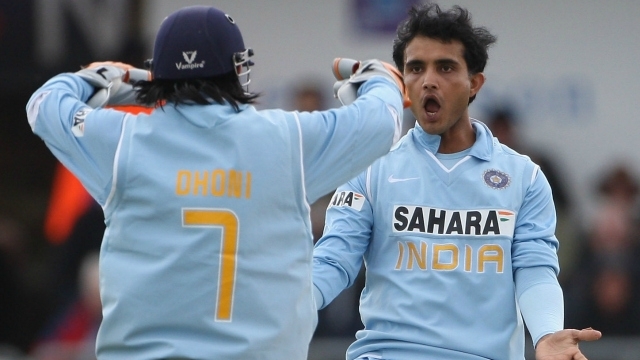 Here is what Sourav Ganguly said,
"When players play for so long, MS Dhoni has played over 300 ODIs, they know how to get runs on their bat. More than 9000 runs for MS Dhoni in one-day cricket and he will get a few more by the time he finishes. However, it's the captain's confidence and Virat Kohli should get a lot of credit because he has put a lot of faith in him which has allowed MS to play the way he wanted. Cricketers are made and broken by the faith we all show in them. And I think Kohli is responsible for the MS Dhoni we are seeing today".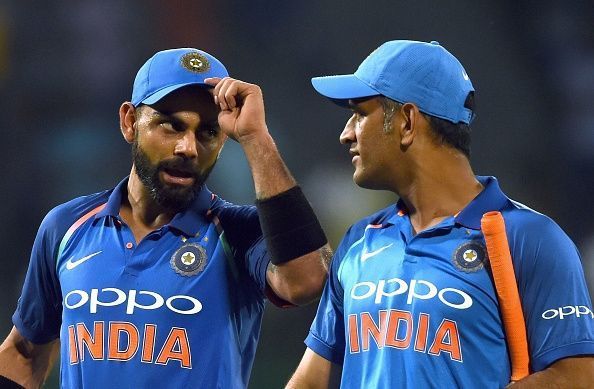 MS Dhoni's calm head has bailed the Virat Kohli's side out of trouble on several close calls recently and the former India skipper has shown his abilities to handle pressure as well as having partnerships in middle and lower order.
One such instance came during the recent ODI against Australia when MS Dhoni stitched a 118-run partnership with Hardik Pandya for the sixth wicket and went on to score 79 (his 100th half century) while Pandya smashed his career-best of 83 at Chepauk.
Something similar happened in Sri Lanka when MS Dhoni let Bhuvneshwar Kumar be in the driving seat, despite the latter being a full-time bowler, and put on an unbeaten 100 runs for the eighth wicket. Bhuvneshwar Kumar went on to score his maiden ODI half-century while MS Dhoni remained not out on 45.
As far as his behind-the-wicket prowess is concerned, MS Dhoni is still the quickest to dislodge the bails and during the India vs Australia, 1st ODI, we also saw him sharing his experience with young bowlers Yuzvendra Chahal and Kuldeep Yadav, who demolished the whole Australian batting line-up.
Everything said and done, MS Dhoni has a tendency of showing the world the importance of his presence on the ground, every once in a while and he is undoubtedly one of the biggest assets for Ravi Shastri and Virat Kohli.
But the question that MS Dhoni fans are still pondering over is, if Virat Kohli is responsible for the former skipper being back in form, God forbid, if MS Dhoni loses his charm in the future, who will be responsible for it, then?