What is Sikandar Raza's best bowling in Tests? If this were a question put to you when your mind was engaged in the high-octane cricketing contest involving two of the game's highly-attractive sides- India and New Zealand- then chances are, you would've been stumped.
Hell. It would've been an occasion that barring the most dedicated or a select-few number crunchers in the world wouldn't have been able to answer. Because truth be told, while talent isn't the question here, it's what really attracts the attention or rather contributes to the span!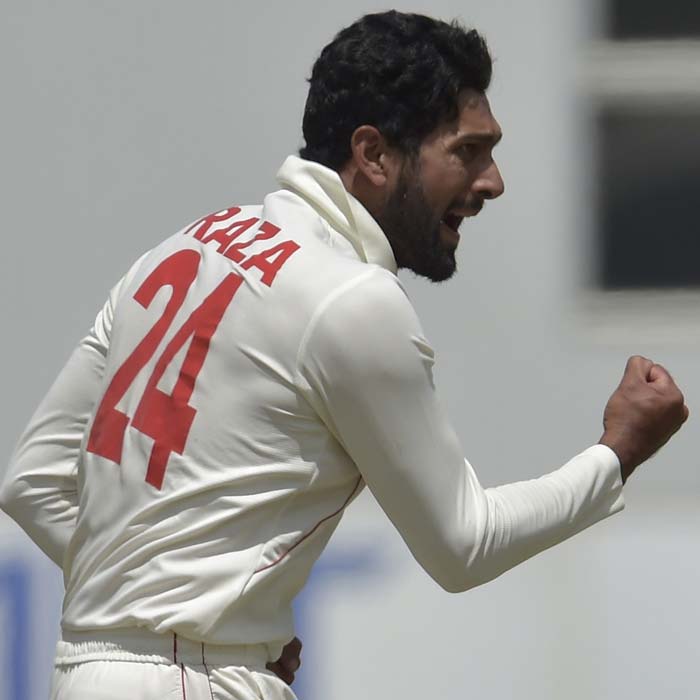 Isn't it? In an age where one proudly hears – Data Is The New Oil- there's not an awful lot of attention given to where there's less space for mass appeal. Drawing a queue from Desperado's famous signage at the bar, scene of Banderas' gun-slinging action: Customer is always right; it could be said that the situation has kind of only multiplied today.
Data or numbers, if it might be put, has the might. The numbers determine who's 'watching what and why!' The bigger the buck spent, the larger the yields. Right? So there's obviously a chance that most were watching Kane Williamson's brilliant counter-attacking inning and Rohit Sharma's thrilling batting on a Super-Over-fuelled contest on January 29, 2020, at Hamilton, when in another part of the world, miles away, an honest and sincere talent was doing his bit for his team- quietly- unperturbed by the area of focus of the cricket-doting fan.
For that is how Sikandar Raza conducts himself; seldom shying away from challenges, not in the least bothered about anything else when there's everything to do on the 22 yards, his home away from home and very purpose of being.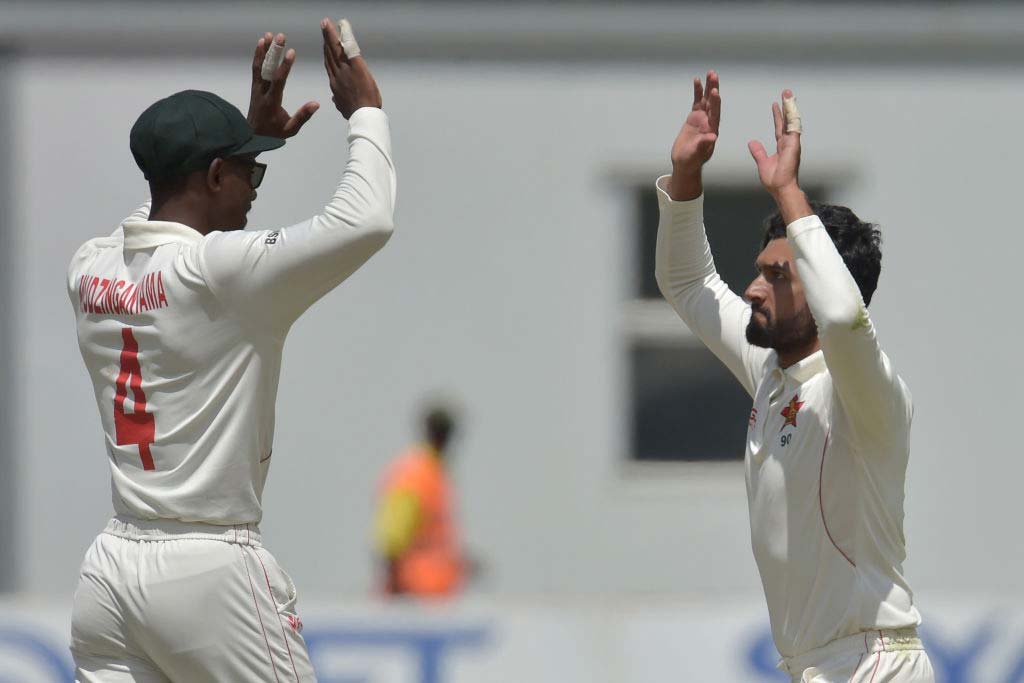 January 20, 2020, will always be a special day for the Pakistan-born Zimbabwe all-rounder for not only did he become a headline material by clinching the best-bowling figures in his career, but also gave Zimbabwe sizeable advantage in the ongoing Second Test at Harare courtesy a magnificent 7 for 113.
And in the context of a sport we so love, it would, by the sheer value of an often undersung but versatile all-rounder, be known as the day where special cricketers brought so much joy to this great game of ours.
Where on the one hand, we literally had our hearts thanks to the closest of finishes in a T20 between India and New Zealand, there was the elegant all-rounder who tirelessly bowled 43 overs to help Zimbabwe restrict a domineering Sri Lanka.
Let it not be forgotten that a few days back, the very team that Zimbabwe now have a chance of bettering in their course to seek a series-leveling win, had the hosts stunned through a 10-wicket win.
And here were Zimbabwe, who at the back of Raza- 13 Tests, 876 runs, 1 hundred, 6 fifties, 23 wickets- came right on top at the very venue where they were outplayed in the opening Test of the series.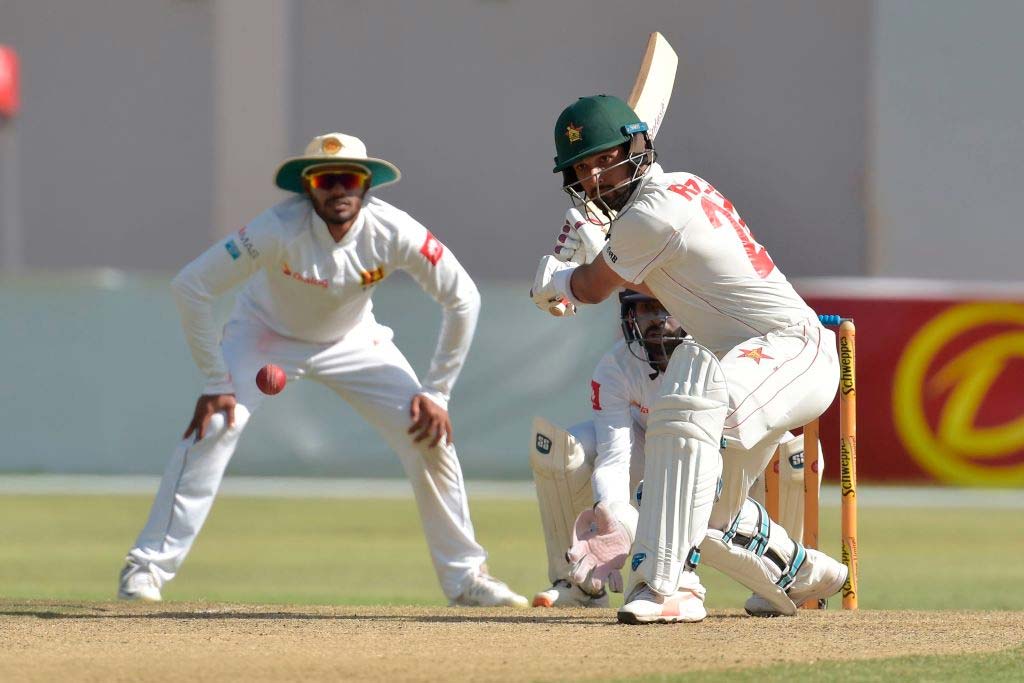 In denting a blow to the top, middle and lower order, it ought to be said that Sikandar Raza's best bowling in Tests, something which until such point had been 5 for 99, found a new groove to the Sean Williams-led side.
Sikandar Raza, Zimbabwe's tireless soldier, a crusader if you might, in the current context of their sport, brings a thrill and a sense of keenness to a team that is seeking to forge a memorable new chapter, under its newly appointed captain, having put the difficult times of 2019 behind it.
It's a team that looks up to the camaraderie and collection of refined individual talents, batsmen of the class of Brendon Taylor and Craig Ervine, bowlers carrying youthful promise in Tiripano and Mumba (just 12 Tests between them) and all-rounders like Raza who can turn the fortunes of a team that perhaps deserves more attention that is meted, especially in this new beginning for the side.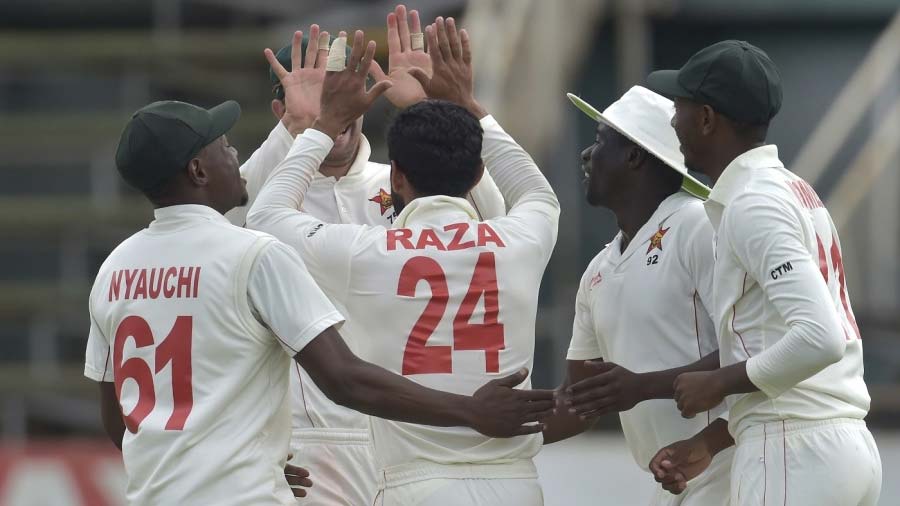 Making most of a track that is assisting bowlers with turn, Raza affected the first and massive dismissal- from a Zimbabwean context- when he caught Sri Lankan captain Karunaratne out plumb for a gritty 44. Suddenly, you felt, Zimbabwe had accomplished a major breakthrough, although the first wicket didn't fall before the total had reached 94, indicating just how important was it to break the Karunaratne-Fernando stand.
Should the team go on to win, now that at Stumps on Day 3 of the second and final Test, Zimbabwe have a decent 175-run lead with 9 wickets remaining, Sikandar Raza's best bowling in Tests would shine even brighter and seem "job done!"
But until such time, for cricket tragics and fans, devoted lovers; who love to dance to the rhythm when the bat meets the ball or when the timber is disturbed by the foxiness of the one that turned a bit unexpectedly, Zimbabwean Cricket will ask of the sport: where were you when the gutsy right-hander put the curtains on Sri Lanka?
Hats off to the remarkable effort!
43 overs- 8 maidens- 113 runs- 7 wickets. What a great game cricket is. Oh, what fascinating excitement awaits us at Zimbabwe! Until then, where were you when Sikandar Raza's best bowling in Tests brought Zimbabwe right back on top!