The future of Indian cricket is in bright hands. Not only because there are the likes of Rishabh Pant and Prithvi Shaw around. But also because there's a certain Shubman Gill in there as well.
Around 9 months later, Shubman Gill will turn 20. He's still in the final year of his teen but plays with a maturity far beyond his young age. We saw what he pulled off in the Under-19 World Cup, conducted exactly a year back, and now, finally, we shall see him make his debut in the ongoing ODI series against Australia.
Can there be a bigger stage than making one's debut in Australia, the land where not every day does one reach right on top in the land called Down Under?
Having said that, it's been a while since once heard some active news on one of the most keenly followed youngsters from India. Coming from a land where Sachin is God and Virat, the new master blaster, it goes without saying that the expectations one has of talented new names on the roster are of a mountaineer who should readily climb the Everest.
For, such immensely high are the stakes anyway.
Having said that, not everyone thrills as much as Shubman Gill, one of the last minute replacements to the controversy-marred Hardik Pandya and KL Rahul. Another replacement to the tarnished duo happens to be Vijay Shankar.
But above anything, here's why Shubman Gill's is making the news, apart from being the core of trending news in the cricketing stratosphere.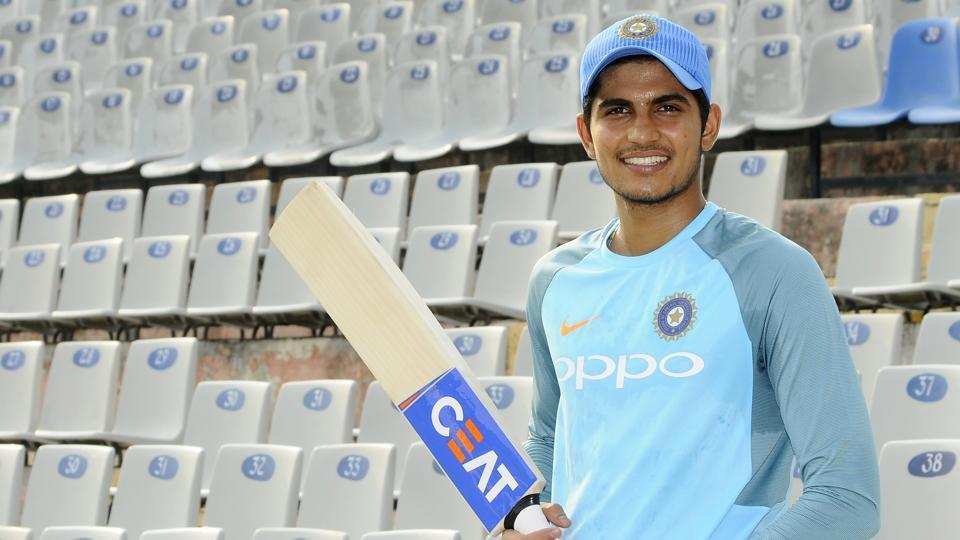 If you happened to have followed Shubman Gill's form in the recent days then you'd find the following scores that justify his selection into a side that is hardwired in the ability of the youth.
Here's what you ought to know of Gill's form that's been rampaging in the Ranji Trophy.
For Punjab against Bengal, he scored a dashing 91 that came of 119 deliveries featuring 11 boundaries. Previously, he had scored an unbeaten 69 against Kerala. This knock came off a mere 73 deliveries and came at a strike rate of 94.
And in case, you thought this was all, then think again.
It's a bit strange that what may have been his finest knock of late, that too at the Ranji stage- the 148 off 154- against Hyderabad isn't regarded the way one would define a powerful knock. This fine century came at a strike rate of 96 and featured 2 sixes and 16 boundaries.
And just when one expects Shubman Gill to have stopped at that, one is amazed to find some more star-studded knocks.
Sad it is again that they've skipped our attention. But at the same time hold the key to understanding why the teenager has been asked to land in Australia.
Among the finest Ranji knocks that one got to see in nearly half a decade or so, it was Gill's rampant 268, a whirlwind knock featuring 29 boundaries and 4 sixes off just 328 balls (against Tamil Nadu) that catapulted him to everyone's attention in the competition.
Here again, the belligerent right-hander, who's a natural in either side of the wicket struck runs at a plush strike rate, it on this occasion being 81.
So excessive was the mental damage of Gill's double-hundred that Tamil Nadu had to bat twice against Punjab after the 19-year-old lifted his side to 479.
What will be really exciting on this occasion, in Australia would be to see how the batsman, all set to make his debut would handle new ball bowlers of the abilities of Jason Behrendorff and Jhye Richardson, two young Aussie speedsters who shared 6 wickets between them.
Having said that, what would be most thrilling, above anything would be to note the prospect that should Gill make a few mighty runs, does he lock himself in the side and for other experienced youngsters- like Rahul- to stay out?