He's played 2 ODIs already. Yes, already! As if that was a great signifier of experience. He's played 20 First-class and 57 List-A games. But so far, he's scored nearly 4,280 runs from the two put together. What he's also done is that he's amassed a wealth of hundreds and fifties – 12 and 21, respectively. Moreover, a few hours back, when much of the cricketing world's attention was on the ongoing T20 between India and New Zealand, a watershed moment for one of the fiercest sides in the game, with India winning their debut T20 series, he fired a 204. It was a knock that came in New Zealand A.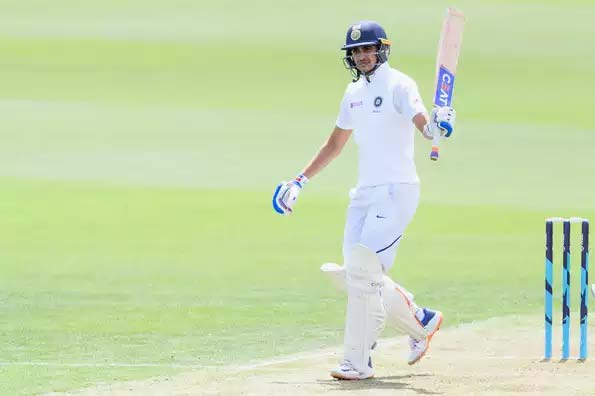 What's worth noting is that he remained unbeaten in the knock, an inning that came at the back of scores like 30, 24, and 50. A few days earlier, back in India, he had made a sparkling hundred for his state-side in the Ranji contest, showing Vidharba that he was in no mood to settle for anything other than a hundred. Yet the funny thing is that Shubman Gill – all of 20 but with a first-class average of 71 and a List-A average of 45- is yet to make his Test debut for India.
Scoring runs is second nature to this innocently-smiling, charming youngster from Punjab. You could say it is like taking wickets is second nature for a Bumrah and Kuldeep. Or like how taking blinders, plucking the ball out of the thin air was business-as-usual for Rickey Ponting, Jonty Rhodes, and the likes.
We have heard all about them. We have seen them all. But what we have also seen is that these talented men gifted with skills went a long way to forge remarkable careers. In some light, therefore, it ought to be asked whether their fans or supporters thanked the selectors who took note of their talents and skills, rewarding them for the fact that it was they who spotted them and hence, the long careers, not to mention the incredible abilities each of these cricketers were gifted with?
In the same regard, it must be asked whether Shubman Gill's fans are making notes about thanking the selectors when they finally decide to draft him in?
Resuming day four at 127 for two, India A went on to make a whopping 448 for the loss of 3 wickets in their second innings, with Gill at the helm of the batting affairs. In so doing, Gill would also succeed at scoring his second double-century whilst being on an away tour. That said, it's important to remember that his first double ton came versus the West Indies on an away tour.
For in all due respect, perhaps much of the country is waiting to see the batsman, known for his penchant to score lots of runs, big runs to make his India debut.
But to put things on a more serious context and perspective, scoring runs for a youngster who's trying to be noticed is one thing. But scoring lots of runs is something that not many are able to do. Careers are made and hopes are dashed basis whether or not one gets picked for a country that ultimately fields 11 men it thinks have the potential or flair to make it count.
Then in the process of making these runs and being picked, come several factors; the batsman's form, the current make up of an international squad- whether or not there's space available to draft someone new- and, the mind of the selectors. It's a thing, they say, none can ever understand. But what one can understand is that for as long as the talent has the zeal to make it count, it's hard and perhaps potentially counterproductive to ignore a talent.
And that's where Shubman Gill- the batsman and his form matter all the more. For now, it's not too difficult to understand that Gill is on fire and with a will to make it count. It's up to the selectors now and the right opportunity.