Shreyas Iyer. Not your average joe. Not a silly bloke who'd like to throw his bat at everything. And definitely not in the easiest of positions either. It can never be easy leading the Delhi Daredevils, and especially when you are one of the sides still languishing at the bottom of the table, escaping touching ground zero on few select days, the ride can be a nightmare journey.
But a week back when Gautam Gambhir- clearly Delhi Daredevils' embattled knight, someone who'd seen KKR transform from being a team of promising talents into title-lifting giants- abdicated the captaincy, all eyes were transfixed on one man. That man happened to be the man-of-the-match in arguably Delhi Daredevil's most promising turnout from their seven games so far. Shreyas Iyer.
Not Rishabh Pant, not Colin Munro and, not Glenn Maxwell either. The way Shreyas Iyer pillaged his opponents, interestingly, Gautam Gambhir's last IPL outfit before he moved to Delhi, was outstanding. Sixes flying in the Kotla as if popcorn inside a movie hall, it was cruel. And with 10 sixes struck against an attack that featured the likes of Andre Russell, Sunil Narine and, someone like a Kuldeep Yadav, Kolkata fans thought- it may have gone too far. 10 sixes? Virat Kohli hasn't managed them this season. Nor has MS Dhoni.
You felt, as Shreyas Iyer lifted his hitherto bleeding Delhi Daredevils- as desperate for a win was an urchin for a mango candy- to an overpowering score of 220, that a venomous beast had arrived. It was unbeknownst to Kolkata. They clearly didn't see it coming, especially finding Gautam Gambhir chewing into his nails from the sidelines. When was the last time a 93 was scored in merely six and a half overs, you wondered? But despite Iyer's brilliance and a win from his debut game as Delhi Daredevils' captain, you wondered, what might happen to an otherwise vulnerable side in the event of over-reliance on a man with young shoulders?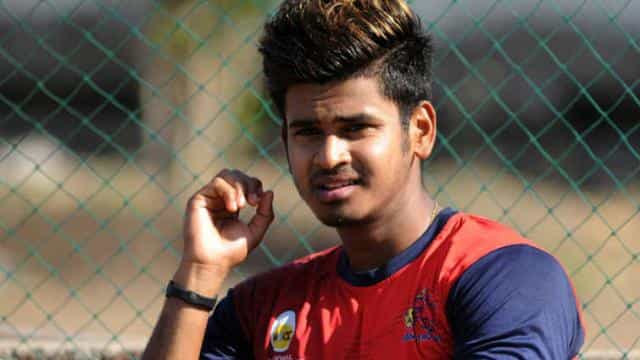 You couldn't question the randomness of an in-form Rishabh Pant- coming in the game versus KKR at the back of a solid stack of 228 runs- in contributing a duck as the pre-cursor to Shreyas Iyer's fireworks? It may or may not have resulted in Iyer's eventual reign at Kotla. But what worried you was that what if the Maxwells, Pants, Munros- even as the latter finally accrued runs after dismal starts became as reliant on Shreyas Iyer as they were on Gautam Gambhir?
In this worst case scenario, one doesn't need to be an Einstein to think that given recent form, save their surprise ascension over Kolkata, Delhi may not long too last. As it is, 5 losses have been collected from 7 contests, making only RCB better than the struggling side. If Delhi are to proceed to the next, defining round of the IPL- a sphere that doesn't allow sides the luxury of settling down- they are to come harder and perhaps representing themselves as a totalitarian unit, not a one-man driven force. While there's hardly a doubt about the likes of Maxwell and Prithvi Shaw, it's not too inspiring to note that Delhi's selection policies- now privy to Shreyas Iyer's young, seemingly studious mind- haven't been that glowing.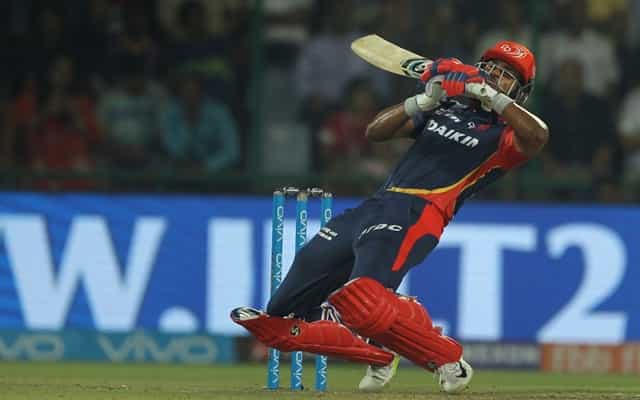 Questions continue to linger about the side's make-up. Why was Mohammed Shami persisted with till as long as their 4th game, when in the last two- against KKR and Mumbai- the pacer went for 13 and 9 an over respectively? Why wasn't Plunkett played earlier. Could not playing Prithvi Shaw- who's managed 62 and 22- immediately of being drafted into the eleven cost Delhi dearly? Life's not going to get easier for the 23-year-old Shryas Iyer, even as there's little doubt that he'll be brimming with confidence for their chances against CSK on April 30, 2018. But for Delhi to sail along smooth on the testing waters of IPL, they will need more anchors to their innings than simply hinging on a solitary figure.