Former test player Shane Watson returned to cricket to play for New South Wales Blues against South Australia in Matador Cup. Watson came to the field when the score was 2-73, however the dismissal of Watson in an extraordinary manner made that moment "full of horror" for many.
Shane Watson misjudgment cost him and gave way to ball to take stumps down.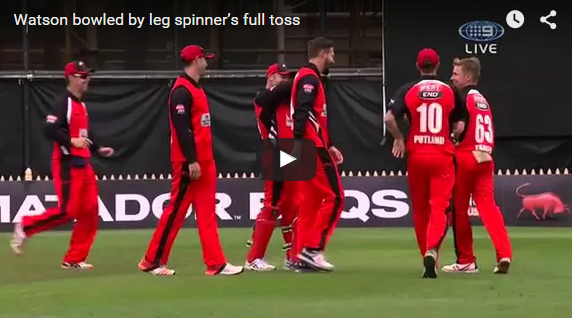 Adam's eyes were lit with happiness and pride when he dismissed the former test player.
Shane Watson took a big step out to hit the ball to score, however the ball turned down the player idea and an ideal comeback was snatched from him.
Watch the Video to know 'happy' moment of Adam and 'Sad' moment of Shane and 'surprising' moment for the fans.
Like our Facebook page to stay updated.
9 Oct. 2015
P.Rawat