In the context of Test cricket, he's a newborn. This actually seems slightly weird and funny since Shamarh Brooks is actually 31-years-old. But that said, make no mistake. It didn't take the St. Michael, Barbados-born batsman long to make his presence felt the format he once dreamed to represent the island nation.
Against India, in 2019, Shamarh Brooks fired a vital albeit solitary fifty in the Second Test, part of the string of losses that his team suffered at the hands of the Virat Kohli-led team.
Moreover, Shamarh Brooks would go on to register a maiden century in Tests, when he fired 111 useful runs against Afghanistan. This may never have been any easy since we know the kind of bowling talent the Rashid Khan-led side possess.That being told, the promising and maturing batsman has had some keen observations ahead of the now fast-approaching maiden Test against England that begins July 8, 2020.
Of course, that cricket is finally resuming is, in itself, a fantastic piece of news, not only for the fans but for the cricketers and the pundits. And that, Shamarh Brooks, 174 runs, 3 Tests, 1 fifty, 1 ton- is going to feature in the contest that brings the sport back to our lives shall be very special from the right-hander's point of view.
If there's a particular area that the visiting team would want to strengthen and exhibit great power in then it's the batting cauldron. That's exactly the facet of the West Indies game that Shamarh Brooks based his recent observations on.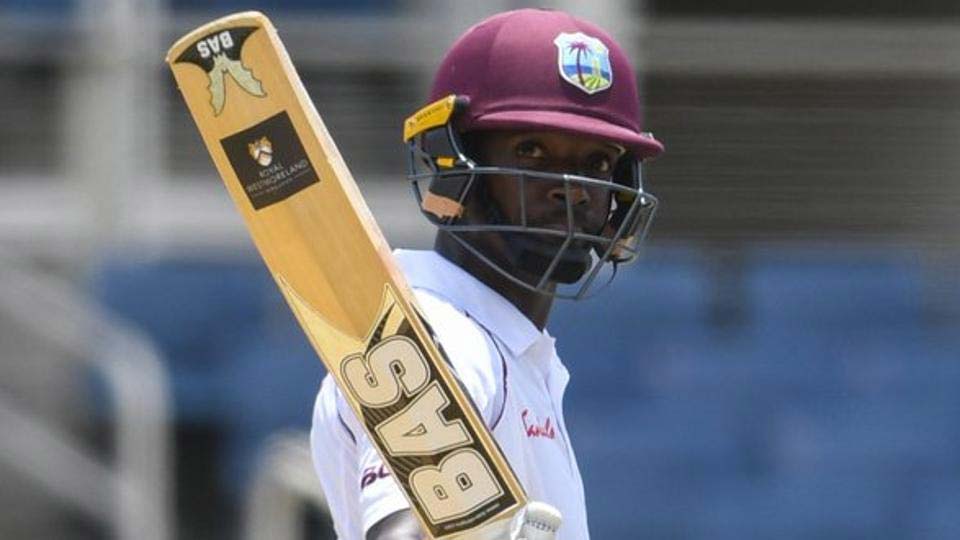 So what did the man who's only, thus far, featured in 3 Tests had to say?
Clearly our bowling will be our strength, and has been for the past couple of years," he said. "If you look at our batting, when we do get it right as a unit we have won games. That's why I'm stressing on the point that we need to bat well, especially against a team like England at home, who are going to be very challenging.
"The coach, I guess he would feel that way because of what he saw in the last game, where the bowlers really raised the intensity and we fell down. But I still don't feel that, when we come to the Test series, it will go that way. We need to apply ourselves, stick to the basics and stick to our gameplans.
The technically sound batsman shared the above in an exclusive chat with eminent publication Espncricinfo.com.
That being said, make no mistake.
It's the batting department that truly needs to click for the West Indies, for real. While they have classy batsmen of the repute of Shai Hope, Kraigg Brathwaite, and Roston Chase, none save the latter has been in any kind of touch that could be called sound knick.
Having said that, the biggest source of inspiration for the visiting team would be its famous 2017 Headingley exploits, wherein Shai Hope and Kraigg Brathwaite (who's still the vice-captain) starred with an exhibition of arresting and inspiring batting that led the team to a sensational Test win.
Although, despite Shai Hope firing two back-to-back centuries, his greatest performance in red-ball cricket so far, the West Indies went on to lose that series.
Read Also: WI coach Simmons offers heartening insights on Rahkeem Cornwall
Having said that, they would respond to England's challenge brilliantly in the next Wisden series challenge where a 2-1 series loss handed to England meant that the Calypso Kings were back in the business.
So can a similar performance be expected by the Jason Holder-led side? If that's to happen, then Shamarh Brooks himself would love to play a keen part in making the big turnaround.