The news of Shahid Afridi's daughter being dead was floated on social media on Monday and it went viral in no time. The social media platforms were flooded with sympathetic messages and his fans were sad to hear this but what they didn't know was it wasn't Afridi's daughter. Yes, the news is a just a rumour.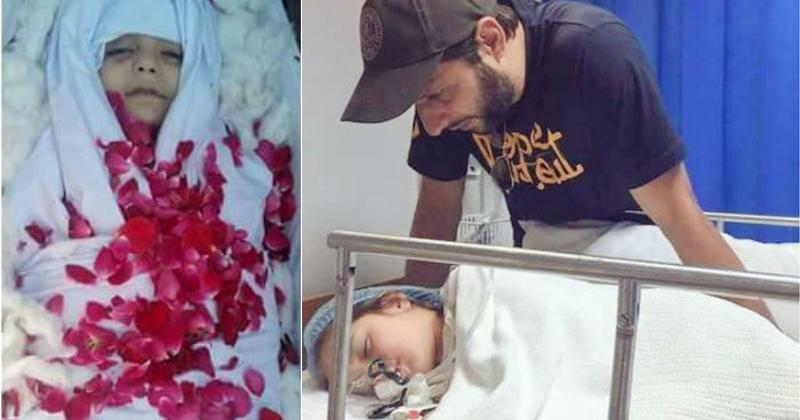 Since there is no confirmation on the news of the death of Afridi's daughter from the cricket fraternity, the news is believed to be false.
On Monday twitter accounts and facebook pages posted a picture of a child wrapped in white cloth with red rose petals on her body and captioned it as Afridi's daughter but it was only her lookalike. People easily believed this rumour because after Afridi resigned as captain of national T20 side the news of his daughter's illness surfaced. However, his daughter recovered safely from her illness.
All these fake news of his daughter being dead is going viral yet   Pakistani senior cricketer Afridi hasn't opened up over this baseless news. Afridi is in Saudi Arabia where he is offering Umrah. Last night the cricketer tweeted a photo from his hotel in Makkah from his twitter account.
Social media can reach down to the lowest limit of humanity to stir the popularity and we all know that but to degrade someone's personal life is just shameful.
Follow us on Facebook, Twitter and Instagram for more updates. Don't forget to like and share. Do tell us your views in the comment box below.
26 April, 2016
Avni S. Singh