Shahid Afridi, the former Pakistani Captain has urged the Pakistan Cricket Board (PCB) to set an example and ban the players, accused in spot fixing, for life. The menace of Pakistani players being linked to corruption charges has been going on since years and the recent Pakistan Super League (PSL) fixing scandal including Sharjeel Khan and Khalid Latif has triggered more criticism against the board.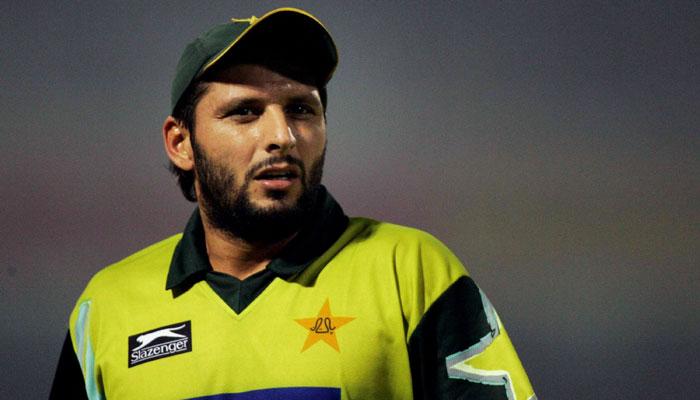 While speaking to Geo Super Channel in Dubai, Shahid Afridi said that the dark cloud of spot fixing still exists in the country because blacklisted players are allowed to return and play cricket, making it difficult for the authorities to prevent corruption. Afridi further added that the accused should be banned for life which ill trigger a sense of fear among the players and they will never ever think of doing injustice with this 'Gentleman's Game'.
Here is how Shahid Afridi unveiled the dark side of cricket through his words.
"What can I say I have been saying in the past also that until the PCB sets or makes an example of such players it will be difficult to stop this menace."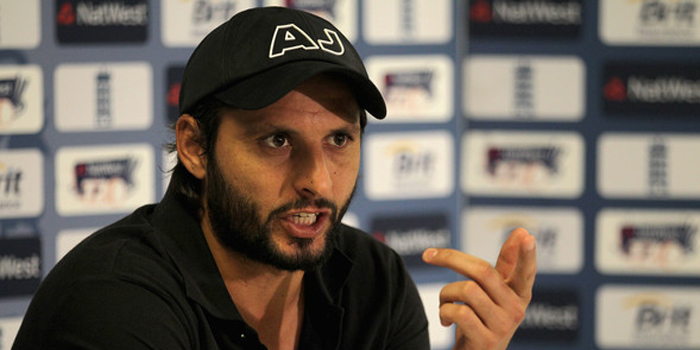 "To me it is the same situation because you are allowing tainted players back into cricket."
"What is the use if after five years the same players are coming back. I don't think this can be stopped until the right example is set."
Shahid Afridi further added, "There is huge cricket (Pakistan Super League) going on. I am only repeating what I've said some years back. These things (spot-fixing) will continue unless the board (PCB) makes an example out of those players involved in the scandal. We have been seeing and hearing these things as the old players (accused of corruption) have been called back to the team," hinting towards Mohammad Amir's comeback to national cricket after a 5-year ban due to his involvement in the 2010 spot-fixing incident that rocked Pakistani cricket.
He seemed infuriated with PCB's push to the International Cricket Council in 2015 to allow Mohammad Amir to play International cricket even before his 5-year ban ended.
The board's decision to allow Amir's comeback had been criticised by many former players and legends, and even active cricketers have have said that a player once tainted, should not be allowed to resume playing, as this endows negative impressions on the whole team.
Pakistan's former Test captain Ramiz Raja, while commenting over the recent scandal including Sharjeel Khan and Khalid Latif in the ongoing PSL 2017, said that they should not be allowed to play again. When asked about their comeback, his actual words were "Over My Dead Body".
What's Next
Pakistan Cricket Board is said to be working with ICC's Anti-Corruption Unit (ACU) and is carrying out more investigations against these two players who played for the Islamabad United franchise. PCB Chairman Shahryar Khan has revealed that the board has strong evidence against Sharjeel Khan and Khalid Latif, and if that is true, their cricketing careers could be in serious danger.
As for Spot-Fixing, T20 leagues around the globe have been subjected to such incidents and the kind of money they however on the players, it has corrupted the inner self of the youngsters as Cricket now means easy money for them. Gone are the days when Cricket was considered as a religion for the players and even reputed teams like India had suffered the jibe of corruption, the recent and the biggest one being the case of bowling ace S. Sreesanth.
Follow us on Facebook, Twitter and Instagram for more updates. Don't forget to like and share. Do tell us your views in the comment box below.