Salman Khan is, for the better part of the Bollywood-loving audience in India- a demigod. To some, he is a star. To others, he's a superstar, and then, there is inarguably, that clout that considers him a mighty legend; someone who happens to be in a league of his own, someone who can hold onto his own in front of a gathering packed by immense star power.
And maybe there's a reason to all this charm about the dazzling, dapper Khan- the man all men want to be and girls grow weak in their knees about.
For someone who has not only been working constantly for the past so many decades but proving after one mighty hit after another that no matter how many young stars come to pack a punch in the Bollywood industry- there's no repressing the favorite Bandra boy- Salman Khan is a legend that seems here to stay.
But all of that said, there's perhaps another big reason about the lasting success of the famous Maine Pyaar Kiya actor, someone whose film collections have reached sky-rocketing figures, time and again. It can be said without a doubt that Salman Khan is as popular in the Hindi film industry as he is famous in the popular circles outside of the Bollywood domain.
In fact, one of the most interesting things about Salman Khan is his knowledge and passion about Cricket, India's most popular sport and something that's often been considered a second religion. Only a few hours ago, did Salman Khan make an appearance on the preview to the start of the First of the 3 ODIs between India and the West Indies, at Chennai.
When quizzed about which Indian cricketer's recent performance was he impressed by recently, then he took the name of Mohammad Shami. But that said, it remains to be seen as to who is Salman Khan's favourite cricketer?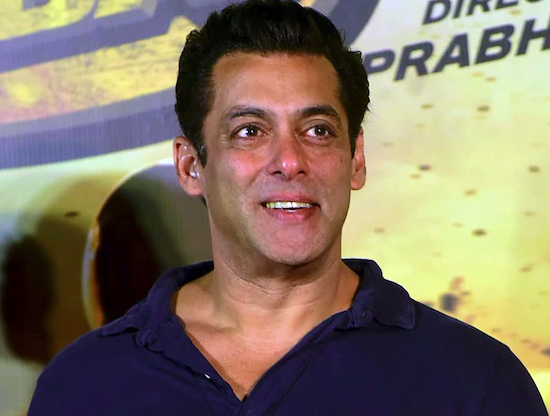 In fact, one hasn't really discussed a great deal about Salman Khan's favourite cricketer ever, isn't it?
But well, it appears that the wait is finally over. Finally, we now seem to have the answer. So, ladies and gentlemen, boys and girls- can you take a guess as to who is Salman Khan's favourite cricketer?
Perhaps one wonders whether giving even the tiniest of clues in this regard would reveal the answer? So let's not do the guesswork and put it in a different way altogether!
Salman Khan's favourite cricketer is not someone who is titled the "Lord of the offside!" Furthermore, Salman Khan's favourite cricketer isn't the man called the God of cricket and neither is it, the batsman whose batting earned him the sobriquet- The Wall!
In fact, Salman Khan's favourite cricketer is the Captain Cool MS Dhoni- the former captain of the national cricket team and a batsman who is perhaps as powerful a hitter of the cricket ball as he is agile behind the stumps.
In lavishing praise about the famous Indian cricketer- a timeless legend, if one might put it that way- Salman shared that he considers the right-handed batsman from Jharkhand a "Dabbang" cricketer.
Here are some more excerpts related to Salman Khan's appreciation of MS Dhoni:
Apart from speaking about MS Dhoni, Salman Khan, also said, he knows Kedar Jadhav personally. "I personally know Kedar Jadhav…Also, my favourite cricketer is MS Dhoni. He is a Dabangg player," Salman said.
So all of that said, it beckons a question. Are we too surprised, after all, with Salman Khan's choice; his favorite cricketer? Or is it actually an easy guess? What say, ye?
Leave us with your reactions in the comment section below.