In recent times, MS Dhoni has received a lot of criticism over his current form with the bat and his tendency to play a huge number of dot balls, which was clearly visible during his 37-ball 49 in India's defeat against New Zealand, earlier this year.
However, the two-time World Cup winning-captain has time and again, shown his critics that he can play a match-winning innings in an intense condition and can perfectly tackle pressure, be it from the striker's end or the non-striker's end.
During the India vs Sri Lanka T20I series, MS Dhoni played some crucial knocks under Rohit Sharma's captaincy, which includes an unbeaten 39 at No. 4 in the first T20I followed by a fast-paced 28 runs-knock at No.3 and an unbeaten 16 during a tricky chase in the last match of Lions' tour to India. Also, 2017 has been MS Dhoni's most successful year since 2013, with an average of 60.61 in 29 ODI matches.
Apart from his batting performances, MS Dhoni's wicket-keeping prowess was also on display during the series as he ended up with 2 catches and 4 stumps behind the wicket. Moreover, he also took a couple of DRS calls that could have changed the face of the game, if ignored.
With all this, MS Dhoni is indeed a crucial part of the limited overs squad and since making his debut more than 13 years back, the former Indian captain has more or less ensured that his highly distinguished 50-over career receives the hallowed final lap with an almost-guaranteed grand climax in yet another World Cup.
After his endeavors during Sri Lanka's tour to India, Rohit Sharma has joined the bandwagon with Ravi Shastri and has slammed all the critics who constantly demean MS Dhoni's presence in the squad.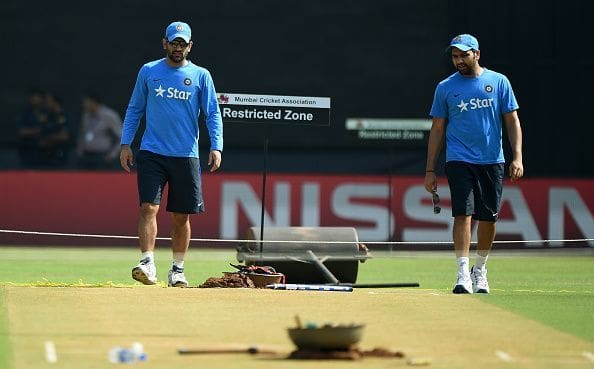 This is what Rohit Sharma said during an interview with India Today.
"I am shocked that the same question is being raised again and again. If you look at MS Dhoni's recent performances, I don't understand the reason why people are still talking about it. It's not about whether Dhoni will be part of the 2019 World Cup and his recent form has been good."
"It (50-over World Cup 2019) is too far and we are focusing on what is happening now. MS Dhoni bats at No.6 and does not get to play many deliveries like we get to play at the top order."
"That decision (about MS Dhoni's batting spot) lies with the captain and coach. I have seen him play at No. 4 and 6, and he even batted at three in the Indian Premier League. That wicket in Rajkot was tough and we lost four wickets very early after which he went into bat. People need to look at the situation before they talk."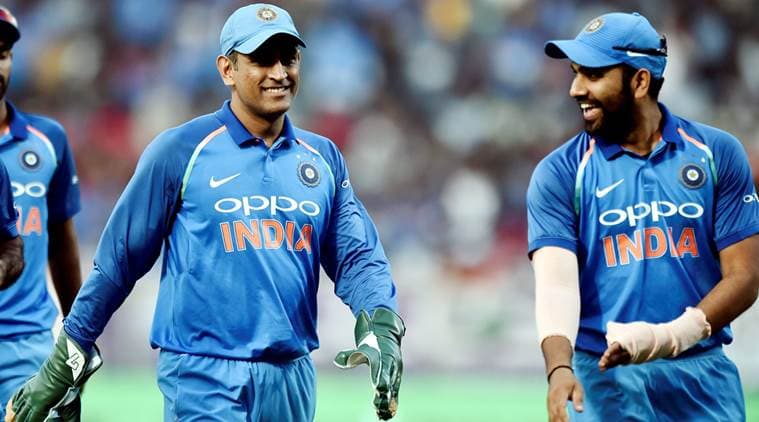 While Rohit Sharma and Ravi Shastri have backed MS Dhoni and have ensured that he will play at least till the 2019 World Cup, Chief Selector MSK Prasad has also given a statement on this issue which acts as an icing on the cake for MSD fans.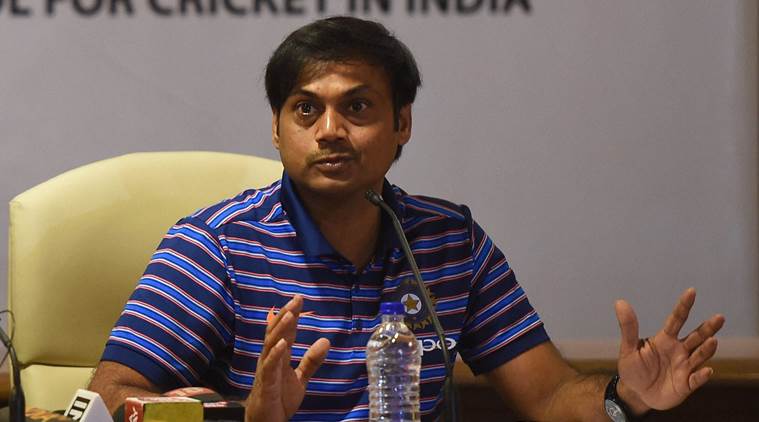 In a recent interview, MSK Prasad said that MS Dhoni will not be replaced till the 2019 World Cup and in the current pool of talent, there is no one that can replace the World Cup-winning captain and offer the advantage of the same cricketing acumen.
Everything said and done, India will be traveling to South Africa very soon and after adding some runs with his bat in the home season, if he manages to do the same on a foreign track, it will be the final nail for MS Dhoni's future in the Indian squad.