When he hits the ball, it stays hit. It's as simple as that. No complications whatsoever in the way he plays his cricket. That's always been the case and as a matter of factly, will remain so.
But truth be told, there are few who come to the mind where it comes to combining lazy elegance and power the way Rohit Sharma does.
In some ways, it's only fitting that on the occasion of the great batsman reaching 3,500 T20 international runs, there's sufficient reason to look back at a sterling career and take cognisance of just how far it has come.
Frankly, from being someone who had to be fit into the lower middle order at one point in time in a team that had Tendulkar nearing his retirement, Rohit Sharma has grown by leaps and bounds in becoming the 'Hitman' of Team India.
It's one thing to admire cricket or be just another Cricket-obsessed kid but something quite different in being the first to scale a milestone that's totally awe-inspiring.
So as the great right-hander scored 21 against Hong Kong, not a knock you'd otherwise associate his power-hitting batting for, Indian captain Rohit Sharma touched a milestone most only dream of.
While it may seem a format favouring incessant hits and impatiently constructed scores, but T20 internationals are, without much doubt, the dominant discourse of contemporary cricket.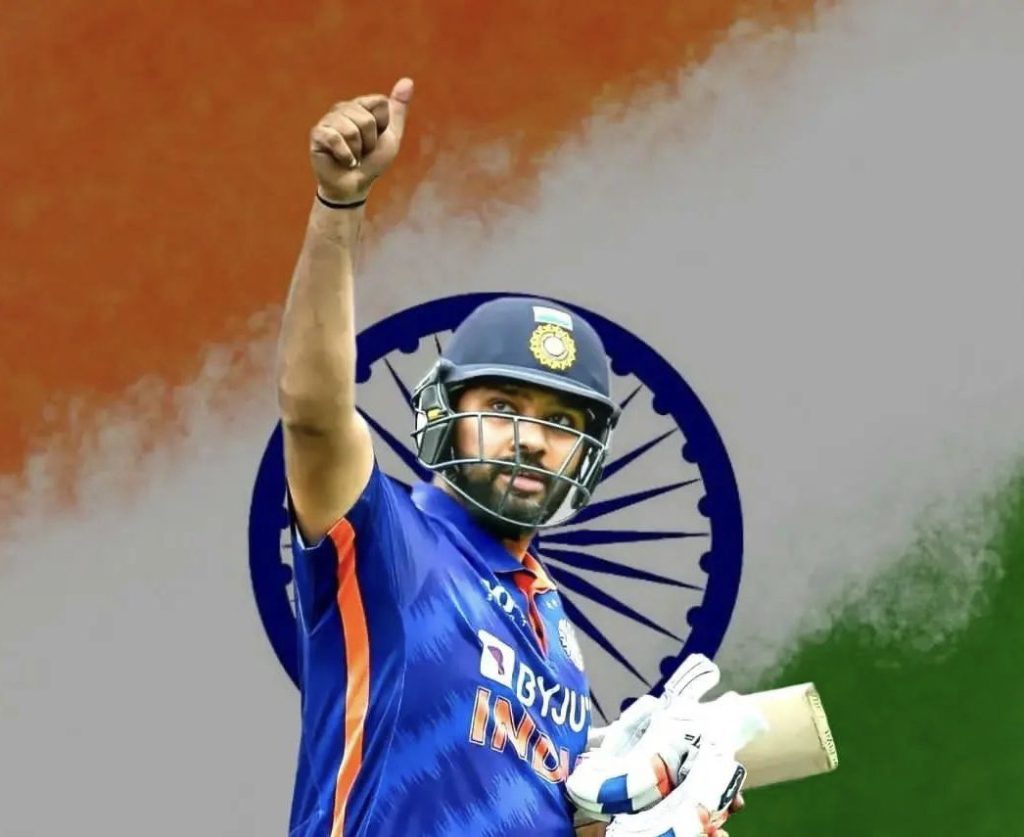 It is, very much, the currency in which international cricket conducts itself and grows sans much doubt. In other words, one would call it cricket as we know it today.
More importantly, that Rohit Sharma has become the first Indian cricketer to have scaled the envy-inspiring milestone is something to be proud of, not that the relaxed and easygoing batsman would give much thought about the enormity of effort.
For ultimately, that is what greats do, isn't it; instead of delving into the realm of achievement, isn't it?
While surely Rohit would himself have liked to score a lot more instead of the lowly 21 that he ended up scoring against minnows Hong Kong, but one reckons the Mumbai Indians cricketer would be elated about the outcome of the contest.
India, after all, overwhelmed Hong Kong akin to a mighty mauler who swats aside a harmless hopper in the wild; Indian team's victory was no less significant, given the margin of victory being 40 runs.
On top of it that Suryakumar Yadav and Virat Kohli launchd into massive fifties in a contest where fours and sixes were hit as if someone left the tap running for several hours together!
All of that being said, it's fitting to recount a famous quote attributed to the legend of Indian cricket: Rohit Sharma. Make time for the following:
"No matter how talented you are or naturally gifted you are, there's no substitute to hard work if you got to maintain standards. ..!"
To conclude, the Asia Cup 2022 is just the curtain raiser to the mother of all cricketing battles in T20 international cricket: the T20 world cup 2022. What the world would like to see is a red hot Rohit Sharma in what could be the final edition of the T20 world cup where the famous right hander's career is concerned. Let's hope it turns out to be a cracker of a series for the Mumbai-based cricketer.