Indian batsman and Kolkata Knight Rider's key man, Robin Uthappa has been blessed with a baby boy and the cricketer took on to social media to share the good news with his fans. However, there is also a Pakistani cricketer who was blessed with a newborn on the same day.
For the unknown,
the 31-year-old Robin Uthappa pulled out of a lucrative deal last month to play in the Karnataka Premier League (KPL) and it was then the world knew about his wife and a professional tennis player, Sheethal Goutham being pregnant with their firstborn.
Here is what Robin Uthappa said while examining the reason behind pulling off from Karnataka Premier League (KPL)
"I'm not playing Karnataka Premier League for basically two reasons. One is that Sheetal and I are expecting our first born and we are really excited about it. Since the Domestic season begins next month, I want to spend as much time as I can with my family because I would be leaving soon for the Domestic tournaments and I would be only back home in time for the birth of the child."
"And secondly, I also want to spend time working on my fitness as well as health. Everyone knows it's a hectic domestic schedule and we play back to back. I want to make sure that I play through the whole season while staying fit and injury free in order to build momentum and play really well."
So this is why I'm missing the KPL this year!! Wishing the KSCA and everyone playing the KPL very best of luck!! God bless!! #NammaKPL pic.twitter.com/45jjpUnyGx

— Robin Aiyuda Uthappa (@robbieuthappa) September 4, 2017
And on 10th October he finally had the opportunity to hold his first born child and the Karnataka veteran has rechristened the baby as 'Neale Nolan Uthappa'.
Expressing his delight, Robin Uthappa, through his official Twitter account "@robbieuthappa", informed about a new addition in his family to his fans and well-wishers.
In his Tweet, Robin Uthappa used hashtags such as 'Two become Three' while also calling his relationship with Sheethal Goutham as that of 'Batman and Joker' to welcome the baby boy to the family.
Our bundle of joy has arrived!! NEALE NOLAN UTHAPPA😊 thank you for all the love and support!! #whentwobecomethree #batmenandjoker pic.twitter.com/4FwRbzfj7Y

— Robin Aiyuda Uthappa (@robbieuthappa) October 11, 2017
Ravichandran Ashwin, the Indian spinner, was quick on congratulating Robin Uthappa and posted a tweet in reply to the newly-become father.
Congrats Robbie 🤗

— Ashwin Ravichandran (@ashwinravi99) October 11, 2017
Robin Uthappa married his long-time girlfriend last year in March after dating for almost 3 years before which they were close friends for 6 years.
The Pakistani Angle
Interestingly, on the same day i.e. 10th October 2017, former Pakistan wicketkeeper-batsman Kamran Akmal was also blessed with a baby girl, and the day couldn't have been more delightful for both the cricketers.
Kamran Akmal is now a proud father of three children. "Alhamdullilah I m blessed with a baby girl again Allah has open the doors of his Rehmat again on me feeling blessed " captioned the Tweet along with a picture of Kamran Akmal with the newborn and his other kids.
Alhamdulliah i m blessed with a baby girl again Allah has open the doors of his rehmat again on me feeling blessed 🙏 pic.twitter.com/112L8hFZY2

— Kamran Akmal (@KamiAkmal23) October 10, 2017
As for Robin Uthappa, he has played for Karnataka in the domestic circle for 15 years, but made a change of teams after joining Saurashtra ahead of the 84th season of Ranji Trophy season. He has also represented India national squad in ODIs as well as T20Is.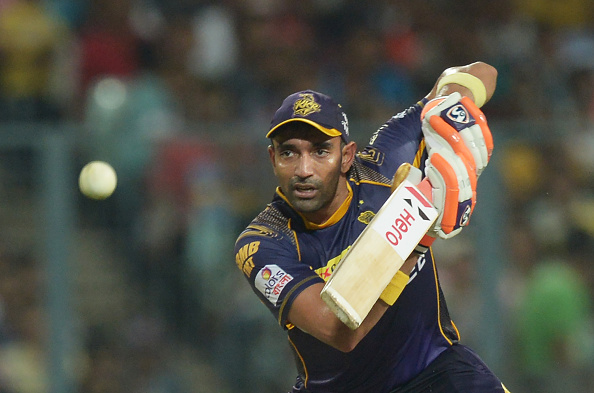 On his ODI debut, Robin Uthappa scored 86 runs against England, which was a record of highest individual score by a debuting Indian batsman, until fellow Karnataka batsman KL Rahul scored a century last year on his debut. He has also been part of the two-time IPL winning side Kolkata Knight Riders and has emerged as the best opening partner with KKR skipper, Gautam Gambhir.