Ravindra Jadeja is once again in legal trouble for posing in front of Gir Lions. Earlier, his relative was booked by police for firing in the air during the celebration of Jadeja's marriage in Rajkot and now he has landed into trouble.
Ravindra Jadeja, his wife Reeva and some of his friends recently visited Gir National Park and Sanctuary, while they were enjoying the Safari, Jadeja spotted a group of Lions and got down his vehicle to pose for some pictures. He clicked few photographs with lions, selfies with fans and security guards.
The pictures started circulating on social media on Thursday and went viral instantly. The forest officials came across these pictures and ordered an inquiry.
AP Singh, the Chief conservator of forests said that "The Principal Chief Conservator of Forest (Wildlife) J A Khan and PCCF Dinesh Mishra have taken note of this incident and have been asked to inquire into it. I have asked the Deputy Conservator of Forest (Headquarters) Ram Ratan Nala to conducted a probe and send a report".
Jadeja visited Sasan Gir on June 14 and June 15 accompanied by his wife and friends where he violated the rules.
Ram Ratan Nala, GNPS superintendent was away from his office during this incident as he was attending Shala Praveshotsav, the annual school enrollment drive conducted by the state government.
He said," We have come to know that Jadeja got down from the vehicle and took selfies with lions.  We are inquiring into the incident and it is difficult at this juncture to tell what offence is made out against him. But merely getting down in the sanctuary is an offence."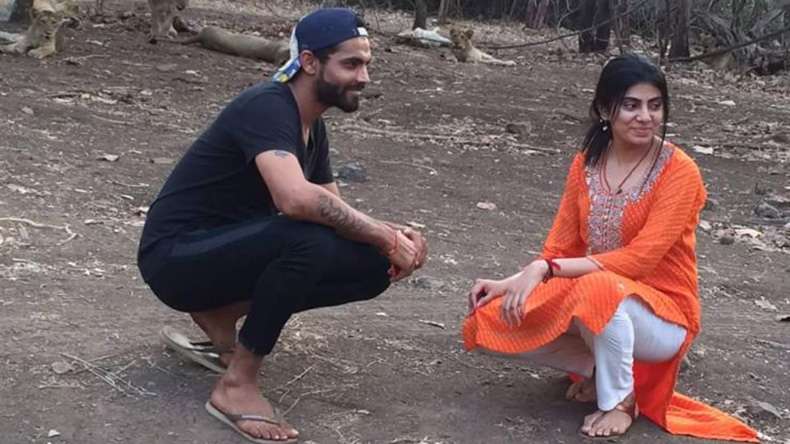 A forest official said that getting down from jeep and smoking inside the forest is an offence and Jadeja has broken the rules in order to click these photographs.
Gir National Park and Sanctuary closed down for its annual monsoon break on Wednesday and it will reopen for tourists on 15th October after the four-month break. Since Ravindra Jadeja was a VIP guest, no action will be taken against him but the two Range Forest Officials who were present at the time of Jadeja's visit may face trouble.
Jadeja's sister Naina admitted that the cricketer visited Gir National Park and Sanctuary with his friends and also said that she does not know whether he got down or not but if he did he must not have known the rules.
Follow us on Facebook, Twitter and Instagram for more updates. Don't forget to like and share. Do tell us your views in the comment box below.
17 June, 2016
Avni S. Singh