If there's been a talent that's been missing out on major cricketing action especially in the international space, then it is none other than India's very own Ravichandran Ashwin. He wasn't there in the recently-concluded 2019 World Cup. It was a bit of a letdown. Nor was he seen in any format of the contests held during the bilateral series with the West Indies. But now, it is confirmed that Ravichandran Ashwin (is) to play for Delhi Capitals in the upcoming edition of the IPL.
Truth be told, as a talent, Ashwin hardly needs an introduction. He is someone who has been playing international cricket for India since 2011. Apart from being a veteran having represented the country in 222 international appearances (in all formats combined), he's someone who has picked 342 Test wickets and 150 ODI wickets. That, in essence, is a lot of wickets.
When you take nearly 500 international wickets from both Tests and limited-overs cricket, you hardly need a certificate to stamp greatness on your potent cricketing resume.
Playing cricket for India for nearly a decade, Ashwin's been an integral part of the side under the captaincy of the former leader of the national team: MS Dhoni.
But it can be said that if one were to refresh the memory, then the current makeup of the Indian cricket team hasn't really had Ashwin in the thick of things.
That told, in the upcoming edition of the IPL, as Ravichandran Ashwin (is all set) to play for Delhi Capitals, one can't help but wonder where does this lead the current bowling mix of his incumbent outfit, the King's XI. One saw Ashwin open the bowling attack on many an occasion for one of the IPL's most balanced sides.
Together with talents like KL Rahul, Mayank Agarwal, Chris Gayle, Ravichandran Ashwin was one of the key stars of a unit that along with outfits like Delhi Capitals and Royal Challengers Bangalore is yet to lift the trophy once.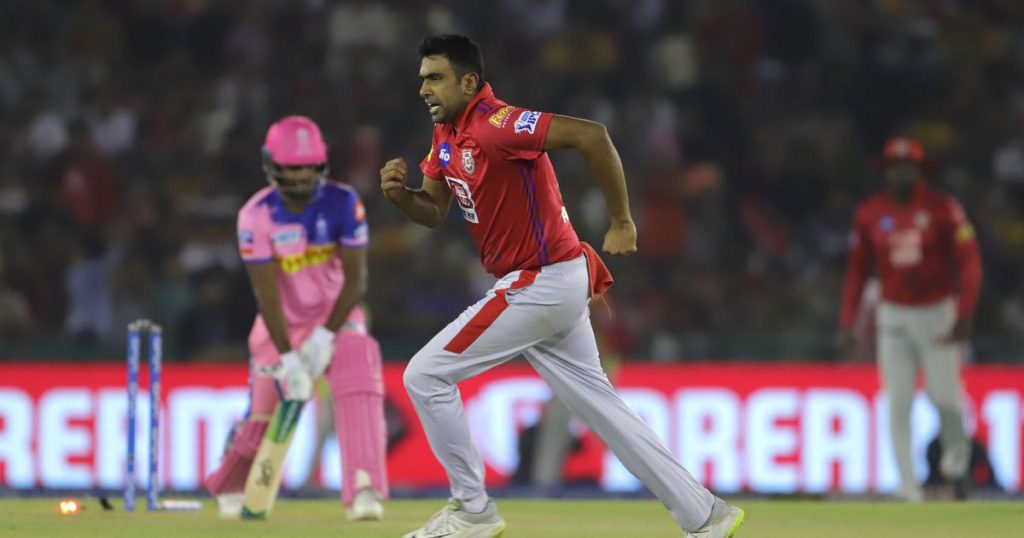 Moreover, as Ravichandran Ashwin is to play for Delhi Capitals, the King's XI outfit will also have to appoint a new leader that can guide the 20-20 outfit for the times ahead.
Here's a glimpse at the famous off spinner's IPL record in a one of a kind tournament:
Ashwin, who was signed by Kings XI Punjab at the 2018 auction for Rs 7.6 crore. He led the franchise in 14 matches in the IPL 2019 and scalped 15 wickets.
Overall, the off-spinner has taken 125 wickets from 139 IPL matches at an economy rate of 6.79, which is the best among all Indian bowlers with 50-plus wickets.
Apart from his impressive IPL record, Ravichandran Ashwin also happens to be among the most important and leading spinners in a checkered tournament in India, that apart from creating a melange of exciting cricketing talents has generated plenty of employment for individuals in the space of PR, Sports Management, and other allied industries.
Other attractive spinners in the tournament apart from Ashwin include Imran Tahir, Sunil Narine, Rashid Khan, Mohammad Nabi, Shakib-Al-Hasan, Harbhajan Singh, to name a few.
To sum up Ashwin's move, it has to be said that Punjab as an outfit will have to take swift measures to improve their recent run in the glamorous, batting-dominated tournament where they haven't played the play-offs, ever since 2014.