The next big test for Rashid Khan's career is here. And he will be tested in a few hours from now.
For a team constantly on the look out of heroes, inspirational figures that can help spread the sport in a valley often caught up in strife, he is no longer just a star player.
There's more to Rashid Khan than just being the best spinner in a team where there's hardly any dearth of quality spin talent.
Rashid Khan is the captain for a side that's perhaps made the biggest strides forward in the sport in the past half a decade among all playing nations.
Surely, as Bangladesh ready to welcome their fellow sub-continental cricketing forces in a few days from now, all eyes will be fixated upon Rashid Khan and what he does in the course of the five days of cricket in Chittagong.
Why this moment is crucial and perhaps bigger than most in the journey of a boy still blessed with the boyish charm- Rashid Khan, it ought to be reminded is still 20- is because he's never previously led his country.
He would be mindful of what exactly is at stake for a cricket-loving, cricket-devoted country that most expect to work up miracles.
He would be aware of the ignominy of the drubbing that Afghanistan endured in their very first 50-over World Cup appearance.
There weren't many things that went in their way in a campaign where they also copped up criticism for things that were beyond the 22 yards.
Whether Mohammad Shahzad will participate in the one-off Test at Bangladesh is still not clear.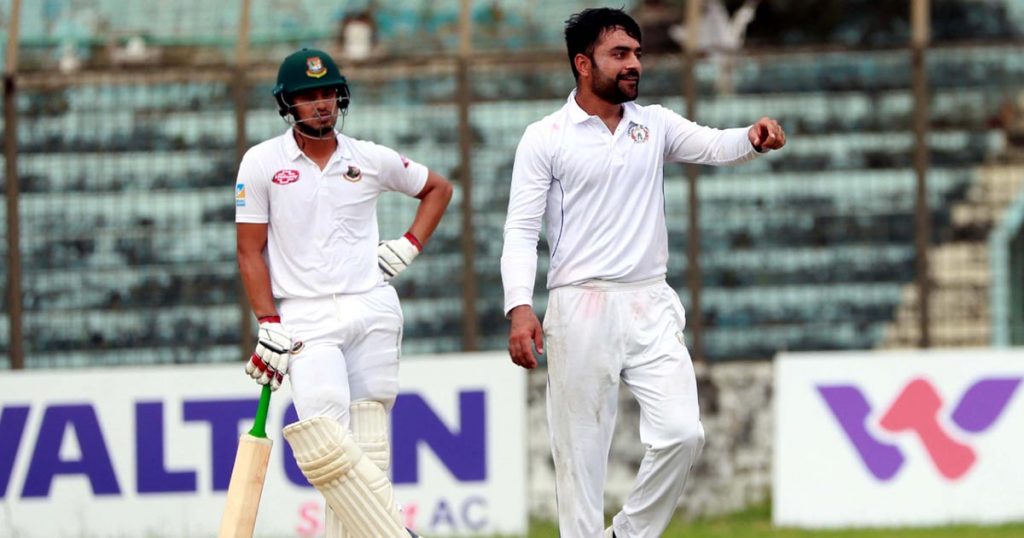 But what Rashid Khan would be mindful of would be to keep the team a close-knit unit. Afghanistan are the sort of a side that thrives when they play well together.
And implicit in their team camaraderie is the individual strength that key talents possess.
A part of Khan's job would be to keep his core structure a close-knit unit. Because that is where glory lies. Think of synchronized swimming.
Because leadership, at the end of the day, is different just as is contributing as an individual talent.
From a fan perspective, Rashid Khan would be keen to deliver with his beautiful leg-breaks. For someone who's yet to play anything even close to being a sizable chunk of Test cricket, he'll be curious to gather his best from a series that includes only a solitary Test.
And perhaps that is where he will be challenged the most. How well Khan and his men conduct themselves in the one-off five dayer would also be down to how well they've let go of the horror that leaked from every pour of their performance when they traveled to India.