Everyone speaks big words and offers words of wisdom on cricket all the time. Today, the word of the marketing man or the PR aficionado also matters, perhaps at times where cricketers cannot drive publicity.
But there are only a few in whose honour, you'd leave all work for little that they speak, they speak sense and carry a strong point.
Picture Rahul Dravid and his latest assessment of the key role of 'technique', suggesting one cannot exist in Test cricket for long in the wake of a faulty technique.
And in order to understand just why he makes so much sense, it's important to dive into the past when Rahul Dravid was still an active cricketer.
The last one saw Rahul Dravid taking guard in Test cricket was back in 2012. Against Australia, the most he would score would be a solitary fifty.
In fact, his final inning would yield no more than 25 runs, before being caught on the off side by the man they call Mr. Cricket aka Mike Hussey off Ryan Harris.
And that was the end of that.
Mr. Cricket would pick a nice catch to end the career of a man respected widely as The Wall or Mr. Dependable. But was it poor or slow reflexes or something else that did Dravid in? Or was it a technique, the very aspect of his batting that afforded him worldwide recognition, which had turned its back on him?
We don't know.
And there's little point to wax lyrical about it all day for only Rahul Dravid knows the nadir during a forgettable tour to Australia where had it not been for Virat Kohli's hundred and occasional fifties by Laxman, we don't know what might have happened to India?
But what we do know is that, a tiny sum of time before going Down Under Rahul Dravid was right on top in England, the very opponents who bashed the living daylights out of India. The thing which didn't support India's famous Number 3. in Oz was the very aspect that amplified his English success against James Anderson, Stuart Broad, Chris Tremlett, and also Tim Bresnan.
In the 2000th Test match, the first of the series at Lord's, when most batsmen failed to connect the ball or time it well to score runs, one man chipped away cautiously and with much success.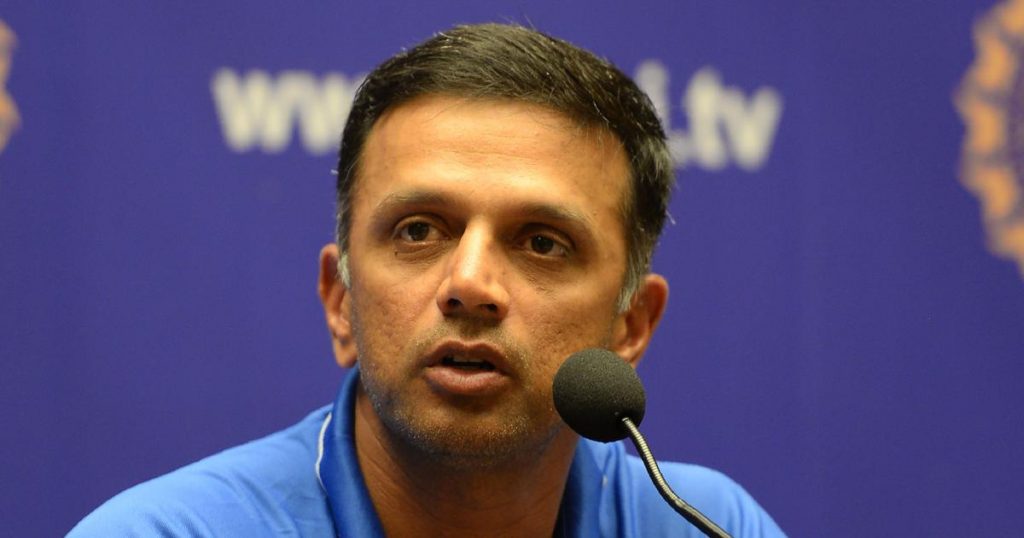 That was Rahul Dravid, the batsman who finds his name on the Lord's honours board for having scored a century when greats like Tendulkar failed to score (as a matter of fact, not even Brian Lara has scored a century at Lord's).
Nonetheless, throughout the series, Rahul Dravid kept slewing the all-encompassing English attack, navigating an interesting but back-breaking challenge of reverse swing, pace, and spin to fight for India's cause.
The result of Dravid' patient application and putting that famous watertight technique was felt abundantly, for he'd score 468 runs, including 3 centuries. Where Laxman, Sachin, Gautam Gambhir, Sehwag failed to score a single hundred, Dravid responded with multiple albeit valiant hundreds.
Sadly, he wasn't able to get on top of his fledgeling technique at Australia which was exposed by the pace trio of Hilfenhaus, Pattinson, and Harris. What was rather surprising was to note the sheer number of times Dravid found his stumps rattled.
Was that possible for someone whose batting could sway earthquakes? But then in 4 Tests, Dravid got out bowled on six occasions in eight outings. Shocking? Unprecedented? You know the adjectives.
Therefore, when someone like Rahul Dravid, a man with 13,200 plus Test runs speaks on importance of keeping fragilities at the technique at bay, you know this is coming from a space of experience. And that the man utterly feels what he says- right?
With that background, just imagine the passion and urgency of Rahul Dravid' word of caution carries to youngsters looking to play Test cricket.
So when not someone else but a man recognized as the 'last classical Test batsman' says, "Compared to Test cricket, you can get away with a lot more in T20 cricket, if you have glaring weaknesses, you cannot survive in Test cricket," you know there's a lot of weight in it.
You know it's coming from someone who has held Indian flag fluttering at a time where often the order was reversed and the tide favored India's opponents.
Actually, Dravid's advice to youngsters wanting to make a mark also suggests some close observations between how different formats test an individual and the right-hander would state, "The need to start scoring in T20I cricket from the very start comes with immense pressure. But if you are talking about pressure as a whole, I do not think there is any pressure that is as intense as going through five days of a Test match."
Here was someone, lest it is forgotten, who played 94 consecutive Tests since making his 1996-bound debut at England.
Words of the Wall- clear and deeply insightful!