Few players have had the kind of impact that Rahul Dravid, rightly called Mr. Dependable, has had on youngsters. A batsman extraordinaire, the man born in Indore, who grew up in Bangalore and became the Wall for India, finds much regard, even to this day, from the wider world. And it's down to the fact that he happens to hold two impressive records that seem rather unbeatable. First, that he became the first Inian batsman ever to score a century against all Test playing nations. And second, that he's the man behind facing most number of Test deliveries- 31,258. Where players, after taking international retirement, either hit the commentary box and milk great revenues endorsing brands, Rahul Dravid took the road less travelled as he became the mentor of young and up and coming Indians.
Even right now, 'The Wall,' as we call him (for his technically correct batting style and unbeatable defences), has endeavoured himself to go where most people perhaps may not have. Even today, it's Rahul Dravid, not Sachin, Sehwag, Bhajji, VVS Laxman or others standing tall for India: with the solid right-handed batsman becoming the coach of a team described as a 'second-string' Indian team on its tour to Sri Lanka.
And under Rahul Dravid's tutelage and guidance, it's not taken the Indian Cricket team down in Sri Lanka, with players like- Dhawan, Bhuvaneswar Kumar, Pandya brothers, Chahar brothers, Prithvi Shaw, and Manish Pandey- all that long to show the results.
Yesterday, India completed a fine, final-over win over the hosts thanks to an incredible knock by Deepak Chahar, who happened to hit, his personal best ODI score of 69 runs, that came off 82 deliveries.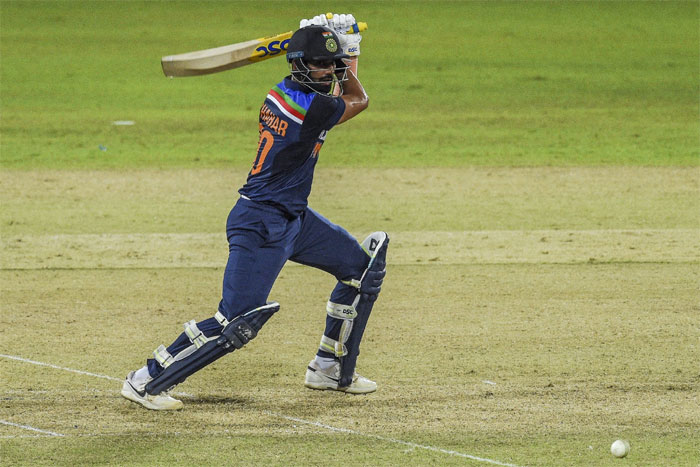 What many are rightly calling the 'masterstroke' by the Wall, Deepak Chahar was promoted up the batting order and given a chance to go out there and express himself.
The end result? Deepak Chahar, hitherto known for his quality medium pacers happened to star in a match-winning cause for India.
Even his colleagues, proud of his batting, were quick to reflect on an inning of tremendous substance, with Bhuvi saying, "The way Deepak Chahar was batted was amazing."
Well, usually hardwork merits greats results when you have the able guidance of great mentors like Rahul Dravid.
The following is what Deepak Chahar himself had to say about the man who rekindled the fast bowler's belief in his batting:
"It was Dravid sir's belief in me that helped me discover my inner strength."
Honestly speaking, which fan and from what part of the country would have imagined the wicket-taking medium pacer starring in a batsman's role?
Truth be told, it's not just Deepak Chahar whose batting found a great turnaround thanks to Dravid's mentorship. A giver of confidence to youngsters, someone who accepts with glee the challenge of offering guidance to the bright up and coming talents, Dravid is still very much the go-to man for India despite him not being active on the 22 yards.
It's a testimony to his hardwork and India's brilliance down in Sri Lanka that the visitors have now sealed the series win, which well, was expected against the weak hosts. But then also, what must be lauded is the way Dravid is leading a new contingent with the main talents- Bumrah, Kohli, Rohit, Pujara, Rahane, Ashwin away in England.
Hats off to the Wall; Rahul Dravid Sir, continue to be the beacon of hope and guidance that you've been all this while. The country still needs you.