If cricket is said to be a gentlemen's Game then Rahul Dravid for sure is a gentleman. Rahul Dravid has always been the definition of Patience, class and technique. He has always been an inspiring cricketer on the field and an inspiring human being off the field.
He has the coolest attitude and a strong commitment towards his passion for Cricket. Watching Rahul Dravid bat was a delight for his fans and his patient skillful batting was appreciated by all.
His square cuts and front foot defenses were considered as the finest Cricket techniques of all time.
An expert technician of the game is loved by many, today on 11 January 2017 he turns 44 and he is sharing his knowledge of patience, dedication, discipline, class, techniques and courage with the U19 team of India.
From 1996 to 2013 Rahul Dravid shaped and stood by Indian team and today he's shaping up the young talents of India at its possible heights. It is said that if Sachin is the god of cricket, Rahul Dravid is the Dark Knight and over the years he proved it with his extraordinary performances.
11 Unknown Interesting Facts About Rahul Dravid
On His 44th Birthday, We Have Compiled 11 Interesting Facts About Rahul Dravid That Will Make You Respect Him More:
1. Rahul Dravid's full name is Rahul Sharad Dravid and his mother tongue is Marathi.
2. Rahul Dravid earned his nickname Jammy because his father used to work in 'Kissan' factory. Later Rahul also did an advertisement for 'Kissan Jam'.
3. Rahul Dravid was proposed on MTV's popular show – 'Bakra', as the part of the prank Of course. But he advised that women to continue her education and devote her time to other important things in life.
4. There is also a local Cricket tournament at the school level named after the veteran batsman Rahul Dravid. The 'Jammy Cup' is held in Bangalore and the man-of-the-match gets the title of 'Jammy of the Day.'
5. Rahul Dravid has won 11 Man of the Match Awards in Tests, 8 of them in overseas Tests.
6. Rahul Dravid is the only Indian who holds the record for scoring Centuries in 4 consecutive innings in Test Cricket.
7. Rahul Dravid was voted as the "Sexiest Sports Personality in India" in an online survey (2004-05), beating the likes of Yuvraj Singh, Sania Mirza and others sports personalities.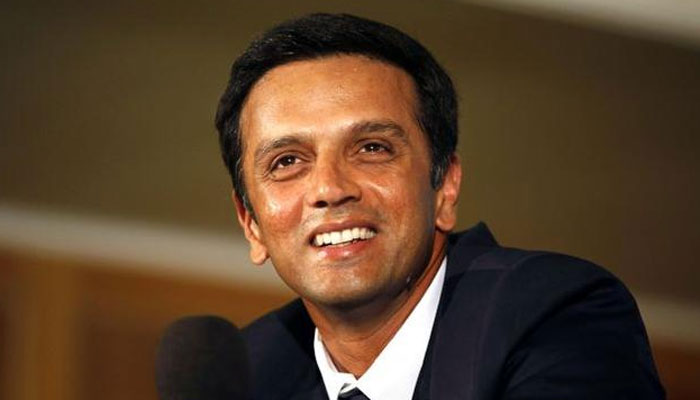 8. Rahul Dravid has faced 31,258 deliveries (5209 overs) in Test Cricket in 164 matches. No other batsman has faced 30,000 deliveries.
9. Rahul Dravid is the only cricketer who debuted in T20 Internationals and took retirement in the same match.
10. Rahul Dravid's Jersey number is 19 when asked about the reason, he said, "it's the best way to remember my wife's birthday."
11. Rahul Dravid was honored with "Padma Shri" and "Padma Bhushan" from the Government of India for his services to Cricket.
There Will Never Be Another Rahul Dravid! We Wish The Best To The Legendary Cricketer And A Great Human Being. Happy Birthday Jammy!!!