Four games in the 5-match T20 series have been held thus far featuring two of the game's most enthralling and important sides, in Proteas Women and the White Ferns. Of these, the South African women, visitors to that part of the world where there's hardly been any dearth of cricketing action given India are already in locked horns- mode with New Zealand, have found themselves wanting.
Game after game, over after over, and wicket after wicket, Dane van Niekerk's soldiers have been pushed to the edge, battered and often, given how frail they've looked in front of an all-round White Ferns show, even appeared belittled.
The predicament of the Proteas women isn't just underlined by an inconsistent batting performance that has, seemed effective, at best, in patches. Rather, their problems have been exacerbated also by the inability of an otherwise promising and experienced line-up of bowlers- some of those who're greats in Kapp, Ismail, van Niekerk herself- that simply failed to keep the Kiwi scoring in check.
A New Zealand victory by a margin of 9 wickets in the opening contest, followed by another win by 5 wickets in the next T20, was followed by some respite in the form of a gladdening Proteas Women's win in the 3rd game. But then again, a 69-run loss, the biggest by the margin of runs, thus far in the 4 games, again put the spotlight on the Proteas Women, who true to their usual exciting standards, are the ones to turn the tables on their oppressors.
But in this case, given that the South Africans produced a sparkling, utterly one-sided series in the ODI leg of the tour- exemplified by their thrashing Devine's team by a margin of 3-0- it could be said, the hunter has been hunted.
Against that backdrop, where it didn't take long for the White Ferns to reverse their fortunes, rather emphatically, the captain leading from the front in a series-capturing performance in these T20s, the final game of the brings up the prospect to see a contest, if not another one-way street.
Why this is important for both teams holds a different meaning for both Sophie Devine and Dane van Niekerk.
That South Africa's T20 form- the new year having just begun- has been anything but bright can be gauged by a quick rundown of their previous results. It's one thing to lose an odd game. There's nothing too dampening to lose two games on the trot. But to have won just a solitary contest from 4 outings paints a different portrait of a team, one that's just days away from entering a high-octane premium event in the Women's sphere.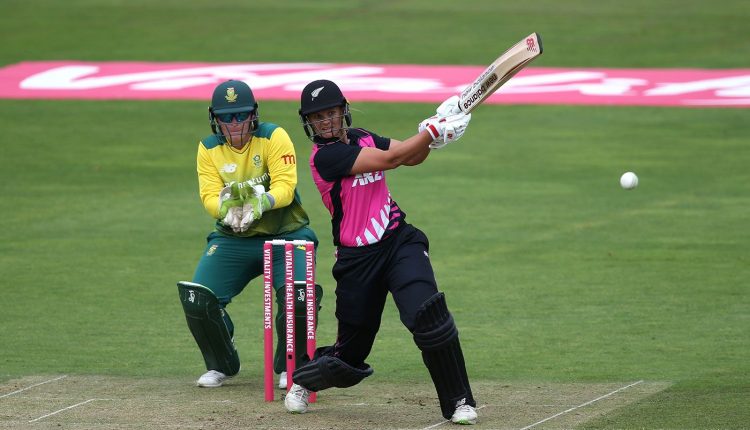 Why a Proteas Women triumph in Dunedin holds more value than what one may imagine is down to the fact the final T20 will produce a report card of just how the team stands right before the mother of all cricketing battles: the 2020 Women's World T20.
In an age showered by histrionics, determined by switch-hits, slog sweeps and the knuckleball, guess what hasn't changed is the age-old adage: you are as good as your last game!
That South Africa are a vastly talented side, boosted by the presence of matchwinners in Dane van Niekerk (1776 T20 runs, 59 wickets), Sune Luus (636 T20 runs, 44 wickets), Lizelle Lee (1545 T20 runs, 11 fifties), Marizanne Kapp (877 T20 runs, 56 wickets), Shabnim Ismail (94 T20 wickets, eco of 5.7 and 1 fifer) and Mignon du Preez (1666 T20 runs, the most by any South African) is something you would doubt only at your own peril.
But that despite having genuine match-winners- who can both bamboozle attacks as much as they can mow down bowlers- they haven't clicked, of late, should raise a few concerns just as much as it should remind the Proteas Women that all's not lost.
That an important win- should it come – despite having been on the backfoot, should serve an upliftment in the points table, just as it would lift the morale of a unit that draws strength from one another.
Cricket appears a beautiful game, one that realizes the important virtue- of it being a team-based sport- when the Proteas women take to the field. This isn't a team where an individual is higher than the team but one where eleven individuals unified by color, talent, virtuosity make individual sparks churn the quintessential essence; the Protea fire!
Even as they would find themselves wanted, there have been several bright spots. For instance, the blazing match-winning cameo by Chloe Tryon the other day courtesy the 16-ball-34. For instance, Ayabonga Khaka's magnificently economical spells, as seen in the 2nd and 3rd T20s- where her two-fors formed the headlining material. Want more examples?
Go no further than middle-order bedrock of runs in Mignon du Preez' consistent run-spree: 78 runs from 3 ODIs, all of which came at the back of remaining unbeaten in SA's 3-nil drubbing of the hosts, which came just before nearly 100 runs from the T20s held thus far.
Surely, a lot is expected when you see two ball-bashers in Lizelle Lee and Laura Wolvaardt walk into the middle. Surely, you expect the stumps to go for a cartwheel when Kapp holds the white ball. And surely, you expect a world out of two genuine match-winners in Luus and van Niekerk.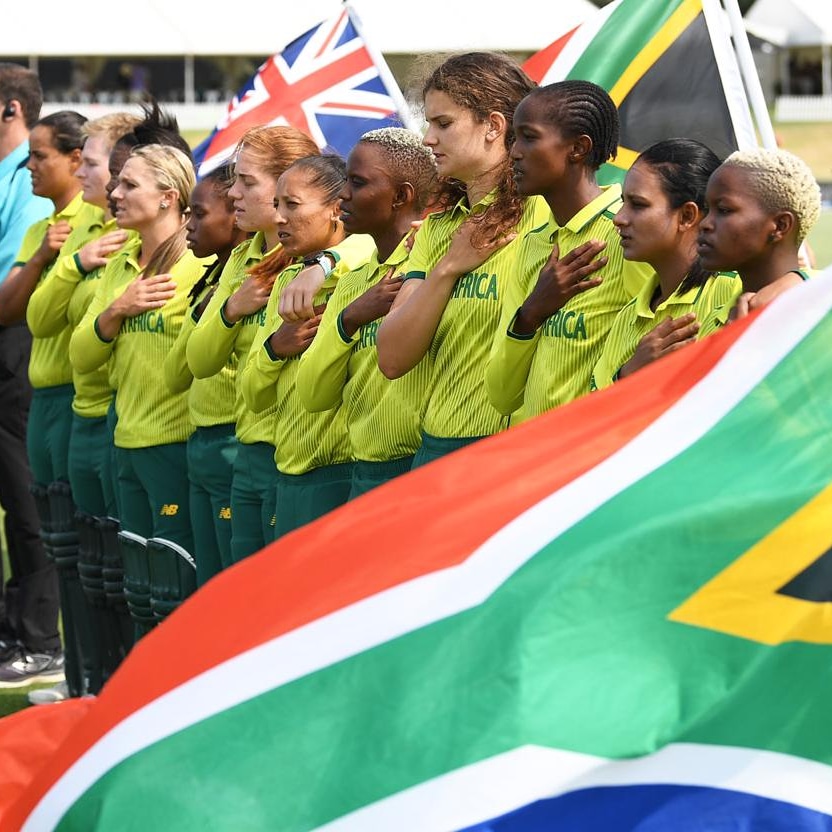 The game appears beautiful when the Proteas women inspire on the field, leading to smiles that make a cricket-crazed world come together, bridging geographical gaps.
That is something that would be expected at Dunedin and everywhere Down Under when millions of sparks will hope for the Protea Fire to cause a cricketing riot in the days to come!
Forza, South Africa!