Do you remember the last time you saw a full-fledged West Indian team turn up in national colours and not just in the T20 format? How often have such mighty and satisfying sights been so rare in public imagination? But then, some pains and troubles, it seems, are only cut out for the despair of a West Indian fan, who, on any given day, want nothing more than seeing the finest West Indies talents turn up together and take the field.
The mighty Kieron Pollard
It's a grave anomaly in the cricketing system of a team that has actually been a bastion of world cricket. Kieron Pollard, among the many resplendent talents from West Indies is a name that has been shuttling around the world representing his all round talent for what he hates being described as "freelancing T20 duties" or "mercenary freelancing cricketing duties." He's got all the makings to be a modern colossus of their game.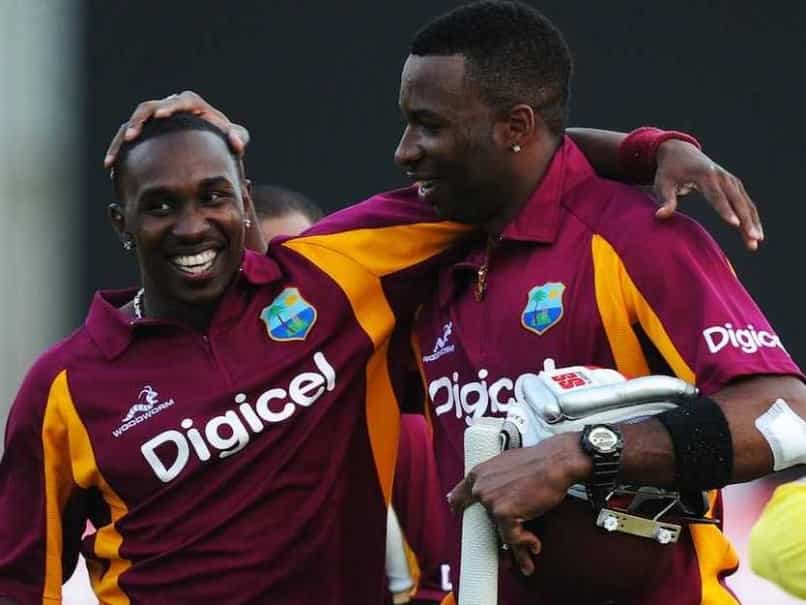 But let it be approached slightly differently. Some players draw awe from sheer statistical exuberance. Others, resort to mind boggling feats of athleticism. Kieron Pollard does a bit of both. And lest it be forgotten, with quite some gravitas. Had he been an element concerning the solar system or an astrological element, he would be ideally been described as a heavenly body. And for most of his opponents, Kieron Pollard is a name that can, in classic movie-going culture, give opponents shivers down their spine. Not a pleasant idea to mess up with "Boogeyman" is it?
A T-rex figure of World cricket
He's quite honestly a velociraptor in his dank approach to butcher opponents with his mighty blade. And imposes fear with his T-rex styled presence in the game. West Indies were lucky to have Pollard. Pollard was lucky to represent the West Indies before things went sour.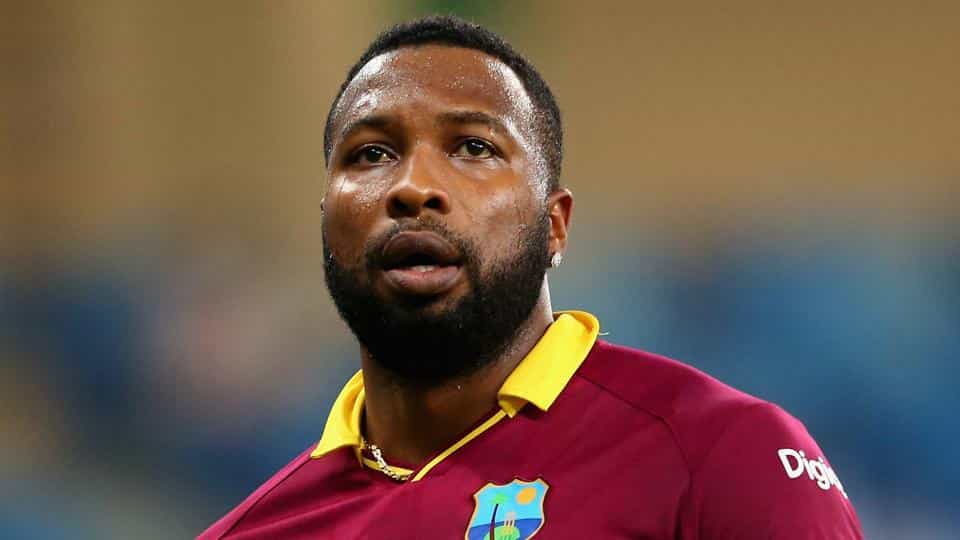 Even today, not a good idea to take him lightly. He's proven it again and again for the past decade or so about his exploits particularly in the T20 game. But if there's one particular concern that hasn't made Pollard particularly happy – and understandably so- then it's his ongoing rift with the West Indian cricket board. It makes for not the finest of observances that while this Windies talent feels so much at home with his Mumbai Indians, over the course of the past few years- he hardly seems home with the West Indies or being a West Indian.
At the wrong end of the stick
Which world class talent who can pluck bowlers out of the ground and smash them into smithereens with mighty cameos with big knocks don't come with glee would want to be a the wrong end of the stick with his own administrators or cricket conveners? Doesn't suit Pollard. Hasn't suited the likes of Gayle- their most vital cog in the batting arsenal and never quite suited a Brian Lara where conflicts often bettered his feats of heroism in those halcyon days. But now it seems that finally, after months of cricketing oblivion, Pollard has made his intentions clear of finally throwing some light to this burgeoning puzzle: whether or not he is available for the West Indies duties or not?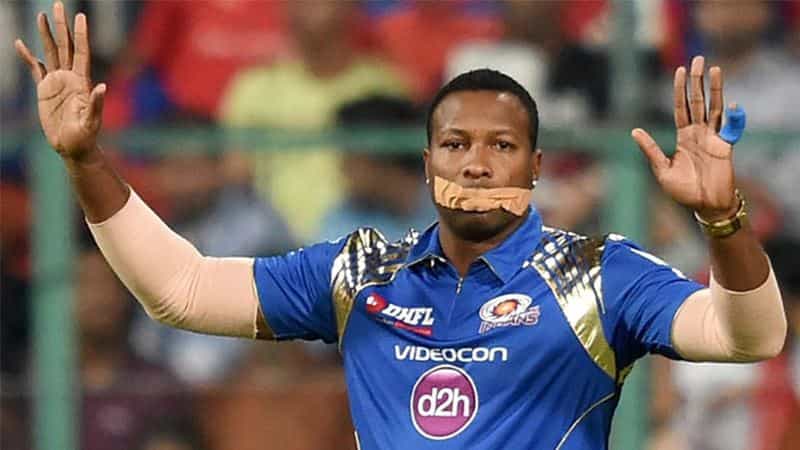 Fans would be delighted to know that just a couple of days ago, unbeknownst to all quarters of cricketing media, Pollard made his intentions clear and wiped off dust from the issue. "I am available to play one-day international cricket for the Windies." But that said, make no mistake, mighty Polly, has his own concerns. He isn't too sure what plans the board may have for him in the ODI format. This, is particularly the area of concern that is troubling ongoing relations between ousted players- rebel players if you like- and a board that is forever unclear on their forthcoming involvement in the national sport.
So when was the last he played regularly?
Kieron Pollard is also a name that crops up when you read on the list of players who've been involved in contractual disputes with the Cricket West Indies for past several years. Time and again, he's been seen in T20 duties wearing national colours and then suddenly castigated from the core set up. While this hasn't exactly gelled well with his own involvement in the game, it often imbalances the team's consistent make up. One series- like that against Pakistan in 2016 at UAE- there's Bravo and Pollard along with Samuels and then in another, there's no Pollard or Bravo- take the recently concluded T20s held at Pakistan.
It all lies in the West Indies' cricket boards' hands. There's no rational reason why Pollard shouldn't be utilised. At 30, he is not only several years younger than the Bravos, Samuels, Gayles of the world, but just a few years ahead and mightily experienced than the likes of Holder. The gap between available talent and that eventually taken into contention is growing mightily and is hurting the West Indies' chances in the international spectre. So widening has been this divide that a team that had once lifted the World Cup on two separate occasions, recently had to fight off tiny cricketing nations- including first timers- to register its name for the upcoming world cup in 2019.
Do you remember the last Pollard played an ODI for Windies?
Let it be asked, do you remember the last when Pollard featured for a Windies ODI? Where was it? Back in 2016, part of a tri-series that also involved Australia, unreal as it may sound, Pollard and Darren Bravo- also an exile cricketer- made mighty contributions on June 24, 2016. The West Indies, buoyed by Bravo's 100, his final ODI as on that occasions and Pollard's fighting, striking 62 off 71- featuring 7 boundaries and 2 sixes- flayed South Africa and by a mighty margin of 100 runs.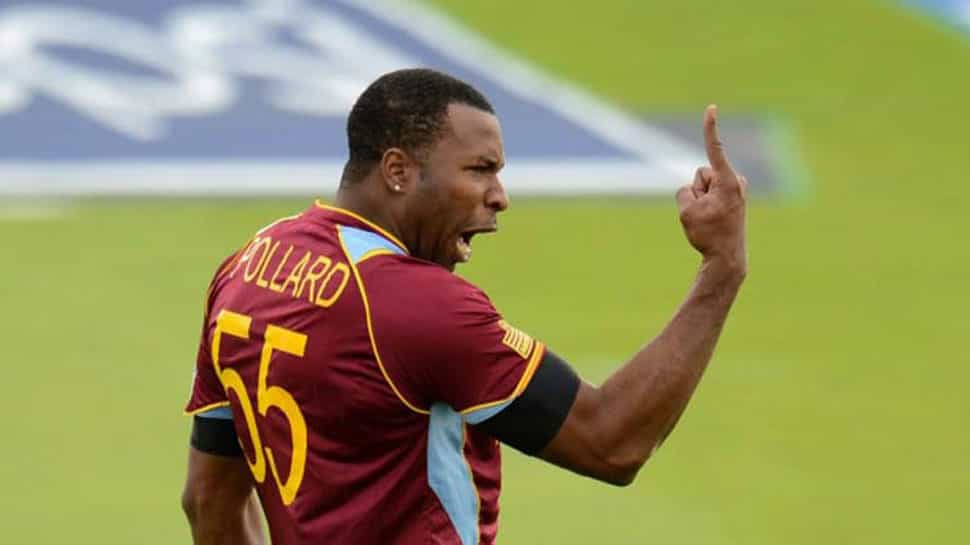 That is Pollard in essence. A player who's valuable, quick-fire cameos throughout ICC World T20, we've often forgotten in front of the salubrious record Gayle muscled. If there's a time for the West Indies Cricket Board to re-induct Pollard in ODIs- 2289 runs, 50 wickets, 3 hundreds, 9 fifties- then it's now. While Pollard has made his decision to offer his services to his country, has his country decided its course of action on the Trinidadian?