OMG!! It doesn't matter whom you are supporting in the ongoing New Zealand vs West Indies 2017 series as you have to feel for Sunil Ambris' embarrassing show on the first day at Basin Reserve, Wellington.
The series was already expected to be a one-sided fixture with West Indies entering a foreign field without its experienced players and definitely no sort of confidence. Moreover, the tracks in New Zealand are well-known for their assistance to bowlers and all of this makes up for a challenging series for the visitors.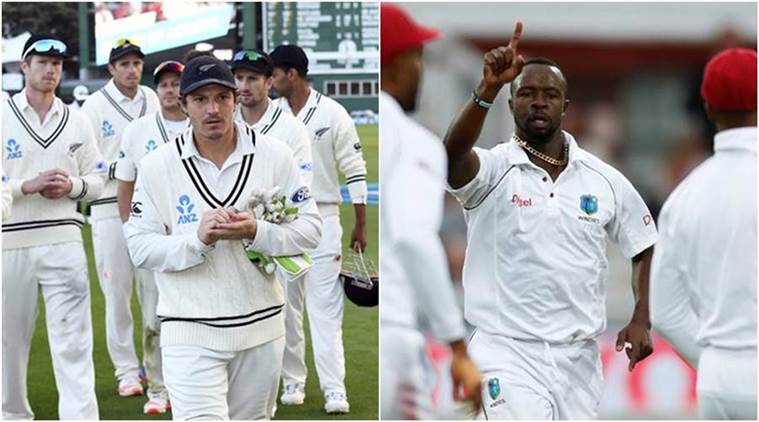 But we do had our share of hopes and West Indies had 'Hope'.
It was all good for West Indies for the majority of the first day as Kraigg Brathwaite (24) and Kieran Powell (42) played close to their body while waiting for the bowlers to let lose their attack. Moreover, the lack of seam or swing from New Zealand's seamers also came as a pleasantry for the visitors but their happiness was cut short by Neil Wagner who became their biggest nightmare at Basin Reserve, Wellington.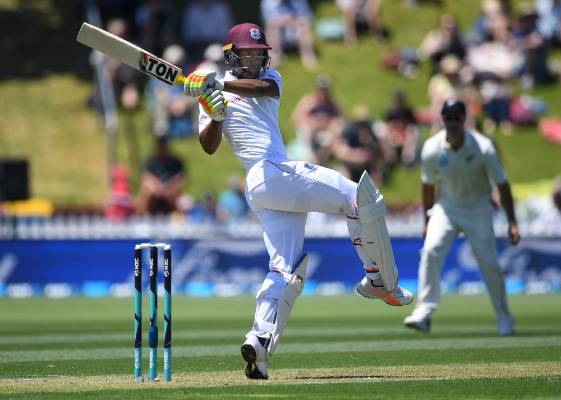 The aggressive left-arm bowler was on a hat-trick, twice as he proved too quick on a green deck, picking the batsmen with his regular short balls. Wagner's 7-39 on Friday was his personal best with his previous record being 6-41 at Bulawayo, last year. Before the New Zealand vs West Indies 2017, 1st Test, the visitors had talked about consistency and scoring big runs, but they even failed to defend themselves against New Zealand.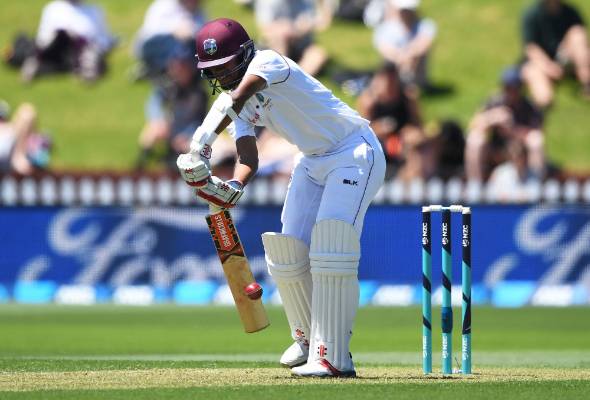 Neil Wagner's 7-fer took him to a tally of 14.4-39-7 on the first day as the whole West Indies batting line-up kneeled at 134 runs on the scoreboard, with Trent Boult (16-36-2) also getting his share of wickets.
However, West Indies lacking intent is not what everyone is talking about right now, as one of Neil Wagner's 7 wickets helped to register his name in the history of Test cricket, and while the Kiwi bowler will be on the seventh sky after this, the same can not be said about the batsman in question, Sunil Ambris.
It was the first ball of the 30th over and the New Zealand vs West Indies 2017 series has already started to show signs of a one-sided fixture, but in what was supposed to be the best day of Sunil Ambris' career, he ended up recording the worst debut in Test Cricket History.
No, it was neither a duck nor he got run out on the first ball he faced but as hilarious and embarrassing it may sound, Sunil Ambris become the first ever cricketer to get out Hit Wicket for a duck on his Test debut.
Although Ambris was successful in turning the ball towards fine leg, he tripped backward and his leg hit the stumps, making him the first cricketer in the history of Test cricket to go for a duck on the first ball of his debut innings.
Only nine other players in the history of Cricket have fallen for a duck via hit-wicket with former Australian skipper Steve Waugh being the last one, before Ambris' humiliating debut, in 2003 against India.
In response to West Indies 134, New Zealand has held their wall strong with a score of 85/2 and Jeet Raval (29) along with Ross Taylor (12), being on the crease.