She's to Australia what Sachin Tendulkar will always be for Indian Cricket Team, or for that matter, what Brian Lara and Mithali Raj will be for the West Indies and Indian Women's Cricket side, respectively. Her opponents don't just respect her; they wish to have someone like her on their side. Her teammates swear by her. No soothsayer anywhere can prophesize about another cricketer quite in the same league as her. To a game always willing to serve examples of perfection, Ellyse Perry exemplifies the notion thanks to her outstanding talent.
Australia, it must be said, are fortunate to have someone like her among their ranks, not their opponents though, who've often had to bear the brunt of the big hits and the carry of her rancorous deliveries. In an age where the game is often struggling to find the 'right' role model there being no dearth of talents, Ellyse Perry is someone who hardly has an off day in the office.
It is one thing to play cricket for a decade but something quite other to dominate the headlines over all these years. And as the exquisite, 'once-in-a-lifetime' cricketer picks yet another Belinda Clark Award, this time for 2020, there's hardly a surprise that it is Australia's finest talent that's etched her name against the prized possession.
Following an outstanding 12-month campaign, where there were some special performances against the likes of England (one of Australia's closest rivals), India, and Sri Lanka, Ellyse Perry has once again proven her mighty worth and been rewarded for her talent.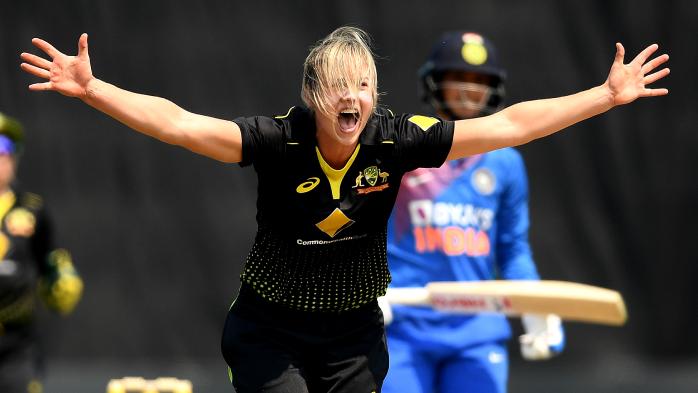 One of the stary highlights of the Australian Cricket Awards, that celebrated and coronated some of the leading lights from both men's and women's game, Ellyse Perry picked up her third Belinda Clark Award, having been a recipient previously in the 2016 and 2018 award functions.
But apart from Perry, the other shining lights of the felicitations were talents from the Domestic and National side. While Molly Strano picked up the best Domestic Player for 2020, one among Perry's teammates and close friends- Alyssa Healy- was recognized as the T20 player of the year 2020.
Healy, it must be reminded, had a special year in 2019, wherein she notched up the highest-individual T20 score (ever) in the history of women's T20 internationals, firing up an unbeaten 148 against the visiting Sri Lankans. It was a feat so special that it took Australia's keeping-batswoman past the captain Meg Lanning's highest-T20 score, also scored the same year, although against England.
Fox Sports, among the nation's most respected sport's outlets, directed lavish praise at Ellyse Perry as they shared the following: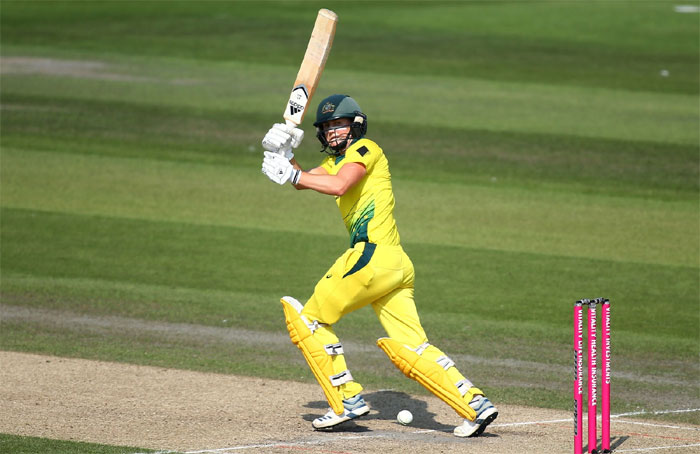 Perry's Ashes campaign started with a century against England at Taunton, before claiming 11 wickets across the three ODIs. The fast bowler's haul of 7-22 at Canterbury was the best one-day figures by an Australian women's player.
In the West Indies, Perry continued her fine form with 3-17 in the opening match and a century in Antigua.
That being told, it is also important to note that Ellyse Perry notched up 161 votes on her way to toplining the Belinda Clark list, managing 8 more votes than teammate Healy's 153, and 74 more than her spinning teammate Jess Joassen's 87.
Also Read- As Series Whitewash Looms, Key Players On Both Sides- NZW v SAW
Furthermore, in what hardly came as a surprise knowing Perry's penchant toward topping multiple formats, including both ODIs and T20s, the right-arm medium pacer was also adjudged second on the ODI Player Of The Year List, wherein she managed 33 votes, just 6 behind Healy's 39.