Cricket can be a funny game. In fact, it can be ridiculous on some days. Such as April 17, 2018, a day where both embattled captains from respective dugouts of Royal Challengers Bangalore and Mumbai Indians struck unbeaten 90s, both defining innings in the context of the match- which the hosts at Wankhede won comfortably by 46 runs. While that is a funny irony even if at the back a near similarity between two strikingly beautiful timers of the ball- Rohit Sharma and Virat Kohli- the former won the contest.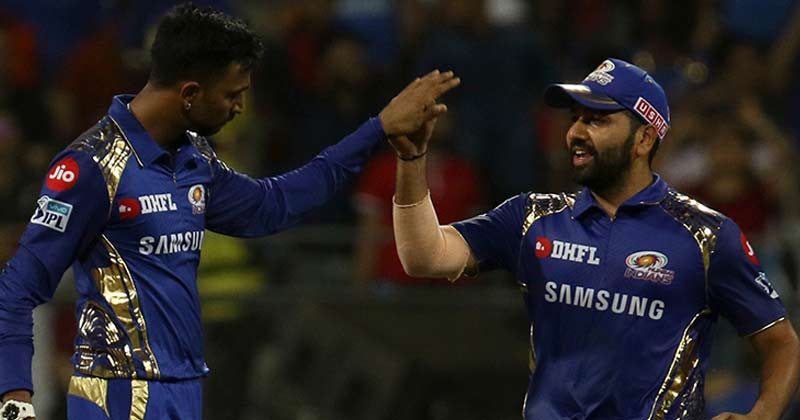 Here's the ridiculousness. On some days an AB De Villiers manages the same score as an Umesh Yadav. With both scoring 1 as much of Virat's RCB's middle and lower middle order plummeted without a fight, the challengers were left devoid of a royal effort at Mumbai Indians' den. But much to the delight of their fans, the Mumbai Indians- even now placed at par with RCB, both having lost 3 games with 1 win- finally opened the account. As much of their eventual 213 piling of runs brought together something special from a relatively unknown West Indian commodity in Evin Lewis, with Rohit producing a captain's knock, much to the chagrin of Kohli, it could be asked if Mumbai Indians always looked set for a comfortable triumph?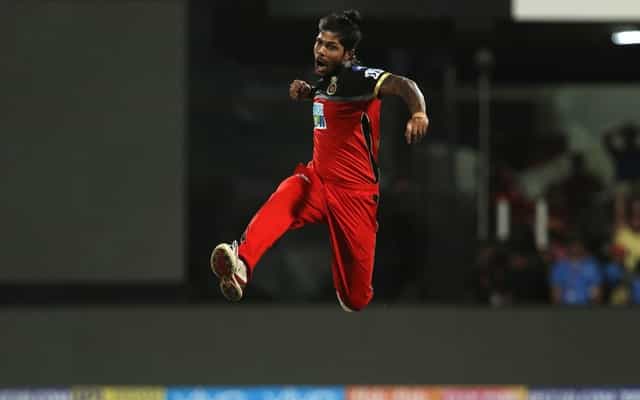 How often or regularly do you see two batsmen getting out for ducks on back-to-back deliveries that too in the opening over of a contest with their side still managing an uphill climb in scoring 213? There are certain things that only a Mumbai Indians can do. And as they so ably did with Rohit and Lewis bringing back their side from the brink of possible despair in a 10-over stand as none other than Umesh Yadav from the RCB managed to challenge the Mumbai Indians.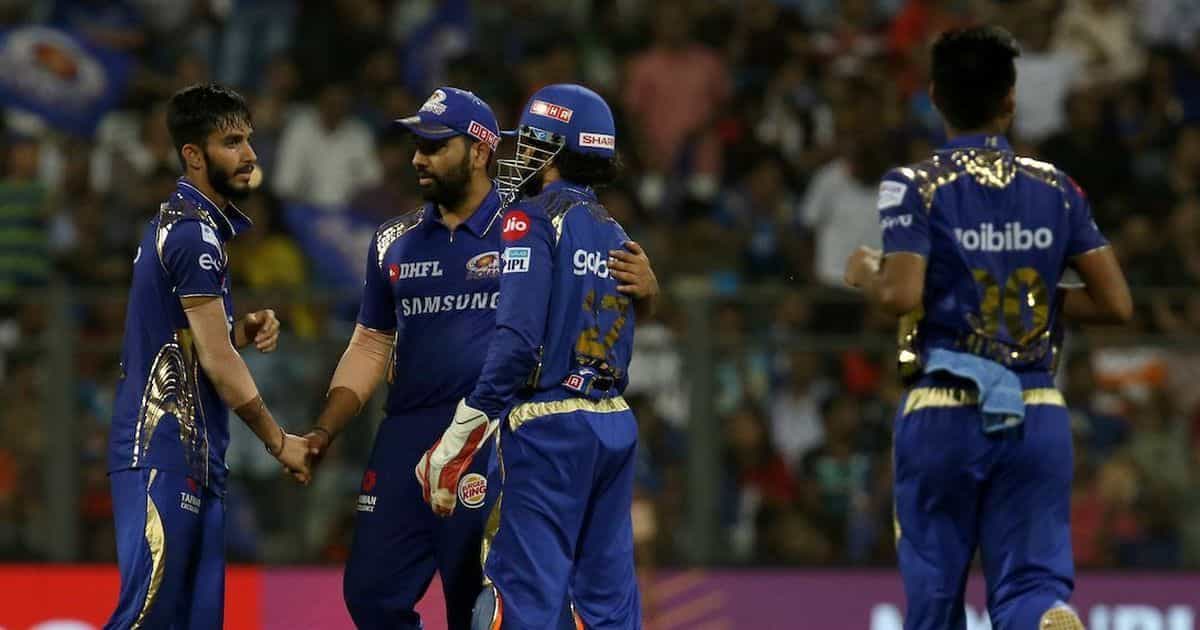 In striking 10 of the 13 sixes that Mumbai Indians managed in a game where at one stage it looked that even a 150 could be a promising and surprising total, Lewis brought up his first of the many IPL fifties, justifying his 2018 selection and captain Rohit decimated an RCB attack that thwarted the likes of the experienced Chahal, the charismatic but ultimately rustic Corey Anderson and, Mohammed Siraj. From being naught for 2 down, the way Mumbai propelled their ship could be likened to a titanic effort that eventually didn't result into the ship being sunk. Somewhere, they'd like to thank an absolutely crass display of bowling by frontline seamers- Anderson and Woakes- who neither could abstain from bowling consistently fuller, nor applied any foxy tactics just so to try and put a check on Rohit's devastation. When 65 are collected from the final 5, you know, you are up against a demon that's wanting to grow big in size.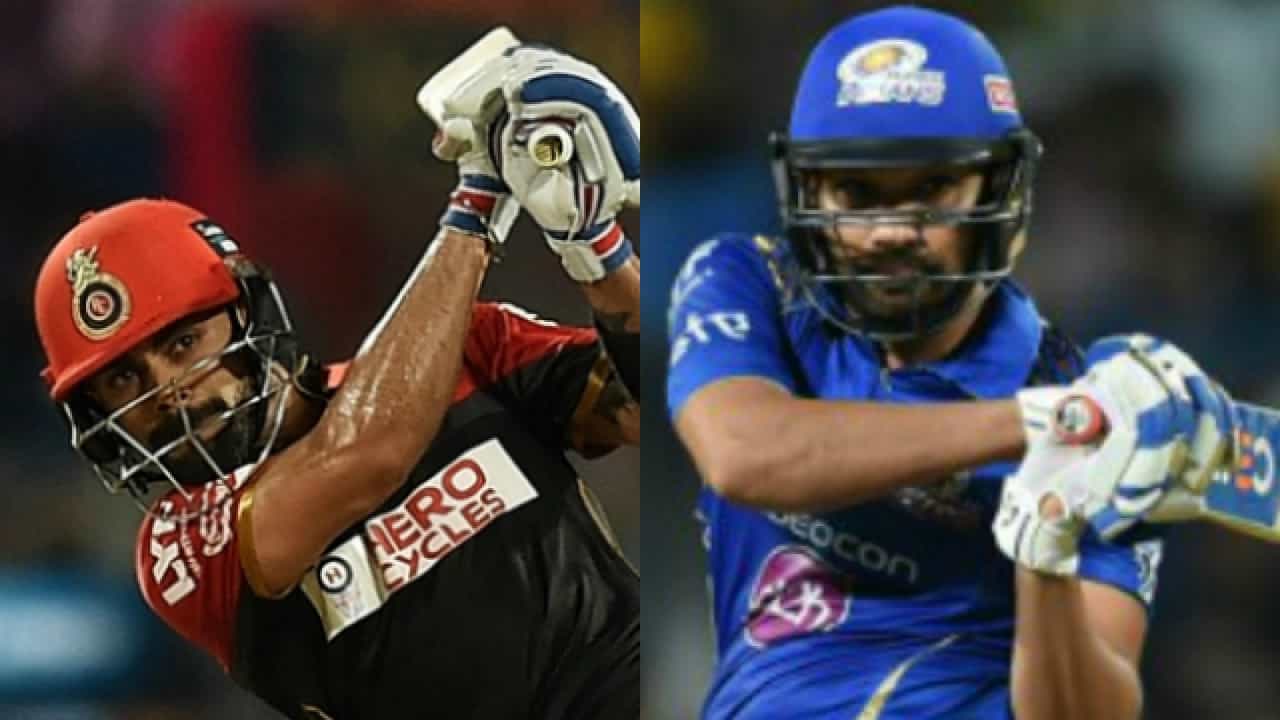 In so doing, what definitely sunk and perhaps to Kohli's heartbreak was how low-key did Bangalore appear in their attempt at chasing down a total that was a bit of a both- not impossible to chase since sides like Chennai and even DD have managed to reach similar compilations or somewhere in the proximity and at the same time- not a cakewalk. Thankfully Virat did the right thing in promoting himself up the order as eventually 92 of his team's 167 runs flew from his furious blade that assisted batsmen and where it didn't seam as if a big partnership or 2 wouldn't take the chasers home. In striking his 2nd IPL 2018 fifty, Kohli kept piling the runs and Mumbai Indians' huge asking rate in check even as at the other end he kept losing partners quicker than an indecisive shopper changes preferences during a supermarket sale on a fashion label.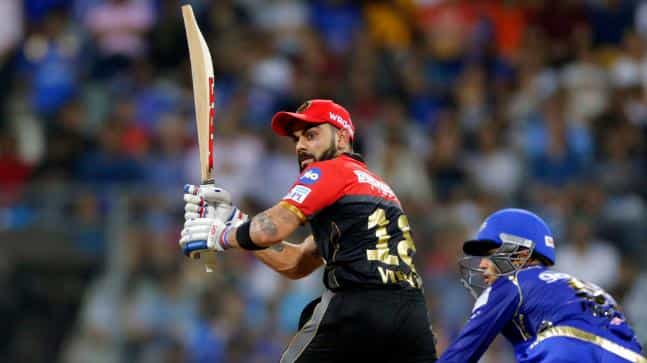 Unable to decide what to do and where to go for seeking respite from a listless fall of wickets, Kohli took it upon himself to do a Rohit-repeat and came down the track to the likes of Markande, attacked Krunal Pandya and fell heavy on Mustafizur Rahman, who went wicketless for nearly 4-an over. In the final stages, knowing well that the asking rate was somewhere closer to 19-20 an over, Wankhede witnessed some bludgeoning strikes that could only do as much as reducing the margin of loss by 46 runs as RCB wondered what might've happened as their only saving grace- Virat Kohli- hadn't scored for the team as a whole?