What possibly could have MS Dhoni done or done differently in his 44-ball-79 in preventing Chennai Super Kings' heartbreak at Mohali? He laced huge sixes. He tried to make most of the final five overs in his side's share of run-chase. He stepped down the ground and his dancing fireworks sent a forever fiery Mohali crowd into a tizzy.
He batted with an astonishingly pleasant strike rate of 179. And lest it be forgotten, Mahi was even magnanimous in defeat voicing appreciation for his beaters in the match presentation, "They bowled really well and stuck to a plan."  Still, when you read that CSK were outdone by a painfully dainty margin of 4, how do you think it would make the captain feel? Forget the heartbroken fans for a while.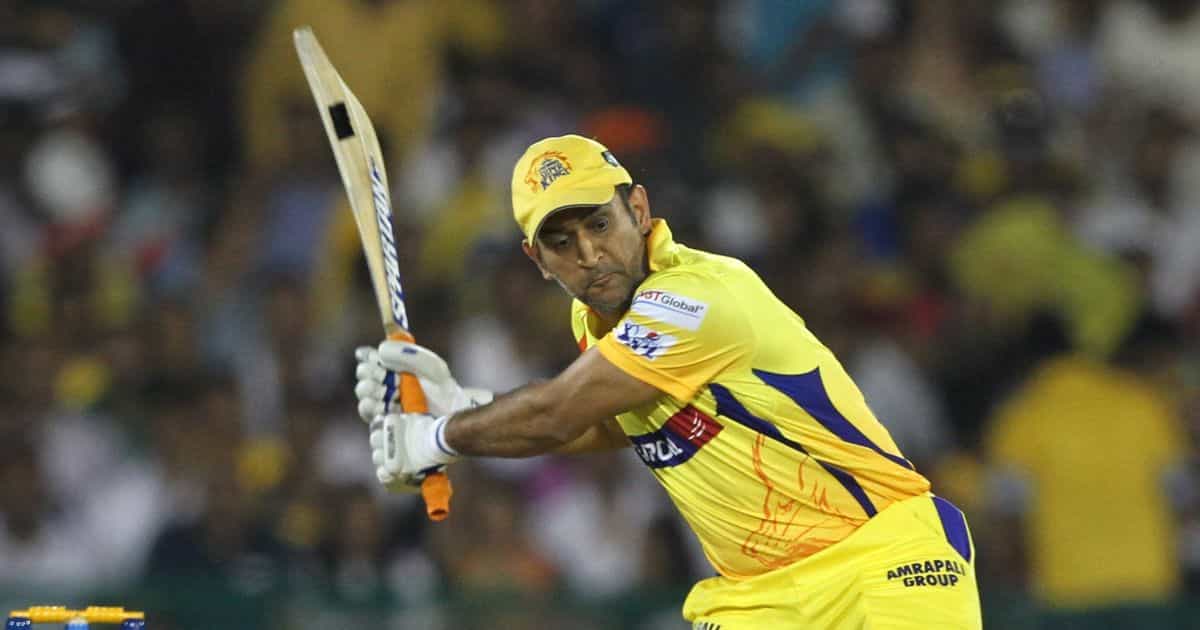 But perhaps nothing would hurt MS Dhoni as much as the sight of finding himself alone in the end as much of a powerful strikingly capable Chennai Super Kings line-up evaded itself from the construction of a meaningful score. No other than Rayudu, in a promising 49 was able to offer a fighting resistance to a contest that according to many, including Nasir Hussein himself could've floated Chennai's way had "Dhoni allowed himself to bat further up the order". And truth be told, when you look at what Chennai were chasing- 198- not an unchasable score with the likes of mayhem-makers like Watson, Jadeja, Bravo and not an easy total either- you can't help but pay a thought to Hussein's suggestion.
Even if it comes as a later afterthought, well after Punjab's mighty impressive drubbing of arguably the most dangerous side in IPL 2018 alongside Sunrisers Hyderabad. But to state facts and truthful of Chennai's unsuccessful pillaging of their opponents, you would have to give credit to Ravichandran Ashwin for various reasons. Not only does the ace off spinner seem to be leading his troops as if he were an established leader in charge of a commanding force, he's been chipping away with valuable contributions that somehow uncharacteristically for the man lay in the realm of ignorance.
At one stage when Rayudu- who managed 49 off 35 including 5 fours and 1 six- was going strong, with Dhoni stably converting a brisk start into the possibility of a beefy score, who would've thought that Ashwin, not the most agile fielder would result in a nervy run out? In could be said that in sending a dangerous and quite an AB De Villiers like Sam Billings back for just 9, not only did the Punjab captain deliver a home run for his team, rather he flushed out the possibility of a great fire that may have easily put Punjab on the backfoot.
Doubters who may not be able to see Punjab's pace bowling predicament may well be reminded of just how Barinder Sran and Mohit Sharma fared in the Mohali triumph. Perhaps, a win earned at the back of some fiery big hitting early in the game and some clever containing of a late surge by Dhoni. As Ravichandran Ashwin, you may have had your heart in the mouth with someone like MS Dhoni- famously adorned as the best finisher in the game- going steady with the pace duo's having conceded 37 and 47, respectively from their 4 overs. But perhaps, what accounted to Punjab's deserving win in the end may have also stemmed from a tactical error by none other than CSK captain MS Dhoni himself, who, for reasons best known to himself sent Jadeja up, over an in-form Dwayne Bravo.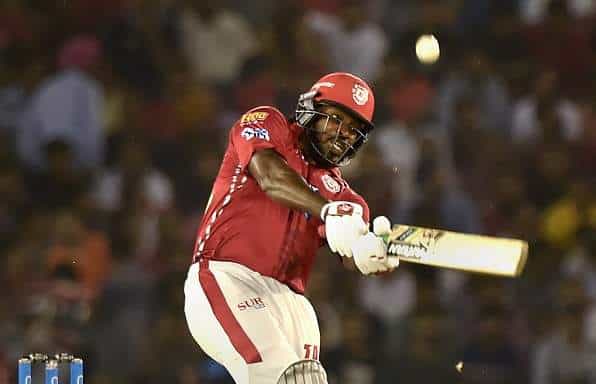 Just why would you do that to a batsman who set the IPL 2018 on fire is a question that can give the game's best thinkers a run for their money. Can it not? But all said, Kings XI's memorable triumph in front of a charged up Punjab assortment of lovers of mighty hits and fans of an aggressive brand of cricket may not have asked for anything better with Gayle delivering the goods from the very first chance he was offered. Even if that came in the third game of the new IPL season. When you see someone like the experienced Harbhajan being clubbed for nearly 12 an over with the 38-year-old plucking effortless sixes, you ought to feel delighted.
But if you were a Chennai fan, you were immediately pleased as in overcoming the 'Gayle-storm' Shane Watson- perhaps in real plush all-round form- sent the left hander with a peach of a delivery compelling the batsman to fiddle with the one going well toward the legs. The looming threat of Rahul and Gayle's demonic destruction were short-lived as the 31 run stand would come to an end thanks to Harbhajan scuttling a wicket off a full toss, which on three days out of four would've been deposited by Rahul into the stands.
Agarwal and Nair blazed tiny fireworks in impressive cameos that spiked the score to 198 which at one stage, given Rahul's sublime touch; Punjab being 96 in 8- seemed certain to reach in the nearabouts of 220. But in all, Chennai should take heart from their ability to curtail a mighty Punjab assault that could eventually be reduced if not overturned as Dhoni bludgeoned one of the most beautiful albeit valiant knocks. This sets both teams on course of some meditation. Chennai may want to debate whether Dhoni should promote himself and Bravo up the order and Punjab would be wanting to understand if playing Gayle more frequently would aid their chances.