For all MS Dhoni has achieved and done for Indian Cricket, he has to be one of the greatest to feature in Men In Blue. At 36, he is still as quick behind the stumps and unpredictable with the bat, however, while Dhoni has been able to maintain his fitness level rather well, the same cannot be said about his prowess in the middle order.
On the other hand, the fact that MS Dhoni's inputs have guided Virat Kohli to several victories cannot be ignored, as well. Be it his DRS acumen or his ideas for the bowling attack, he still remains a force to reckon with when it comes to on-field strategies.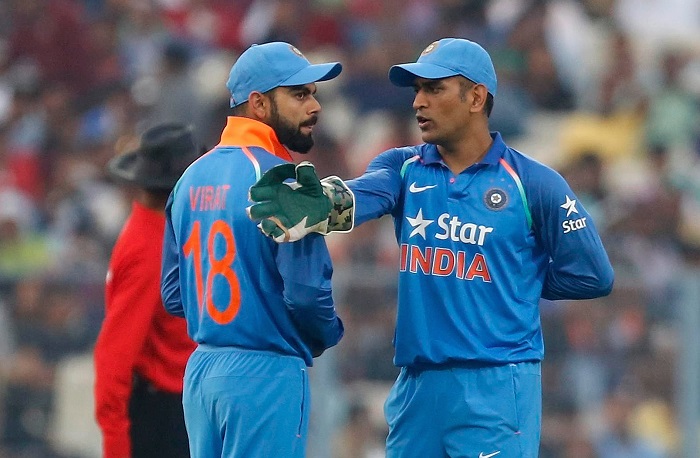 But the question still remains over his form with the bat? Since MS Dhoni gave up the captaincy earlier this year, he has an average of over 64 in ODIs having scored 386 runs in 13 matches and an overall average of 65 in 2017, scoring 781 runs in 27 ODIs. As far as the calendar year is concerned, he has scored six half-centuries and a solitary ton – the 134-run stand against England in January.
As for the India vs Sri Lanka 2017 2nd ODI, it is a do-or-die situation for the hosts but MS Dhoni fans are in for multiple celebrations as the former skipper is on the verge of achieving two new class defining feats. First, this will be his 311th ODI, which will take MS Dhoni at level with Sourav Ganguly for playing the 4th highest number of ODIs by an Indian. Only, Sachin Tendulkar, Rahul Dravid and Mohammad Azharuddin have played more.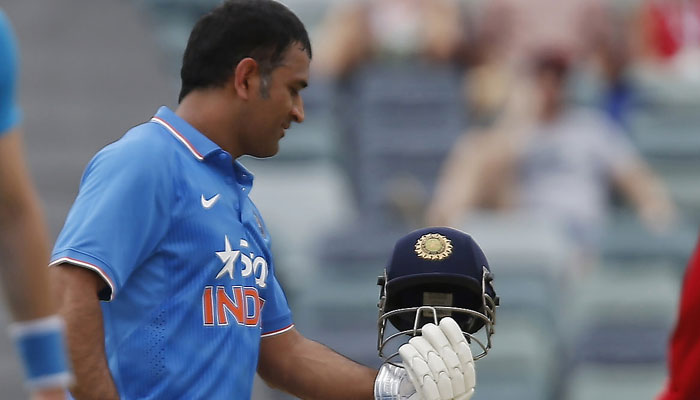 Secondly, the wicketkeeper-batsman is just 109 runs away from the 10000-run mark in ODIs and he will become the fourth Indian batsman, after Sachin, Ganguly, and Dravid to do so. Considering that all these veterans batted in the upper order, MS Dhoni's tally does deserve even more weight.
The numbers are still outstanding however, they don't present the full picture here.
MS Dhoni has been the biggest finisher for India in limited-overs cricket in the last one decade or so but his prowess has witnessed a decline in the last couple of years. In his prime, the two-time World Cup winner used to take matches right until the very end just before launching an all-out attack but he hasn't been able to do the same, off late.
Yes, his presence on the field is a big advantage for India but this is not the MS Dhoni that took his team to the 2007 T20 World Cup title, 2011 World Cup victory, and the 2013 Champions Trophy silverware.
That said, can his experience be counted as the only formidable weapon for team India for the 2019 World Cup? While the answer to this question seems subjective, after seeing that quick DRS call for Jasprit Bumrah's wicket in the Ist ODI against Sri Lanka, it does seem so.
However, what's better than seeing what the veterans of the game think about the same? In a recent interview, the likes of VVS Laxman, Sourav Ganguly, and Harbhajan Singh gave their opinions on the never-ending debate, MS Dhoni In World Cup 2019.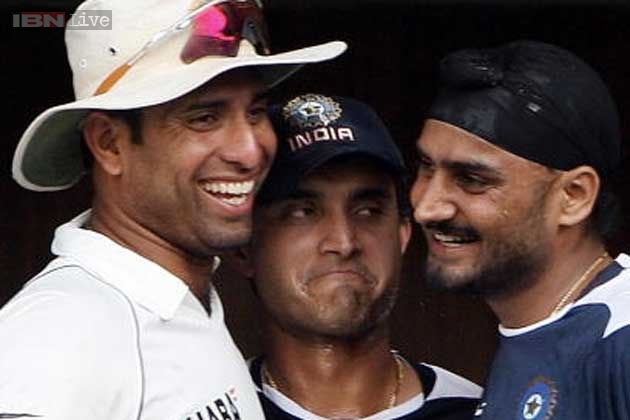 Harbhajan Singh
"World Cup is far off. One year is a lot of time and in Indian cricket, we can expect a lot of changes every day. Who will be in his best form that time? Only time will tell. Experience is there but form matters. MS Dhoni is a big player but 2019 World Cup is far off and he has to keep performing to be a part of the playing 11."
Sourav Ganguly
"2019 is far off, and like Bhajji said, Dhoni has to keep scoring runs. The overall performances will definitely shape the final Indian team for the 2019 World Cup."
VVS Laxman
"I don't think Virat Kohli is protecting Dhoni. He's above all that and the former captain has a very important role to play for the 2019 World Cup. Kohli is handling Dhoni very well by giving him chances…much like Sourav handled Sachin Tendulkar when he resigned from captaincy."
The one thing that echoed in all these opinions was consistent performance.
But when it comes to the current talent pool, despite several youngsters knocking on the Team India door, MS Dhoni continues to stand out with some of the rarest qualities that he brings to the table.
From his on-field awareness to playing as per the demands, there is no denying that the fact that the 36-year-old adds value to this Indian side. Moreover, it is hard to think of any other cricketer in his place who would have reviewed a leg before decision with such confidence and urgency.
That said, there is also no other player in India's talent pool, especially in the middle order, who can control the tempo of a game with the bat like MS Dhoni does in a crisis situation.
However, results matter and the best finisher has to make the most of the opportunities given to him and once he starts winning matches for India, no one can question his presence in the squad.
What are your views on the debate, 'MS Dhoni In World Cup 2019'? Can India afford to play without the former captain?
Share your thoughts in the comment section below.