MS Dhoni, one of India's heavy hitters, might have to change his bat from 1st October and will have to rethink all the strategies before mutilating the best bowlers in the business. The likes of David Warner, Chris Gayle and Kieron Pollard will have to follow suit.
According to new guidelines issued by Marylebone Cricket Club (MCC) in March this year, the thick edges of bats that are loaded with hard wood towards the bottom, will now be limited to 40mm, meaning all the big hitters who use heavy bats will have to tweak their tool of the trade. Apart from the 40mm edges, bats will also be limited to 108mm in width and 67mm in depth.
From Australia's David Warner to the West Indies' Chris Gayle and Pollard, they have been using bats with 50mm edges that help them bash bowlers to all sides of the park, especially in the shorter formats. Among the top Indian batsmen, MS Dhoni is the big hitter who uses a bat with a 45mm edge.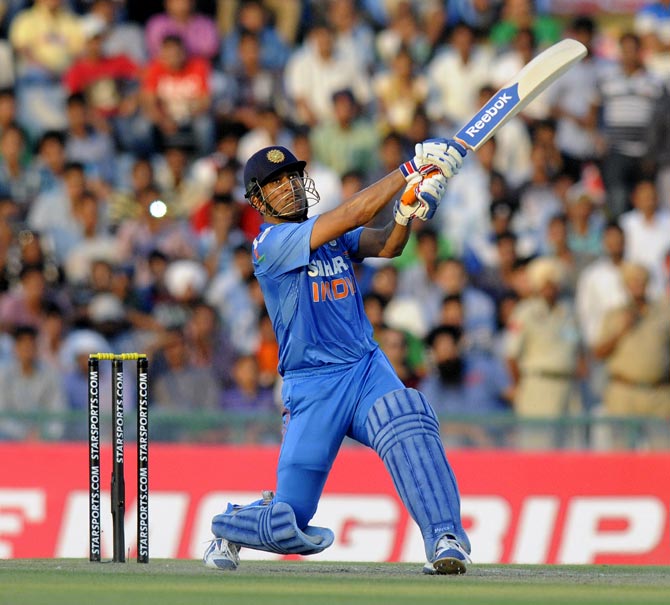 Meanwhile, Kieron Pollard has already changed his bats during the Indian Premier League, saying that it "made no sense" to wait till October. However, MS Dhoni has been using the same bat for quite some time now and considering his current performance and struggles with his own blade, a sudden change could cost him his place in the Indian squad.
Recent reports, on the other hand, have suggested that MS Dhoni has started figuring out new strategies and is practicing in the nets with a light bat in order to continue his ball-bashing momentum.
India's skipper Virat Kohli's bat, on the other hand, adheres to the new specifications and South Africa's AB de Villiers, Australia's Steven Smith as well as England's Joe Root have been using bats with less than 40mm thick edges and won't need to change either their gear or strategies.
Apart from Virat Kohli, almost every other Indian cricketer, barring MS Dhoni, also uses bats within the 40mm edge stipulation as KL Rahul, Cheteshwar Pujara, Shikhar Dhawan and Rishabh Pant have bat specifications similar to that of Kohli's.
The T20 format has been a huge success worldwide but the demands of hitting monstrous sixes forced many crickets to opt for heavy bats with long sweet spots and more mass as well as wood at the bottom of the blade. Moreover, the psyche of batsmen has undergone some astonishing transformations, with ridiculous self-belief came a conviction that no score is impossible and all this is an accurate reflection of the slam-bang cricket that dominates the game today. An attempt to restore the balance between bat and ball was needed and perhaps, this decision is a step towards achieving it.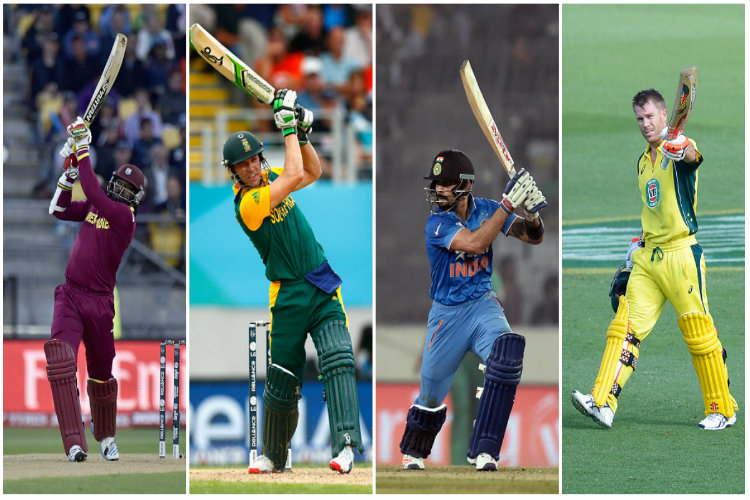 As for the players, middle-order batsmen usually opt for bats with thick edges as it helps them in hitting monstrous sixes which in turn enhance their market value. But with these new changes, the likes of MS Dhoni, Warner and Gayle will have to change their strategies from power-hitting to clean hitting.
P.S The sight of MS Dhoni stopping the game and swinging two bats in the 44th over might soon become a thing of the past.