What should we be calling them? Chennai Super Kings or Chennai Super 'Comeback' Kings?
You can win any IPL game but in the current scheme of things to restrict a side like SRH tantamounts to something incredible in itself. And thereafter, to collect the needed runs against what's been called, time and again, IPL 2018's best bowling side- is a feat in itself.
If there was a team that could've done that, it had to be CSK under MS Dhoni. A team that's clearly fan's favourite by sheer weight of numbers and featuring among the best all-round stars of the competition including Watson, Bravo and, Jadeja.
Not that it was a must-win game for either of the sides, but a contest that both sides would've wanted to win in a surge to directly qualify for the finals of the IPL 2018- Dhoni, you had to say made an incredible choice to bowl first upon winning the toss.
The classic old saying is that winning the toss is always a good precedent, isn't it? And Dhoni's first win, even if a marginal one at that was by winning a good toss which you had to say Kane Williamson might have dreaded for, given the slow nature of the Wankhede pitch, batting first might have been the last thing on SRH captain's mind. We had already seen the low scoring turnout at the same Wankhede pitch a few hours earlier when an incredible women's IPL contest presented a mere 240 runs off 40 overs, batswomen struggling to collect runs on a slow surface where the ball didn't come that easily on to the bat.
If it could be said, concerning that the contest involved MS Dhoni's CSK, how could even a low-scoring contest have gone dull?  
So we know that it was Faf Du Plessis whose brilliant unbeaten fifty took CSK home in an inning that was as good as any you'd see but there was something that stood apart from Faf's thrilling outcome.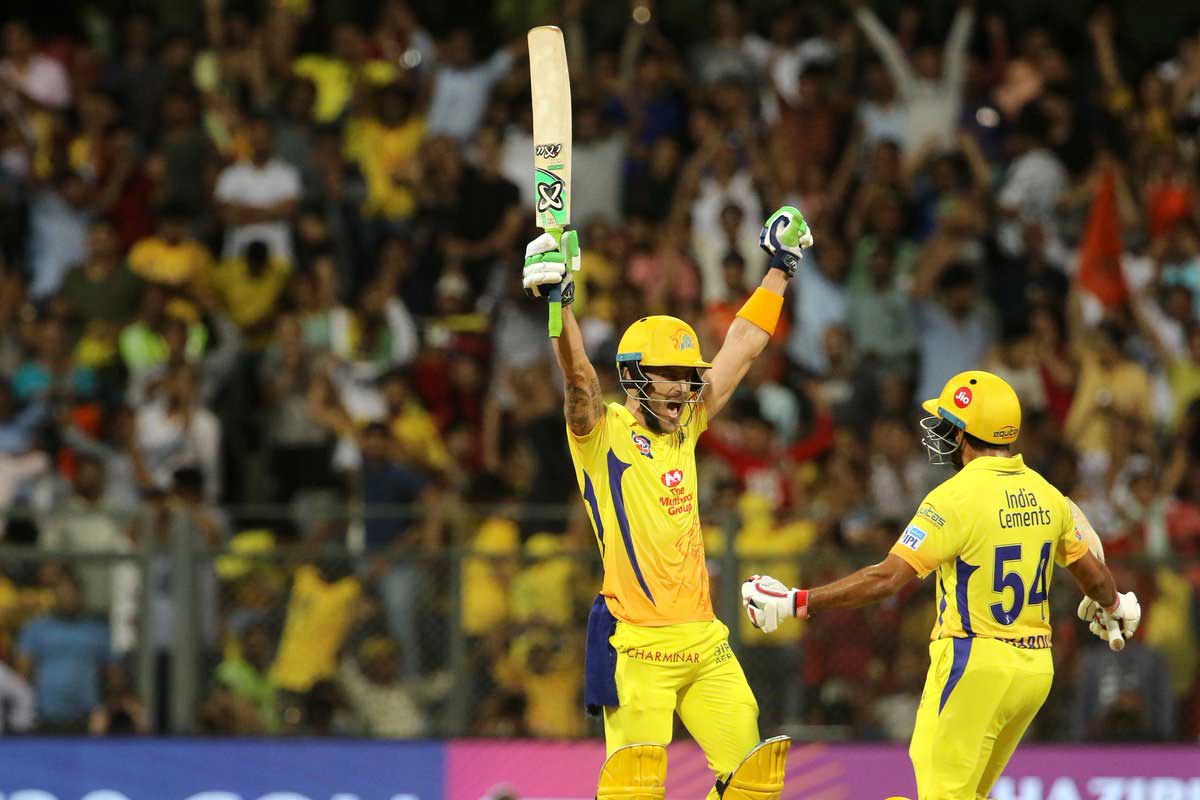 It's got to be asked, just how many thought that MS Dhoni was going to orchestrate the brilliant move to promote middle-order specialist Faf Du Plessis open the innings alongside Watson? Given the rich vein of form that Rayudu has been in, of late, did anyone see a change in the opening guard coming?
Surely, none would've seen the fairytale outcome given that Faf and Watson didn't exactly enjoy a stormy partnership at the very top of the order in earlier contests, isn't it?
Whether that move was maverick or truly one of a kind in wile surprises, it paid off well and MS Dhoni's is got to be credited with having vested faith in South African captain's abilities. He stood out there with his head held high and Faf was a true instance of grace under pressure with CSK having their backs against the wall.
The other thing, even if it may not be regarded too mightily in its inception would the move to not persist with Harbhajan Singh, despite all that useful spin experience
If you thought about as to why Harbhajan Singh may not have been persisted with, then clearly the off-spinners last three back-to-back games may give an idea. Not always that someone of the experience and confidence is accustomed to experiencing a wicket-less run but in his last three games, before entering the vital contest against SRH, Harbhajan went wicketless versus King's XI, Daredevils and SRH, previously.
Under such circumstances to have let Harbhajan be and allowing him an off day with the ball and looking elsewhere was quintessential MS Dhoni. In fact, why, it must be asked, should an under pressure bowler be persisted with in an event where taking quick wickets and making early inroads in a contest is of vital importance. While the likes of Shardul Thakur and Deepak Chahar had an off day with the bowl, thankfully Dhoni's faith in old guard Jadeja and Bravo didn't disappoint one bit. To add to SRH's suffering with the bat, Lungi Ngidi was back to his best, yet again.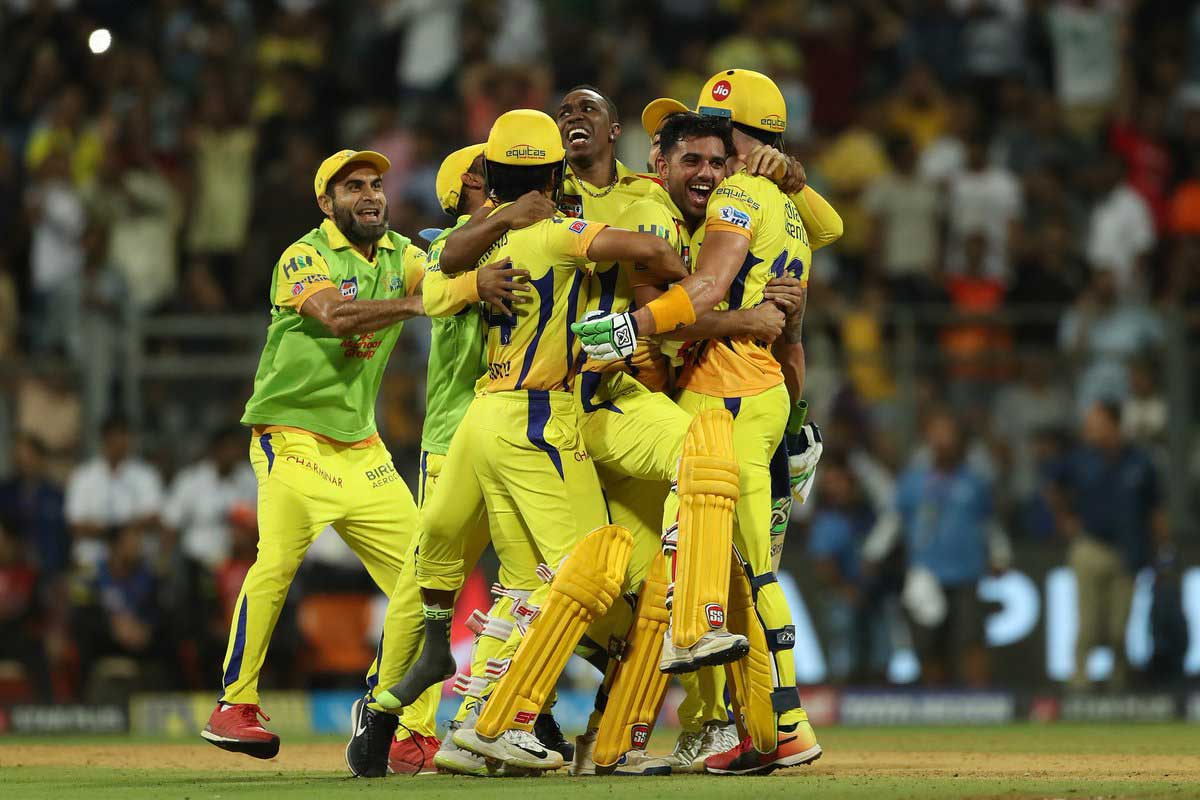 A great reader of the game and renowned for tactical brilliance.
That's the only best way to describe MS Dhoni. And now that the CSK have made it to the finals of the closely-followed IPL 2018, they will be waiting closely to observe any possible pitfalls the rest of the teams commit so that they can be tasked accordingly.