It is not a hidden fact that MS Dhoni is one of the calmest individuals on the field and irrespective of how tense the atmosphere is or how much pressure the whole team is in, we rarely see him yelling at his teammates, unlike many of the former Indian skippers.
But what if there is another side to the story and what if he has lost his cool on several occasions that his fans didn't know about?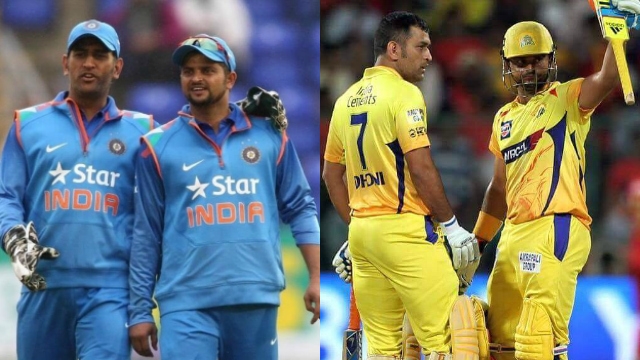 During an interview with Gaurav Chopra in the web series 'Breakfast With Champions', Suresh Raina, one of MS Dhoni's closest team member, both in International cricket and the IPL franchise Chennai Super Kings, revealed that the former skipper does get angry but when cameras are not around.
This is what Suresh Raina said,
"He doesn't wear goggles and it becomes very difficult to predict what he is doing as his eyes will remain the same and others feel like telling him that 'show some emotion'. But MS Dhoni gets angry a lot of times. Fans can't see it on the camera but as soon as there is a TV break, he will say 'sudhar ja tu' Get your act together).
While fans and critics alike are yet to solve the mystery of MS Dhoni's calm demeanor which continues to bamboozle everyone, this statement itself has proved that the two-time World Cup-winning captain is only human.
That said, MS Dhoni was quick to justify this light-hearted allegation by Suresh Raina as during his visit to Kunzar area of Baramulla District in Jammu & Kashmir where he was the chief guest for Chinar Cricket Premier League, he said,
"There are many zones in the middle of a match where you enjoy and make fun. Once I am on the ground, I never joke around (ahem), but inside the dressing room, I tend to enjoy a lot. So, in short, I conduct myself according to how I think that I should conduct myself in different areas."
Only MS Dhoni could have come up with such a 'Buddha-like' answer and even if it would have been a series allegations, the words would have put the whole debate to an end.
While MSD is one of the most coveted and celebrated cricketers in India, when he visited Baramulla District for the cricket league organised by Indian Army in North Kashmir, the crowd went on sounding pro-Afridi slogans including 'Boom Boom Afridi' but justifying his cool demeanour once again, MS Dhoni still stayed for the whole event and even interacted with the media.
https://www.youtube.com/watch?time_continue=204&v=X5LB1lloVLE
During the media interactions, he was asked about whether India should resume playing cricket with India, MS Dhoni said,
"When we talk about cricket, it is a sport in most people's opinion, but when it comes to India vs Pakistan series, it is definitely much more than that. It is also a diplomatic as well as political decision. Saying that it is just cricket is wrong, as it has an impact on the Indian economy due to the revenue it generates. So, coming to a conclusion on India vs Pakistan series is a big decision and it should be left to the government."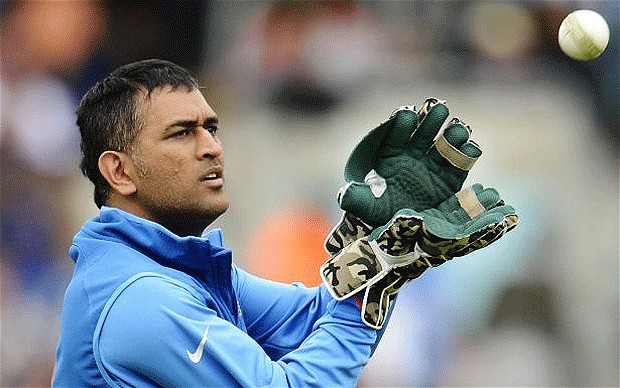 MS Dhoni is on a break from cricket as Virat Kohli & Co. are engaged in a 3-match Test series against Sri Lanka. While Virat Kohli's double-ton and centuries from Rohit Sharma Cheteshwar Pujara and Murali Vijay helped India take a 1-0 lead in the series after winning the match by an innings and 239 runs, for MS Dhoni fans, the former-skipper will be back in action from 10th December when India will take on the visitors for the limited-overs leg.