The Test jerseys of Indian cricketers shall arrive in the Caribbean, not before the completion of the ODI series. Yet, some talks have gathered steam regarding the two Tests that are all set to see India lock horns with the West Indies, over six months after the men from the Caribbean were routed by Indians in the sub-continent.
It could be said that there's a sentimental value attached to the Test series. Arguably, it could be said the most interesting perspective surrounding the 2-match series in the West Indies is players wearing their jersey numbers for the first time ever in a five-day contest.It'll be a quite a sight, something hitherto less seen in modern Test cricket. But that MS Dhoni isn't participating in the contests, having taken a voluntary break from Team India's duties has got his fans talking. Another point of interest surrounding India vs West Indies Tests concerns itself with MS Dhoni's jersey.
The number on MS Dhoni's jersey, we all know, is 7. But it appears that no other cricketer apart from India's most admired former captain can use MS Dhoni's jersey number.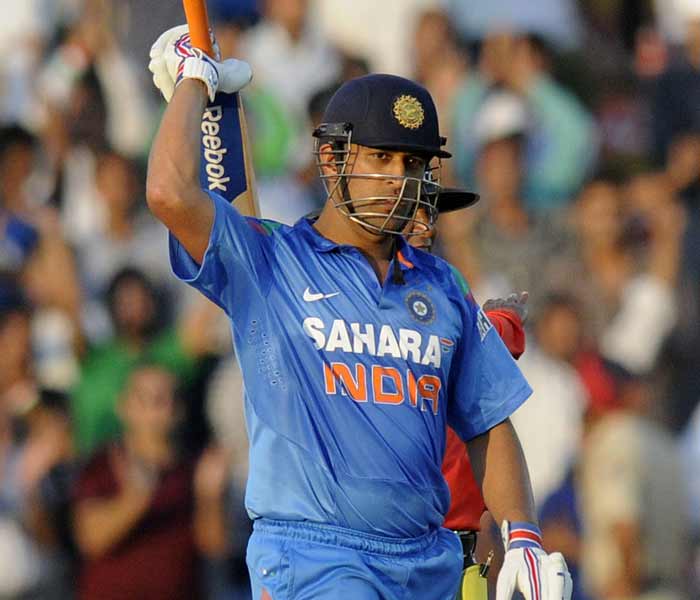 While from an official standpoint, a jersey cannot be retired officially, it appears that the venerable BCCI have decided to abstain anyone from using MS Dhoni's jersey for the simple reason that it instantly endears the legendary cricketer to his beloved fans all around.
Where it stands currently, then there are a lot many jersey numbers that have turned iconic in the context of the Indian cricket team. You are immediately reminded of Rohit Sharma when the number 45 pops up on the screen, the same way 18 reminds us of none other than Virat Kohli, arguably the best batsman around today.
But there's hardly any chance of anyone using MS Dhoni's jersey number in the current series. In fact, here's an interesting episode that happened not too long ago. Recently, a bit of a furore was created when of Shardul Thakur, newly inducted in the national side was given the jersey number 10 in an ODI.
This number, it's apparent most of us would know, belongs to the one and only Sachin Tendulkar. Fans weren't happy to note that a jersey number, truly iconic in proportions, went to a relatively unknown Indian talent who was barely cutting his teeth in international cricketer.
In those same lines, just as how one is reminded even today of Sachin Tendulkar the moment the number 10 springs to mind, one cannot isolate himself from MS Dhoni's jersey number 7.
It is, therefore, highly unlikely that anyone- and let's not forget there'll be quite a few youngsters playing their maiden Test in the Caribbean including Chahar, Pandya, Iyer,- will be awarded MS Dhoni's jersey number.
That told, currently, two sides playing a one-off Test are already sporting their jersey numbers. These are England and Ireland in a memorable Test being currently played at Lord's.