There are things you cannot ignore. There are things you cannot bypass either. But when it comes to personalities, it becomes an even harder thing to do. Mahendra Singh Dhoni is the kind of player who automatically attracts attention wherever he goes. When he is on the playing field, the cameras stay glued to him. Rather to the skies, awaiting the next skier that is punched somewhere into the stands. When he is in a press conference, you desperately await the next hint of a quick-witted expression or if not, then some words of candidness. So recently, when Mahendra Singh Dhoni was invited to Lucknow to hold a talk, within days of the start of the high-profile IPL, it was but obvious that the gathered crowd would measure exponentially in numbers.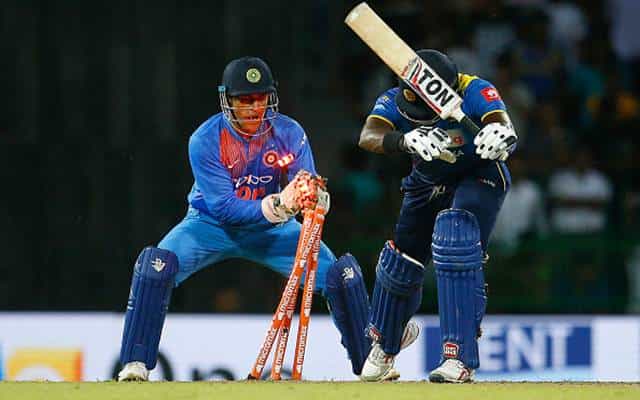 Speaking at a primary school, Mahendra Singh Dhoni took to the stage and shared a few thoughts about his playing days before the national selection came calling. He also shared a few interesting anecdotes about his playing days at Lucknow, a city, he confessed, "I am not unfamiliar with." That said, what ensured Mahi was the top draw in an interesting interaction with the massive numbers of people was the sheer humility and approachability that Dhoni demonstrated to an enthusiastic gathering of crowd for whom, the distances between them and their hero had been blurred, if only for a while.
Dhoni about the cricketing talent present in UP: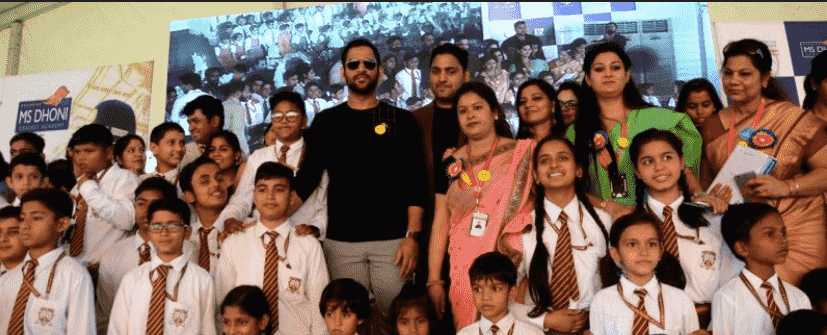 There is hardly a doubt about the sheer talent that is coming from the state. UP has a lot of cricketing talent. There has been some extraordinary talent coming through the state. Even when I used to play in my Under-19 days, there was a lot of talent in the then side that represented UP.
Dhoni on his playing days at Lucknow:
"The city is not new to me. I have played tons of cricket here. A lot of good tournaments were organized here. Moreover, whenever we go and play at Kanpur, we have to necessarily go through Lucknow. I have quite a few professional obligations here so I hope, I can keep coming to Lucknow as frequently as possible in the times to come.
But all that said, as an impassioned Dhoni- emotional, expressive but ever in control of himself- was reminiscing about his beautiful past of having played in Lucknow, out of nowhere a young fan stormed onto the stage and fell at Dhoni's feet. Obviously, it goes without saying the youngster was certainly a die-hard Dhoni fan but the very fact that he smilingly bowed to Dhoni speaks volumes of the fame that Mahendra Singh Dhoni has garnered thanks to years of experience and importantly, years of being a match-winner in a game that unites India like nothing ever does.
Later on, MS hugged the boy, embraced him and wished him well. But apart from that, there were other things that Mahi shared candidly that held him in great stead, particularly because they were coming from the heart and with a sense of earnestness.
Dhoni on the state of cricket in Nepal: (it made for some very surprising albeit wonderful scenes when in the recently concluded ICC World Cup qualifiers, Nepal defeated Papua New Guinea to attain its ODI status, a milestone achievement that few may have been expecting)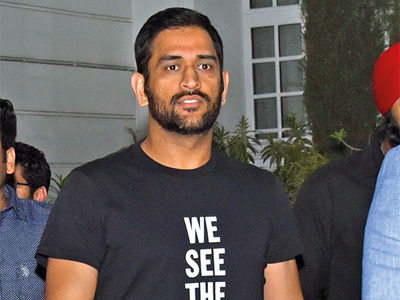 I was fortunate to meet the team once and they were working very hard. I told them to focus and enjoy the game to be on the top. To make cricket a global sport, I believe more and more such teams must come into the fray. It's good to see many other such teams trying to attain the ODI status.
Dhoni on the issue of workload: (If there was the brutally candid statement that topped them all then this was it)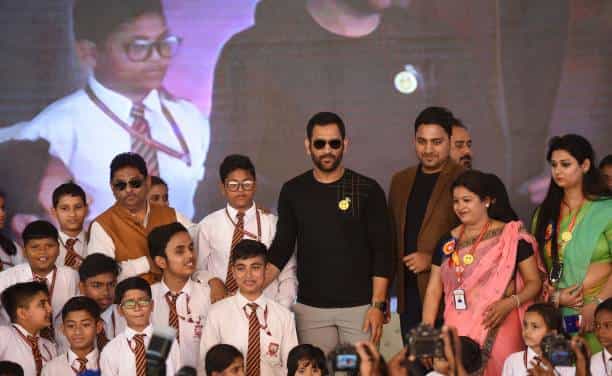 Since I have already retired from Test match cricket, there is no question of workload for me at all.
All that told, what makes for a fitting sight is that how graceful and simple do today's cricketers remain despite having attained skyrocketing fame. In India specifically, Mahendra Singh Dhoni is not merely a name. It is an institution of great cricketing achievements, a bastion that induces hope to those struggling to make it through in the competitive waters of international cricket.
From a fan's perspective, it was quite a pleasant interaction that Mahi had with this supporters and fans and essayed Captain Cool's simplicity, something we've all become fans of.