On the opening night of the IPL 2018 as Dwayne Bravo was firing some scud missiles into the Wankhede stands, even as CSK needed around 10 an over to win, the entire dug-out of the chasing team had their fingers in the mouth. Nail-biting, it could be said, was the main strength of the CSK before the game turned on it's head. Back in the pavilion though, one man was watching the proceedings unbent and unmoved by all that was happening.
Then as a Mustafizur half volley got lost somewhere in the stands- the man finally broke into an earnest smile. It lasted little for a second or two. But you didn't see any jumping in the air in joy. You couldn't spot a single freckle of sweat and all his nails were intact. That was April 7, 2018.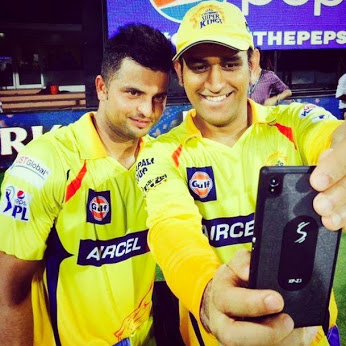 Cut to April 25, 2018 and we're well into the 3rd week of the IPL. As 16 are needed off the final 6, the unmovable batsman sabotages all hopes of a Kohli-powered RCB and sends Corey Anderson around seven rows back into the stands. Still there's no flooding of grin, just a simple polite smile. Had MS Dhoni been an electrical appliance he would have been a refrigerator. How cool is he? Believers in pun and joke writers who make a living out of discerning observances could very certainly anoint MS Dhoni the title of a mercury killer.
What must be his body temperature you wonder? Sub-zero or in the nearabouts?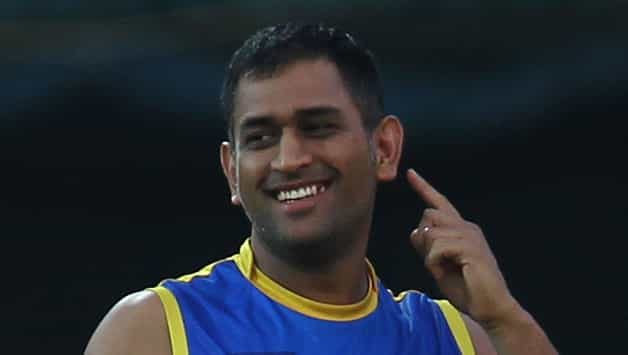 No throwing of the towel on the floor and no tussles whatsoever with his present crop of team players. Not really, a show of emotion, unless urgently warranted to lift his team from a state of despair. And above all- no temperamental outbursts, the kind's we've seen from ageing warriors in a sport that demands alacrity of youth.
Are we seeing a newborn MS Dhoni?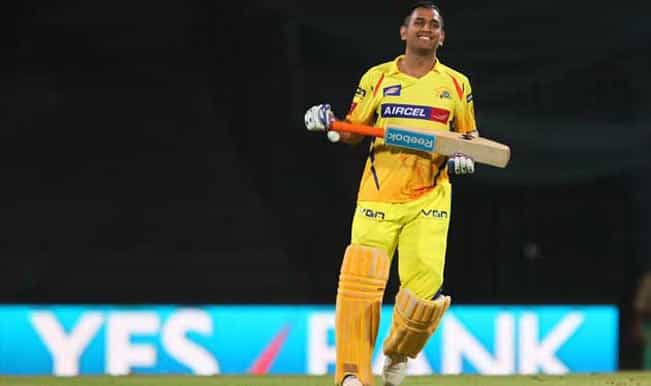 In the aftermath of Dhoni's incredible win against a scorcher of an opening against Mumbai and before the start of the game against RCB- now, given CSK's heartbreaking snubbing of RCB the team being called a cardiac force by T20 lovers- MS Dhoni had already collected a handsome accumulation of decisive knocks.
And truth be told, whether a die hard fan of his or a trenchant critic, you just didn't know which batting effort was better- the unbeaten 79 off 44 against King's XI at Mohali or the unbeaten 25 in the closing stages of CSK's eventual show-stealing 4 run win over the Sunrisers at Hyderabad?
And then came that 70, another unbeaten knock that now seemingly has resurrected his fans' belief in a man who seems Cricket's ageless competitor
When you are able to sculpt meaningful scores in a format that doesn't warrant but rather demands swift accumulation of runs, you know, somewhere you are beyond the noose of critics. A breed that is forever looking to tighten the scruff of criticism around a player who may still have lots to offer.
And given that three of MS Dhoni's last 4 IPL innings have resulted in strike rates in the upper echelons of 170 including 2 fifties resulting in runs been slaughtered at over 200, there's reason to belief "captain cool" has given his critics a newfound task of coming up with something better and strongly compelling in their choruses seeking his retirement.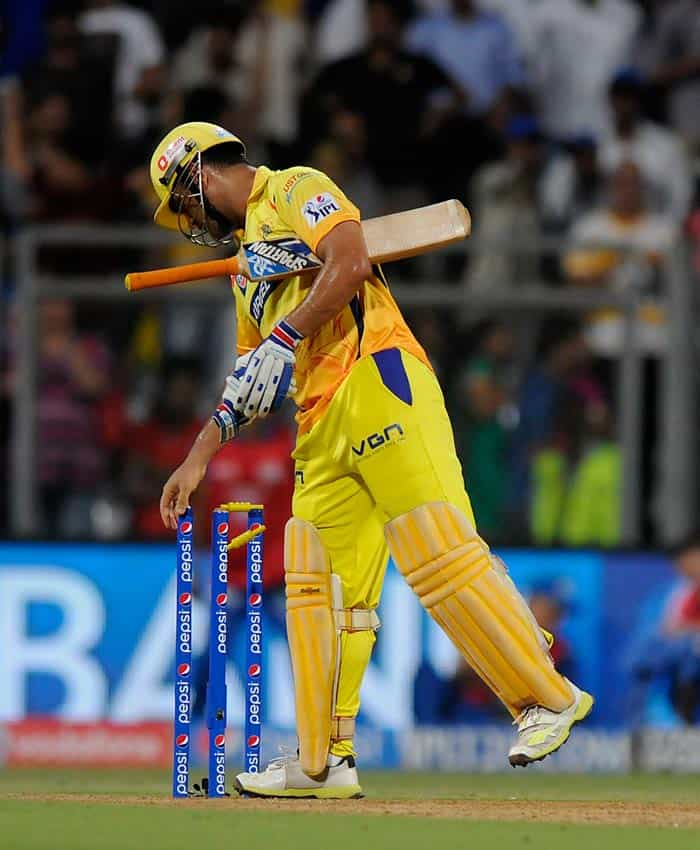 In lighter vein, it could be said that there when Virat and Anushka rhetorics do not dominate headlines apart from the admiration for a young breed of spinners or criticisms of 'flat-batting' decks, then media prefers to ink headlines with the lame subject of Dhoni's retirement, who by virtue of both current form and personal desire is looking to appear in his final World Cup appearance. And why shouldn't he, when at the behest of his mercurial leadership he earned India a crown that was as badly longed for as 'needed' in order to gift Sachin the perfect send-off?
Back to the IPL, with Dhoni's CSK being firmly placed at the top of the charts with the tournament having only just entered it's second league- before the conclusive stages- it ought to be said that Dhoni's blade looks keen to script more frequent destructions. Where he was unperturbed by the prospect of playing spin-heavy names in Mumbai Indians and Sunrisers Hyderabad outfits- having names like Rashid Khan and Krunal Pandya- he showed the front face of the bat to Ashwin and Krishnappa Gowtham facing Punjab and Rajasthan respectively.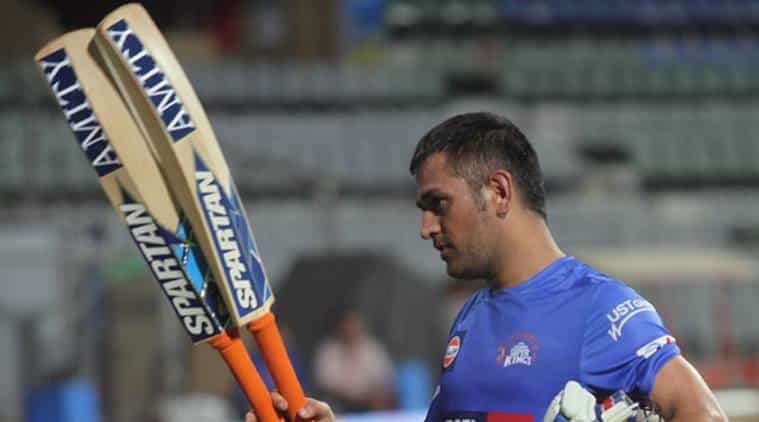 For now, it seems, MS Dhoni is staying true to the blade he whirs in writing savage scripts in games's death stages- Spartan.