India vs Australia 4th ODI has turned out to be one of the best comebacks from the visitors in this series as they have registered a solid total of 334 runs at Chinnaswamy Stadium, Bengaluru. An opening stand of 231 runs for the first wicket by Aaron Finch (94) and David Warner (124), as well as the middle-order heroics by Peter Handscomb (43), was enough for Australia to set the highest total of this ODI series.
However, what if we tell you that MS Dhoni made a mistake behind the stumps in the first half of the innings that might have changed the face of the game? Sounds unbelievable right, since the former skipper is known for his precision as well as quickness with the gloves?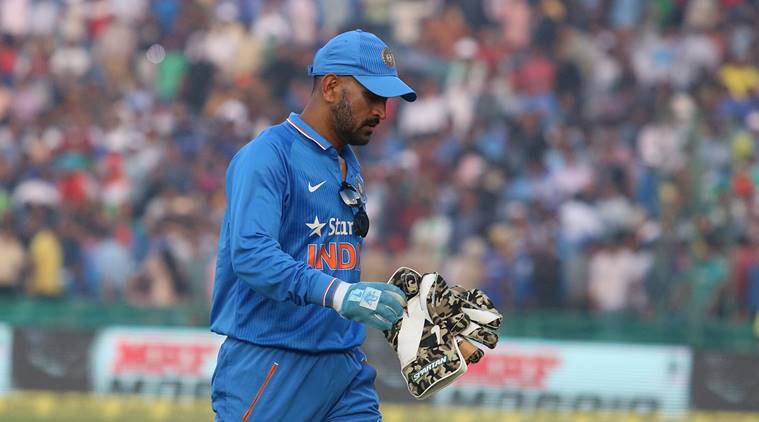 But India vs Australia 4th ODI became one of those rare days when MS Dhoni didn't look as possessed as he has been in the last couple of months.
In the 23rd over of the innings, India's recent leg-spin sensation Yuzvendra Chahal was brought up to the attack as Virat Kohli was looking for a breather in the form of a much-needed breakthrough. Chahal, living up to the expectations, beat Australian opener Aaron Finch with a tossed up delivery, But MS Dhoni didn't see the ball as the batsman stood in front of him while the ball went for four byes.
Watch the video here
https://twitter.com/CricGif17/status/913341242653552641
It is clearly visible that Finch was way outside the crease as he was attempting a lofted shot and if MS Dhoni would have caught the ball behind the stumps, there was no chance of the Australian batsman making his way back safely.
But fate, or you can say luck, sided with Finch and he ended up partnering for 231 runs with David Warner for the first wicket.
MS Dhoni seemed disappointed with himself as he had the right opportunity to give India the breakthrough at 141 runs.
As for the India vs Australia, 4th ODI, while Kedar Jadhav gave Virat Kohli & Co. the first wicket in the 35th over and Umesh Yadav went on becoming the leading wicket-taker for India with a tally of 10-71-4.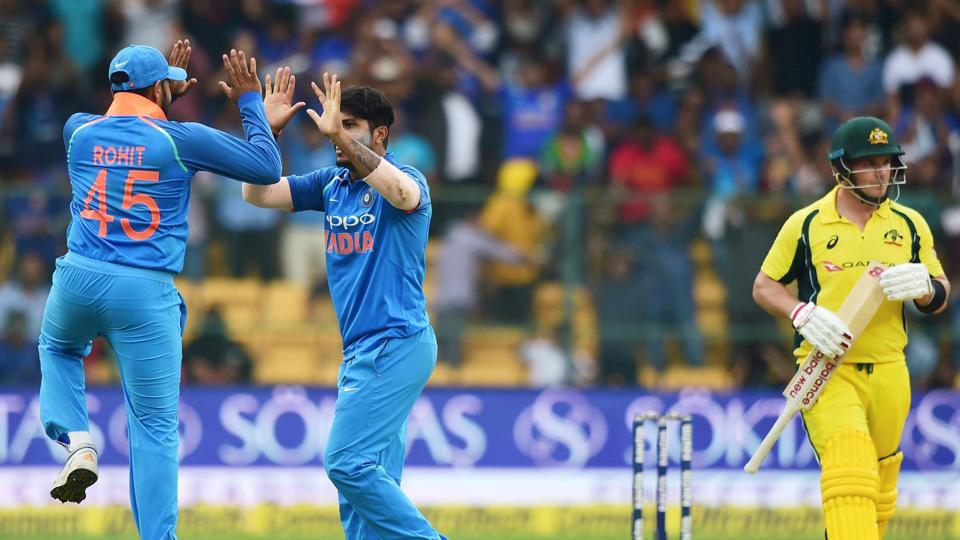 Since Australia opted to bat first, it's time for the hosts to register the highest ever run chase at Chinnaswamy Stadium with the previous highest successful run chase being 329 runs (in 49.1 overs) by Ireland against England on 2 March 2011.
Moreover, Rohit Sharma holds the record for the highest individual score of 209 runs at the venue and considering his current form, we might see him on the steering wheel of India's chariot of victory.
Watch this space for more updates on India vs Australia, 4th ODI.