MS Dhoni might not be the Indian Team's captain now, but the wicketkeeper-batsman does continue to provide some valuable inputs to Virat Kohli as well as the bowlers. One such day was the India vs New Zealand 2017, 2nd ODI, which the hosts won by 6 wickets to level the series by 1-1.
Considered as one of the most astute as well as streetwise readers of cricket, MS Dhoni does everything in his power, from playing crucial knocks to chipping in with advice for on-field placements, from giving suggestions on the Decision Review System (DRS) to help Indian bowlers deceive the opposition.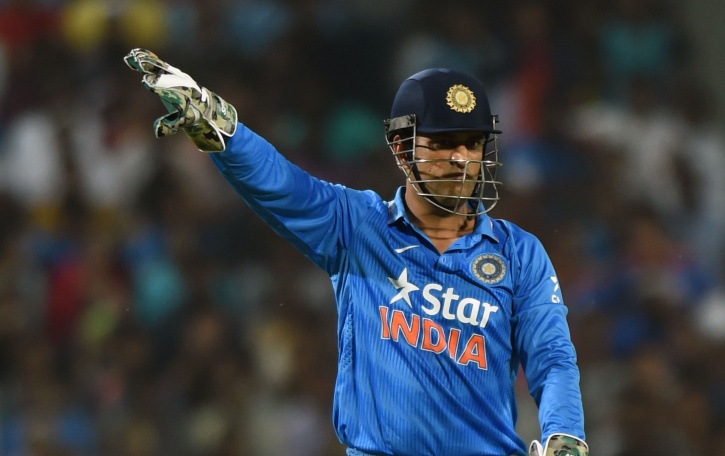 While Virat Kohli always values his predecessor's suggestions, same is the case with the bowlers. While MS Dhoni rarely speaks in front of media and isn't exactly active on social media, the stump mike has become the only source of knowing what happens in MS Dhoni's mind and how he takes some important decisions on the field.
During the 2nd India vs New Zealand 2017 ODI, fans got to witness some gems of advice from MS Dhoni to Virat Kohli as well as Kedar Jadhav, which are enough of a proof of his cricketing acumen.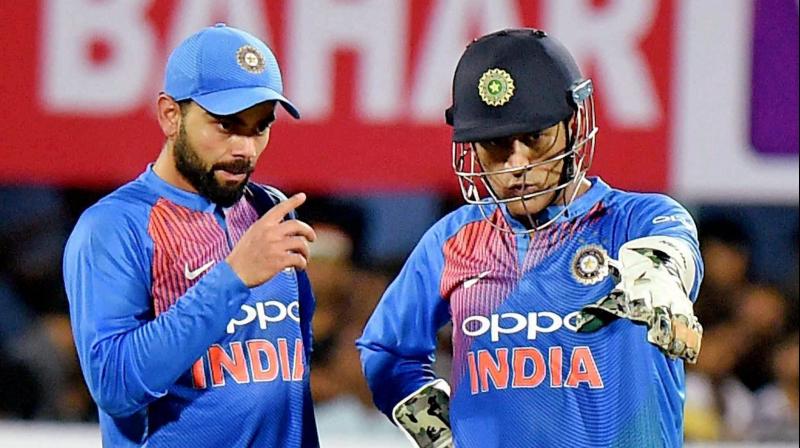 For the unknown, Virat Kohli didn't use Kedar Jadhav on Sunday at the Wankhede Stadium but the part-time bowler did prove fruitful in Pune with his 8-over spell, conceding just 31 runs. But the spell did have some valuable inputs from MS Dhoni.
Watch: MS Dhoni Continues To Lead The Team From Behind The Stumps
https://twitter.com/CricketKaVideos/status/923444395982053376
It is clear how MS Dhoni analyses his opponents and comes up with a plan for the batsmen on the pitch. After playing over 300 ODIs, there is no doubt as to how great of a cricketing brain he has developed.
After opting to bat first, New Zealand lost three early wickets in the first innings, thanks to clinical spells by Bhuvneshwar Kumar (10-45-3) and Jasprit Bumrah (10-38-2). However, Ross Taylor (21) and Tom Latham (38) were trying their best to balance their innings but disciplined bowling from Kedar Jadhav forced the batsmen to take some risk, which ended up with New Zealand getting bowled out at 230 runs.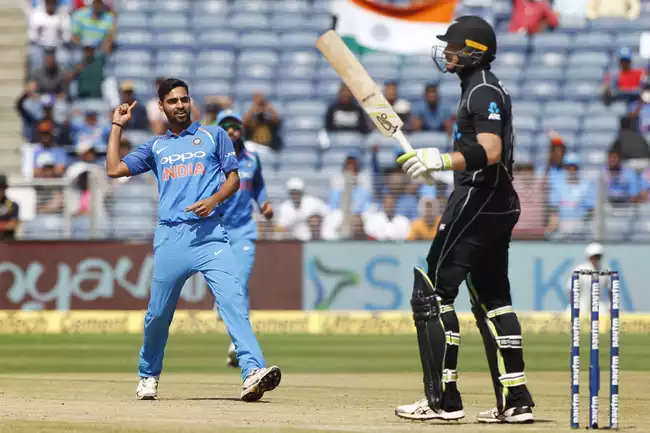 In response, a fifty-run partnership between Virat Kohli and Shikhar Dhawan as well as an unbeaten knock by Dinesh Karthik were enough for team India to level the series after winnings the match by 6 wickets.
However, MS Dhoni did play an unbeaten cameo of 18 runs after Hardik Pandya went back to the pavilion scoring 30 important runs.
There is a reason why people say that MS Dhoni's presence itself can play a huge factor in India emerging victorious in tensed situations. And a tensed situation it was, as India could have lost the series altogether.
Now the focus shifts to Green Park, Kanpur where India and New Zealand will play the series decider on 29th October, 2017.
P.S It's been awhile since we heard MS Dhoni calling Virat Kohli with his nickname 'Cheeku'.