You have seen him smash monster sixes. You have seen him shackle the stumps even before the batsman could have an idea of having missed the ball by some margin. You have also seen him living it up with opponents, inviting them to farm parties and posh luncheons; staying true to the adage- rivals on the pitch, friends off it. Now you will be amazed by the latest achievement in the glorious career of MS Dhoni.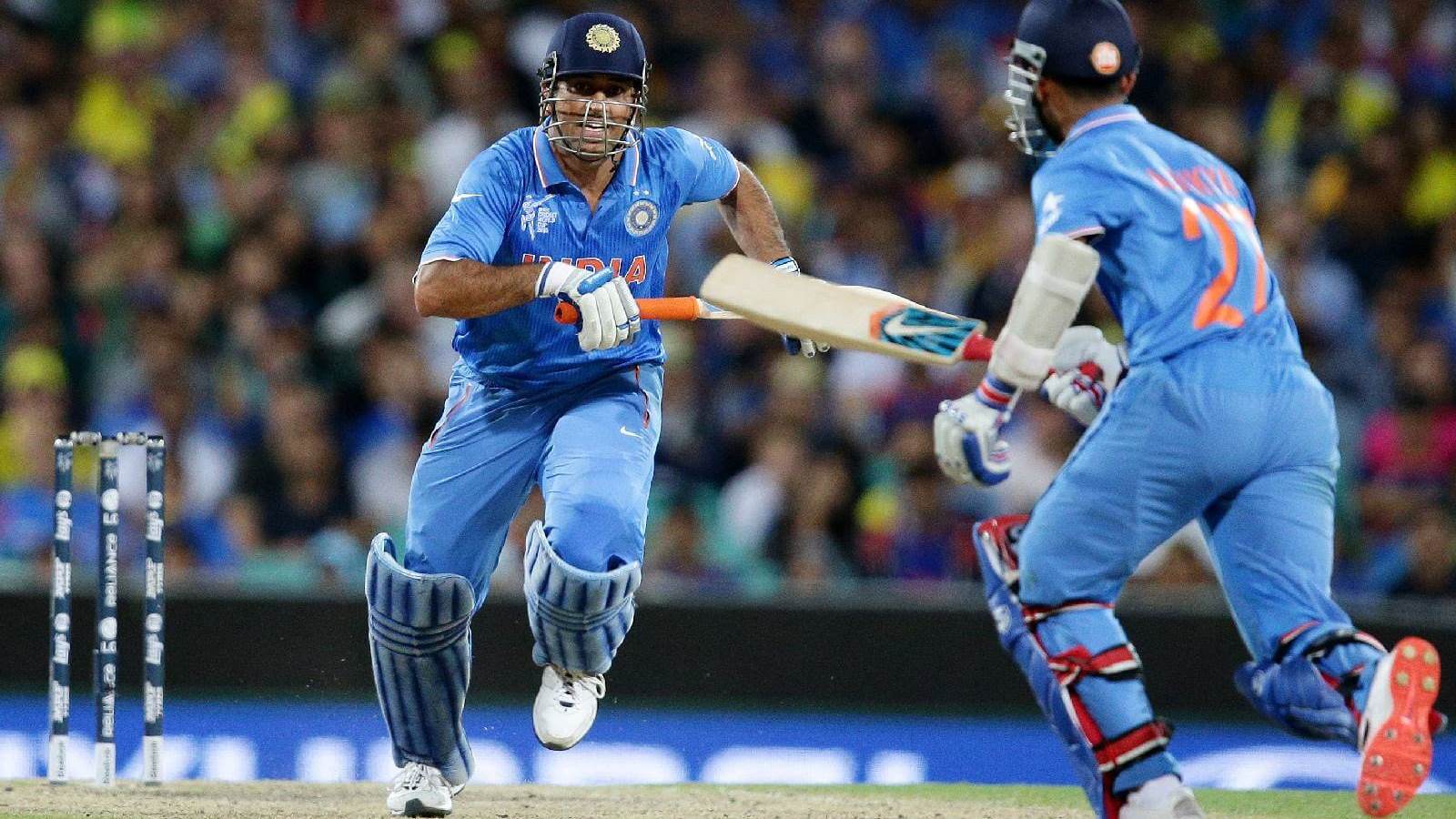 Apparently, celebrated cricket media Star Cricket came up with a rattler of a piece on MS Dhoni, one of Cricket's true enigmas and arguably the finest captain born to Indian Cricket.
So it turns out that MS Dhoni, aged 36, has set a new record in the space of running between the wickets. Not exactly a big boast is it to call MS Dhoni the Usain Bolt between the wickets?
According to reports, in a match contested between India and Australia, on October 11, MSD, seen taking two runs having hit the ball to the outfield, scampered home to the batting end at a record-breaking 31 kmph.
Outrunning @msdhoni seems impossible! Catch the analysis on his ⚡️-quick runs on #NerolacCricketLive on Oct 13 on Star Sports. pic.twitter.com/rPbtbmsKES

— Star Sports (@StarSportsIndia) October 11, 2017
Isn't that something incredible? How often does one get to see a batsman of his repute, an athlete, now in the late 30s, manage to clock up speeds of that level? But then, not everyone is MS Dhoni, right?
In what became his personal highest speed ever, in running between the wickets, MS Dhoni surely gave fans something to marvel about.
Apart from the fact that India lost the game and that in the aftermath an unwanted episode occurred that saw Australian cricketers' team bus coming under direct attack by disgruntled Indian fans, Dhoni's exploits gave home fans something to cheer about.
That said within minutes of Star Sports showing the famous MS Dhoni clip, wherein he completed those 2 runs in bullet speed, something that would light up Ravi Shastri in a jiffy, popular micro-blogging platform Twitter burst out with applause. It wasn't too hard to understand why, was it?