There are talents, there are great talents, then there are exceptions and finally, all-time legends! Across the pantheon of cricketing greats, one can easily say that his name beckons to be placed in the 'all-time legend' category!
In a generation that produced one superstar after another; cricketers with legendary skills and even larger-than-life achievements- take Brian Lara, Jacques Kallis, Rickey Ponting, Sachin Tendulkar as examples- he was a bit of a notorious man. Talented like few others and gifted like none anyone had seen, he brought to the art of spin bowling a dazzling sense of style. Some said he was a bit of an icon, others hailed him as a trailblazer. But regardless of what one might think or say, there aren't many like Shane Warne.
But one's got to ask that if there's something that's hitherto been missing from the canvass of this great Cricketing achiever, then it ought to be said, it is a big-budget Hollywood movie!
While there's been no shortage of movies on international cricketing stars from India- MS Dhoni and Sachin Tendulkar's biopics having earned plaudits from everywhere and everyone, whether sports lovers or cinephiles, there's not been a movie on Shane Warne's life.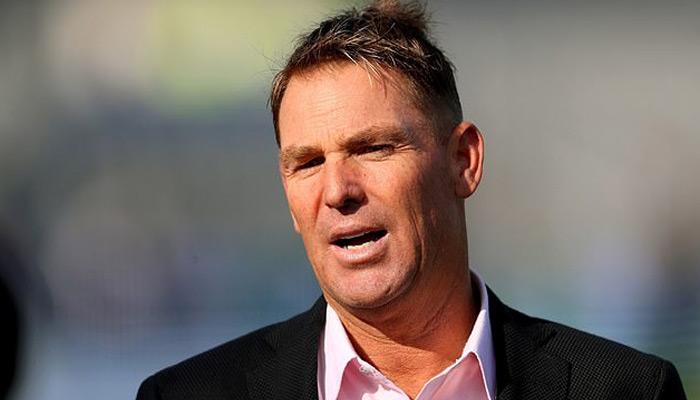 But according to the latest inputs, Shane Warne recently made a trip to the Tinseltown; Hollywood! It's believed, the Australian spin great met with several filmmakers.
And what's rather interesting is that a movie on Shane Warne's life, which now seems a step closer to the big screen won't only feature snippets from the Australian cricketing world.
What might surprise a big bunch is the fact that the ace leg-spinner conceives a different plot to a film on his life. Apparently, the movie on Shane Warne's life would be based on his and Rajasthan Royals' wonderful 2008 triumph in the famous T20 franchise league from India: the Indian Premier League or the IPL as it is called.
But when it comes to the line of Hollywood A-listers, who do you think would end up playing the hero in the movie on Shane Warne's life?
Now while there's no dearth of mega-stars in the red carpet world, with a man of Warne's reach and enigma seemingly capable to contact any from the likes of Tom Cruise, Hugh Jackman, Edward Norton or Robert Downey Jr. to essay him in the flick, it doesn't seem that the Victorian doesn't have any of those heroes in his mind.
In fact, Shane Warne doesn't even want big superstars and proven actors of the class of Leonardo di Caprio or Chris Hemsworth to essay his life on the Hollywood canvass.
To one's big surprise, it is Russell Crowe that Shane Warne wants to play his character in the film that might reach our big screens sooner than later.
Interestingly, upon his recent visit to Hollywood-land, Shane Warne, 50, even suggested some changes to the script, which he hopes the eventual filmmaker will get right at the end of the day.
Furthermore, speaking on the aspect of his life story and what all his film might capture, Warne was of the following view in an interaction with the Herald Sun, "there was a bit too much sex, drugs and rock n roll in it, it needs to be a bit less Hollywood-ised!"
The man responsible for claiming in excess of 700 Test wickets also shared some key insights pertaining to the movie and the actors he thinks would make for a great fit for the film. He went on to add, " Russell Crowe is such a quality actor, has done a lot of different roles,' Warne said. "Chris Hemsworth is killing it and he's an Aussie from Victoria too. I think we should have Margot Robbie too. We could have the All-Australian affair."