Cricket is to Australia a habit, more than it being a passion. And it has manifested in a winning habit, to speak truthfully. How else would one justify their 5-world cup crowns? Australia have fashioned triumphs that have created a legacy, inspired generations and quite admirably ensured viewers turn to couch potatoes.
Live game or highlights, Australians dominate proceedings and become the high-light for a contest often marked by periods of random dullness.
They have created cricket's finest bastion of outstanding prominence. Sir Don is as legendary to the game as is the feeling of winning. It couldn't have gotten any greater than that. It hasn't become better since the Don graced the cricket field.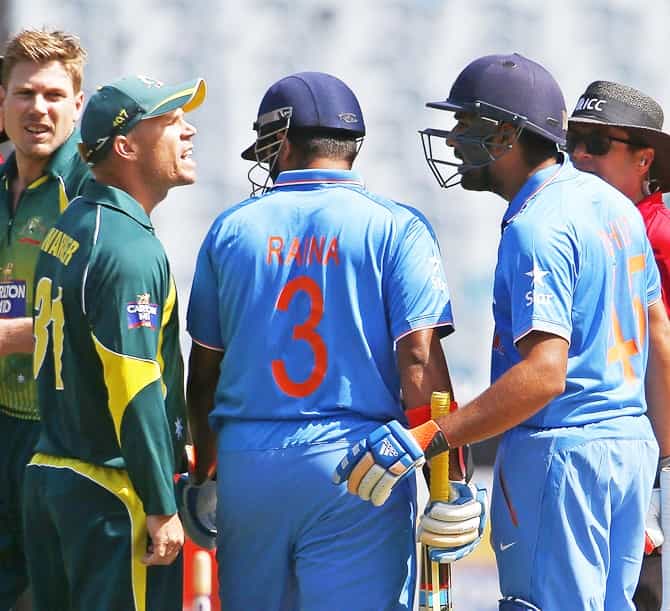 There have also been many other legends- the Waughs, McGraths, Warnes and Pontings- but implicit in the idea of Australian approach to the game lies their meandering to roads of temper. They are volatile and often, cunning in exhibition of their aggression. It's never a great idea to find an Aussie upset and coming in hard at you. It has so often resulted in outright meanness.
They're not the ones to bow down to pressure. Nor are they habitual of staying sagely quiet in times mired by their opponents' jumping around. You'd find an Australian cricketer expunge an opponent by rabble rousing, when on-pitch efforts aren't leading them anywhere.
But this phenomenon, more often than not, has yielded situations that have also gone contrary to the Australian character of adding glory to the sport. It has sidelined successes and prominences and decayed marvellous talents who by virtue of fiery exploits- have earned a bad name.
So apart from playing some great cricket, which 5 Australian cricketers have been rather controversial?
Shane Warne
The bowler behind the ball of the century, also had the bal*s to tamper with the game's spirit. When he wasn't involved in shoddy shenanigans off the cricket pitch- such as sending lewd, cheap messages to women- he got associated with bookies in 1994, allegedly arranging to send them pitch condition reports and weather reports about Australia's tour to Sri Lanka.
But Warne's string of controversies didn't die down there. His charity- the Shane Warne Foundation- ran into myriad legal and financial troubles- and eventually shut down in 2017. Was Warne spinning off money? Contemporary fans who've grown up in the age of gum-chewing, ball bashing extravaganza called T20s would also remember Warne abusing Marlon Samuels vehemently, going as far as grabbing his shirt in an altercation during a Big Bash League Game.
Merv Hughes
He might have appeared cute and cuddly but was a vitriolic verbal assassin of his opponents. Big Merv- who moved fans off their feet with his mighty presence and bushy moustache- was an attacking opponent who sledged vehemently and regularly. His famous exchanges with Mike Atherton and company weren't revered instances of cricket being at its best.
Michael Clarke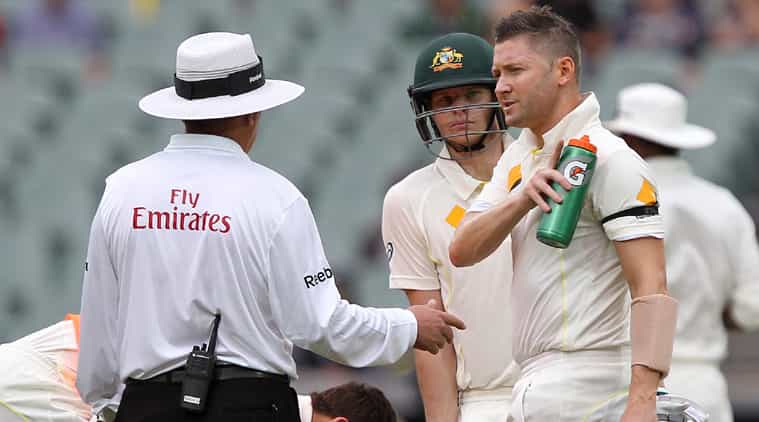 A fine batsman without doubt, one's not quite sure why Clarke- bearing Warne's famous jersey number '23'- was called pup. He was quite a vehement sledger and someone who on more occasions that what would suit an international cricketer, entered into unpleasant altercations. At one stage, Clarke boycotted a New Zealand tour quite suddenly in the midst only so to rescue his romantic relationship from the tenterhooks. It is also believed that Clarke was responsible for a bust-up with Katich, a formidable batsman who was also axed when Clarke took over Aussie captaincy.
Mark Waugh
Few batsmen have lent such grace and finesse to batting as Mark Waugh. But in being associated with the bookies- something you wouldn't have associated with a surname as iconic as Waugh- Mark proved true to his nickname 'junior' by agreeing to share pitch condition and weather reports to bookies on Australia's 1994 tour to Sri Lanka.
Mitchell Johnson
A lion-hearted fast-bowling tearaway, Johnson was more verbose than he was keen to succeed with his raw talent. He was an accomplished sledger, and someone who ran into the wrong side of the road riling up Virat Kohli in 2014. As viewers, you'd say it was needless to hurl the ball back at Kohli who was comfortably in crease in December 2014. Johnson continued to mock Indians well after his retirement, first questioning Nehra's speed and statistics in a lame rabble only to be trolled mercilessly by fans and later, taunting Kohli by suggesting Rahane to be made skipper in 2017 Test series against Australia when there was no need for it.