No sooner did the 2021 T20 world cup get over than India vs NZ series started in India. At the outset, it wasn't too clear, truth be told, as to what really was achieved by having two sides play almost immediately after the T20 world cup. But once the series began to unfold, it became clear which way this contest was flowing. And that, it was, as it has turned out to be, one heck of an entertaining contest.
So far, both T20Is have gone India's way with little left to the imagination. The way the contests have exposed weaklings in the armour of the visitor's, a side minus Kane Williamson in the T20Is, has shown India's tremendous maturity and not to forget, great bench strength.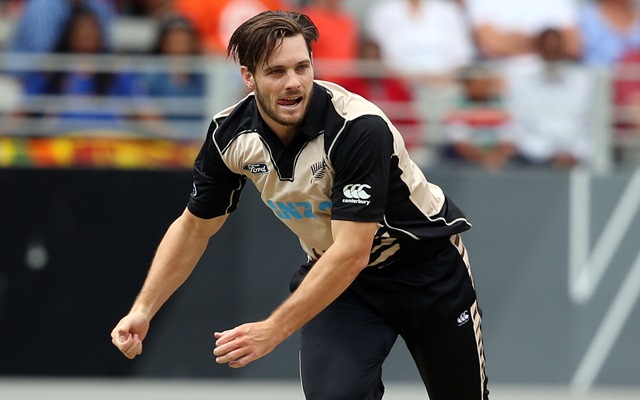 Having said that, only two meanings come to light in the wake of a controversial comment that birthed right ahead of the third and final T20I, currently being played in Kolkata. And it's that Mitchell McClenaghan who said that the ongoing series is a meaningless one suggests either of the two:
First, the usual that the grapes are sour: that NZ, because they haven't been able to milk any contest thus far, are simply frustrated and disgruntled.
And second, that true to these times, one has to be in the limelight, especially in the scenario where one is not playing any cricket. And that's true for Mitchell McClenaghan, whose comment actually came targeting the team he's been much too familiar with: India.
As a matter of fact, one wishes to understand how might have Rohit Sharma responded to this message by McClenaghan on his 'meaningless' IND vs NZ comment, the duo having played the IPL together for the famous Mumbai Indians?
The following is what popular news platform NDTV had to say about the series that is ongoing in the wake of the IND vs NZ meaningless comment coming from a talented and otherwise, very sane Kiwi fast bowler:
While replying to a fan's remark, McClenaghan also stressed on the fact that New Zealand toured India 72 hours after losing the T20 World Cup final vs Australia and had to play three games within a span of five days. He also reminded the fan that India enjoyed a 10-day rest after bowing out of the T20 World Cup early.
To a fan's post that said, "New Zealand lost the series," Mitchell McClenaghan replied: "Did they? You mean in a meaningless series 72 hours after a WC final defeat with 3 games in 5 days playing a team with 10 days rest in their home conditions?"
New Zealand lost the T20 World Cup final against Australia on November 14 in Dubai and had to play the first T20I in India three days later on November 17 in Jaipur.
The visiting side had lost the first T20I by five wickets. On being asked to bat, New Zealand posted a competitive total of 164 runs in 20 overs which India overhauled with two balls remaining.
To sum it up, nothing could be a fitting answer than India hammering the Kiwis in the third and final T20I that's currently seeing the hosts batting first and making merry. What do you reckon?