In between scoring more than 2000 runs in the domestic season and still waiting for his first India call-up, Mayank Agarwal has added another feather to his List-A cricket career which might trigger another backlash on BCCI's selection policy for the upcoming tri-series.
Karnataka's opening batsman Mayank Agarwal after finished as the highest run-getter in Ranji Trophy 2017-18 having scored 1,160 runs at an average of 105.45, has now become the first player to score more than 700 runs in a List A series with his brilliant 90-run knock in the Vijay Hazare Trophy final against Saurashtra.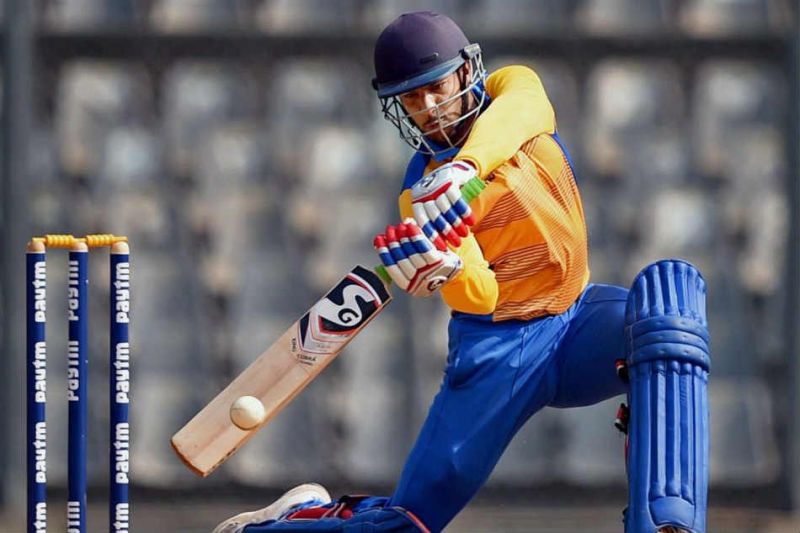 For the unknown, Mayank Agarwal is making substantial strides in domestic cricket and BCCI faced a huge backlash after the player was not picked for the tri-nation series in Sri Lanka, for which Deepak Hooda has also been called up.
Moreover, this came after the 27-year-old broke Dinesh Karthik's Vijay Hazare Trophy-record of most runs in the tournament after the semi-final and now, Mayank Agarwal has achieved another feat after becoming the first ever cricket to score more than 700 runs in a List A series while also leaving the Master Blaster Sachin Tendulkar's 673-run record in 2003 Cricket World Cup behind.
In the eight matches he played, Mayank Agarwal scored a total of 723 runs which included three centuries and four fifties. He scored 109, 84, 28, 102, 89, 140, 81 before registering a 90-run knock in the final of Vijay Hazare Trophy.
In comparison, India's journey to the 2003 World Cup final, in which they lost to Australia, was possible on the back of Sachin Tendulkar's incredible performances which saw him score 673 runs in just 11 matches at an average of 61 as well as a strike rate of around 90 with one century and six half-centuries.
Apart from the Indian record for most runs in a List-A series, Mayank Agarwal also holds the record of most sixes hit in a Vijay Hazare Trophy season (18) and being the first Indian to have scored more than 2,000 runs in a single season.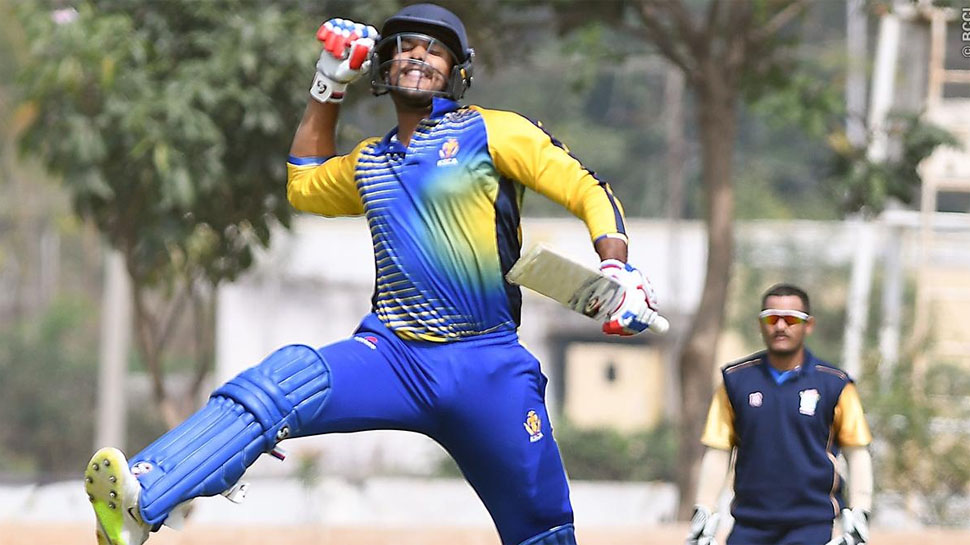 Across all formats, Mayank Agarwal has scored 2,141 runs this season while the Deodhar Trophy is still left to be played. The 27-year-old will be looking to extend his lead over second-placed Shreyas Iyer, who have scored 1,947 runs in the 2015/16 season.
On the other hand, while his incredible form was enough for him to secure an IPL contract for the 11th edition with Kings XI Punjab, his first ever Indian call-up was still ignored for the Nidahas Trophy.