In what comes across as a big blow for the English squad in the current Ashes 2019 series, noted fast bowler Mark Wood, someone responsible for collecting as many as 18 wickets during the 2019 World Cup has been ruled out due to injury.
This comes at a time where there are 4 more Test matches to be played with the first Test, currently underway at The Edgbaston is drawing upon a close, with England requiring a hefty 385 on Day 5 of the opening test.
Skinny, barely 6 ft tall in the frame but someone blessed with a lot of pace, Mark Wood would've surely been a captivating sight in the ongoing Ashes contest, arguably, the greatest cricketing rivalry of all time.
But it's not going to be as Mark Wood is currently undergoing a knee surgery and is yet to recover from the constraint that will take its own course of time to heal.
Of the few bowlers to have made a significant impact in England's victorious 2019 World Cup campaign, Mark Wood was in a rich vein of form, collecting handy scalps against the likes of Pakistan, West Indies, Australia, and the likes.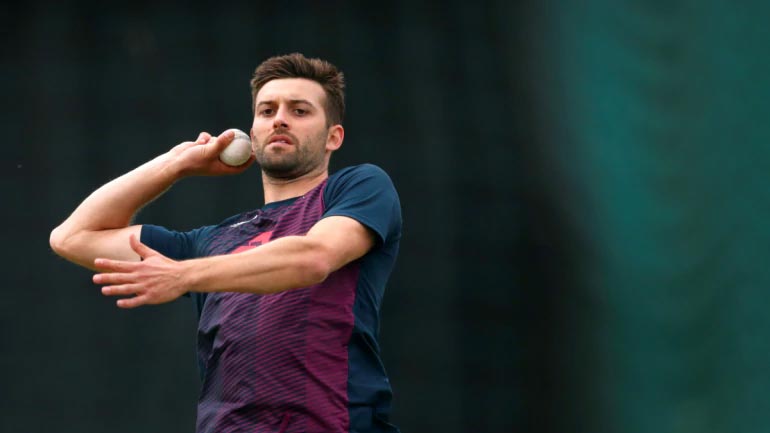 An official statement from the English Cricket board elaborated on Mark Wood's injury update and shared, "England fast bowler Mark Wood has had left knee surgery to address an injury sustained during the ICC Cricket World Cup," said a team statement.
"The Durham player will continue rehabilitation for this and the left side strain that he sustained in the World Cup final.
"As a result of these injuries, he will be unavailable for any cricket for the remainder of the season."
In addition to the above, it is said that a side strain that he copped up during the World Cup campaign made it difficult for the 29-year-old fast bowler to move about freely.
But the overall impact of the right-arm pacer's absence from the English squad can be understood by the fact that currently, one's not aware of the overall status of Jimmy Anderson, who experienced a tightness on the right calf, his gaffe preventing him from bowling any further beyond Day 1 of the First Ashes Test.
If Anderson is ruled out too in addition to Mark Wood's absence, then it could be said that the English would be really aggrieved facing the Aussies. From what's transpired thus far in the Edgbaston Test, Steve Smith's bat is doing all the talking. Should the likes of David Warner return to form as well, it could get dangerous for the English hosts.
Wood currently has 36 Test wickets and first wielded the red ball in 2015.