When Chris Gayle and KL Rahul enter a cricket field these-days, it's not too hard to understand why bowlers begin to fret. And why one experiences nervous pangs in the body. In the past few games, even where Rahul- who a fortnight ago reached IPL's fastest ever fifty in a decade long history- fails to fire, there's hardly a concern. For at the other end is the Universe Boss- Gayle.
So when Chris Gayle was invited to ring the bell before the commencement of Saturday's run-feast at a ground that is perhaps described as the home of cricket in India- not only was the bell rung. But an indication was sent out by the big-hitting Jamaican that destruction was to follow. And so it did. By striking a match-winning 62 off just 38, Gayle ensured that King's XI stormed home as he collected his 23rd fifty in front of stunned fans for whom the only devastation worth savouring came from KKR batsman Chris Lynn's blade.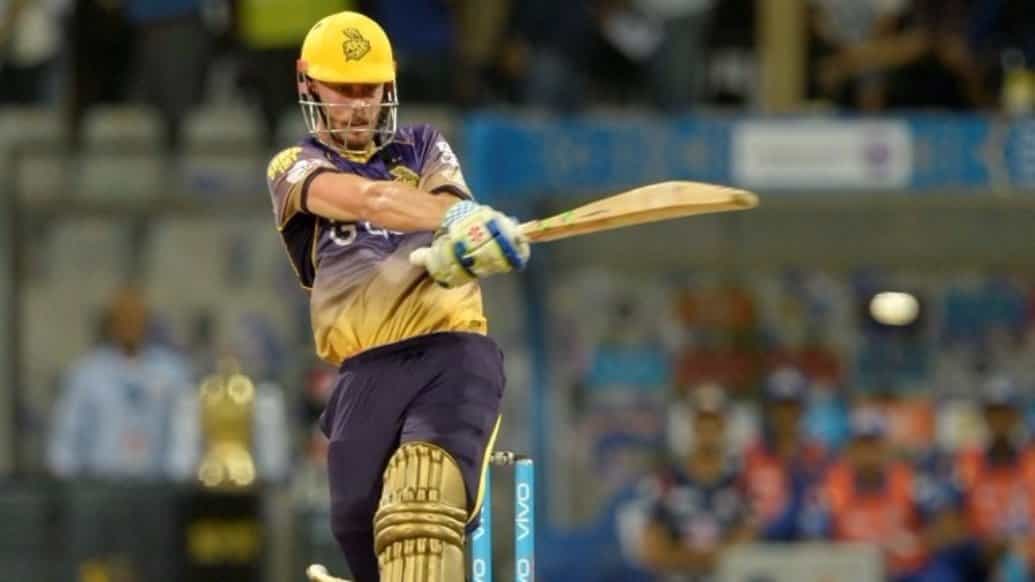 Seeing a vital 41-ball-74 being struck by Chris Lynn, his most important IPL 2018 knock thus far, the biggest sigh of relief for a KKR that may not have appreciated the rain-curtailed outcome was one of their key batsman regaining form. Brute and expressive, confident and ruthless, Lynn made most of Sunil Narine's early failure- another string of pinch-hitting gone wrong- and capitalised on a seemingly jaded King's XI bowling attack. It's not everyday that a Mujeeb goes for easy runs. It's not everyday that a fast bowler gives away 50 from his quota of 4. And it's not everyday that KKR simply snub opposition bowlers at the back of a bludgeoning special by the destructive Lynn.
Beginning rather sedately, going only at a run a ball, Lynn really took charge of proceedings when at the commencement of the eighth the ball began disappearing into the stands courtesy the brutal blade of Lynn. A waywardly over by Barinder Sran- who eventually claimed two wickets in stark contrast to Ashwin's economical spell that resulted in 1 wicket- went for 23. The right-armer would eventually concede 53 as his contemporaries- Mujeeb and Ankit Rajpoot found their bowling wanting meeting an in-form Uthappa, who once again chipped in with a vital contribution when Narine went early, only to be imitated by Nitish Rana, who ran himself out wanting a single that wasn't.
In eventually compiling a hefty 191- but most significantly thanks to Lynn's timely fifty, impressive contributions also came from Dinesh Karthik, who chipped in with a meaningful 43 off just 28 deliveries. The right hander proving that not all IPL cameos need to be stamped with powerful sixes but by meaty timing square on the wicket and by capitalising on weak, spark-less bowling.
But no total- as IPL fans would be aware- looks safe when the duo of Gayle and Rahul stroll down the pitch and by the time the eighth over of King's XI's chase finished, KKR were shivering. The haggard bowling, a repeat of their opponents collided with the blunt blades of both in-form King's XI batsmen and KKR were seemingly unable to control Punjab's free reign. 96 without loss from 48 meant that Rahul had already scored the lion's share of King's XI's runs- compiling a 27-ball-60.
Over-pitched and direction-less bowling by the trio of Andre Russell, the hugely inexperienced Mavi and, Piyush Chawla was never going to help KKR's cause. The bowling attack then had to dabble with an unlikely run-in with fate as at the back of incessant rains, the target was revised to just 125 of 13, the batsmen going well at about the same rate. Few games hold the distinct charm of showing Gayle, clearing his back-leg to hover mighty heaves into the stands and Eden Gardens- the spot of a familiar West Indian triumph back in 2016- had the pleasure of seeing another Windies talent draft his team home. But in what was essentially a thumping triumph of the bat over the ball, a thought or two must be spared for Chris Lynn. The Aussie, smashing the opening salvo in a fiery 74 reminded fans of his glitzy 2017 triumph. And if Punjab are to advance further in the competition, they have to have Lynn compiling such treasured scores for KKR would want to guard against resting heavy on Russell or Narine's batting prowess, the latter, often uncertain to lead with big scores.