Not always do the Royal Challengers Bangalore begin with a win or two galore in the IPL, do they? So how could the past streak be overturned all too suddenly in IPL 2018? Beginning with a characteristic first-match shocker, the RCB lost their way, despite putting up 176 runs on the board. This was despite Kohli and De Villiers putting some fine strokes in sending the ball past the boundary.
But in the abode of cricketing titans- here at the Eden Gardens- it was Kolkata Knight Riders who drove of to their maiden 2018 IPL win, winning a contest in the final stages, despite some regular break-ins by RCB in the wicket coloumn.
But you'd expect that KKR would take that. They would take a four-wicket win any day. It doesn't matter how the victories come as long as they are coming.
That said here are the 5 key highlights from KKR's valuable April 9 win over RCB
Sunil Narine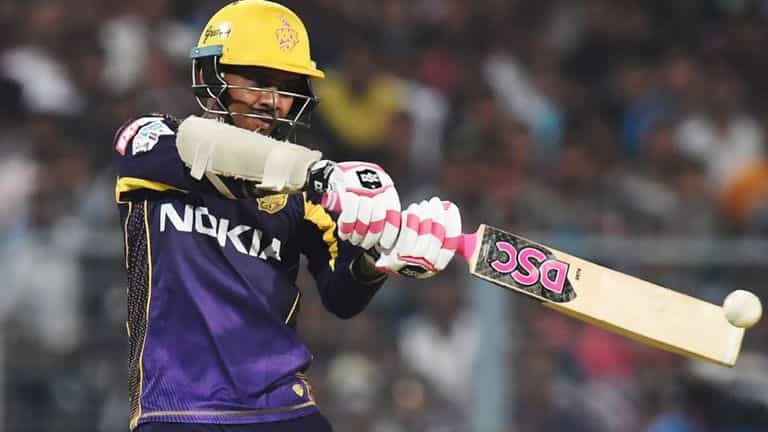 That's the one name that would be most worrying most IPL franchises, whether it's a Mumbai or a Chennai. As if it was any easy to face Narine's mystery spinners, he has now become a major threat using his vital pinchhitting skills from the very top of the opposition. In KKR's debut rout of RCB in IPL 2018, Narine was on the ball from the word go. He chipped in with a strokeful fifty off just 18 balls.
Nitish Rana
There are few better all rounders in the game as Rana. First up, he scalped Kohli and De Villiers- the major powerhouses of RCB- in one over, then he chipped in with a vital 25 ball 34 striking two massive sixes in the middle of KKR's successful run chase.
Dinesh Karthik leading from the front
A captain who is busy contributing to the side and one with great skill, Karthik kept up the score by constantly rotating the strike, chipping in with a vital 35 off just 29 balls. He would remain unbeaten to the end and see his side through the pressure when a couple of quick wickets came in.
Andre Russell's valuable all round effort
Russell was introduced only after the first 10 overs of Bangalore batting first but even then KKR made most use of their star all rounder. Not only did he only concede 10 off 2 overs, he struck a thundering blow and then a boundary in KKR's run-chase, when it had seemed that the runs had dried up.
The winning body language
Truth be told, in no instance during their run chase did the Kolkata Knight Riders seem under pressure. It was almost like their existence relied upon the outcome of their game agains Bangalore. They were in it and they all seemed to rally so well against a newly restructured side, one being led by a brand new captain- Karthik. At times, that winning body language garners you the advantage.
Today was slated to be KKR's day because they kept up the pressure. They bowled the good, fuller line and length deliveries and backed by a stupendous all round show by their prominent West Indians- Narine and Russell- they just didn't allow RCB to settle down. Not one bit.
It remains to be seen as to what possible changes might the RCB introduce to their playing eleven in the next games. Till then, there will be a lot of thinking to do. But they must savour the giant achievement of Brendon McCullum, who in the process of striking 43 off 27, completed 9000 T20 runs.