There were cheers, loud roars and lots of celebration. Eden Gardens was a run-riot on the pleasant evening of April 16. But sadly, none of it were for in appreciation of Delhi Daredevils here in the heart of Kolkata. In winning their vital third game in IPL 2018, KKR held the decisive edge and never looking too bothered over a Delhi that failed to depict any sort of Daredevilry whatsoever.
In thumping the travellers to the east, Dinesh Karthik's side put up a fantastic all-round show in roasting Gautam Gambhir's Delhi who found themselves staring at a mountain of 201 to chase, despite having sent back threatening Sunil Narine early in the game and holding off KKR to a run rate of 2 in the first three overs.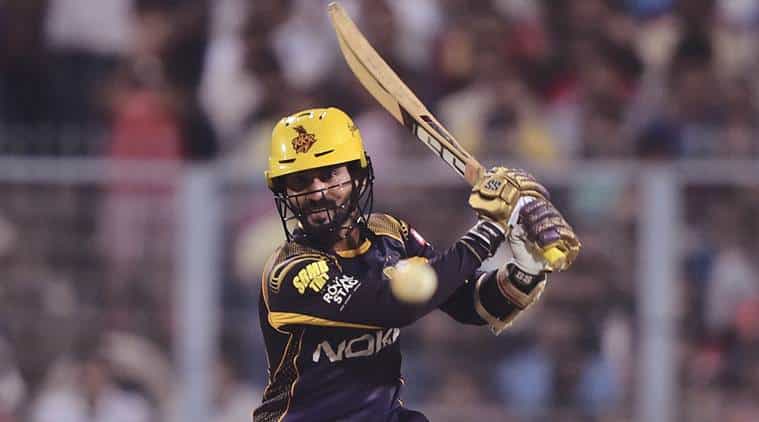 Never expecting a Nitish Rana and Andre Russell show- who together plundered 10 sixes and thudded 100 of KKR's total of 200- Delhi Daredevils, with the possible exception of Trent Boult and Chris Morris, who picked 3 wickets apiece appeared listless in front of a brutal batting onslaught. One of the vital contests from Kolkata's perspective where the main core of batting unit- comprising of Lynn, Rana, Russell and, Karthik- all came together to skin Delhi's jaded bowling performance produced quantum of runs, eventually grounding Delhi by a comfortable margin of 71 runs. In IPL lexicon, it could be called a victory by a tremendous tally of runs, you could say.
Interestingly, among the most experienced campaigners in the game, Mohd. Shami was torn apart by the bulging lower middle order blades of Russell as no other bowler save Tewatia seemed on the money, scalping 3 at an economy rate of 6, in wiping the dangerous KKR lower order comprising Shubhman Gill, who produced another low score of 6, post his 3 versus Mumbai the previous game. Not that it changed the eventual fortune of the game drastically, it ought to be said that Karthik may have wanted to promote his newbie to a position where he could've faced a lot many deliveries instead of arriving in the 19th over and dismissed in the 20th.
Confronted with a mammoth 201 but boasting of power-hitters like Jason Roy, Chris Morris, Glenn Maxwell and Rishabh Pant, instead of whirring blades, the Eden Gardens saw much to the delight of KKR drooping shoulders for their hosts. As Roy, Gambhir departed early, leaving much of the rebuilding ask on an out of form Shreyas Iyer, who contributed no more than 4, having only struck 31 thus far in the IPL, the Daredevils' response to KKR's humungous ask was anything but promising.
Although it weren't that no resistance was provided. Maxwell and Pant, for a while looked in business, lifting Yadav and Narine- who eventually scalped 3 apiece- for some glitzy hits, smashing Tom Curran severely for meaty boundaries but couldn't carry on for long, contributing 43 and 47 respectively, including 5 sixes. That said, in what eventually became a promising comeback for Narine, with a remoulded action having experienced a batting failure brought as much delight for Karthik's KKR as it posed several questions at the defeated Delhi. For now, it would be apt if Delhi can consider a winning opening combination, without having captain Gambhir do the bulk of the team's scoring, having contributed reasonably well thus far. In conceding their third loss and the first to KKR, the men in Blue would also want to address the issue with Mohd. Shami, who's seemed a frail reflection of his self thus far. It didn't exactly help that the seamer went for nearly 13.5 an over when he could've done so better on the same wicket where the likes of Trent Boult- 29 for 2 off 4- seemed in much better form.