A journey toward understanding the key players of women's World T20 2020 takes us to explore some of the fiercest and most respected talents around. Who are the names that are expected to raise the bar- thrill and entertain in equal measure- in the must-watch women's cricket event of this year? Let's find out.
Meg Lanning
Suffices to say that Meg Lanning will not only be one of the key players of women's World T20 2020 but shall also be among the most watched or closely followed players in this World Cup.
What can you say about someone who's already a "Mega-Star" of the game, standing true to her nickname?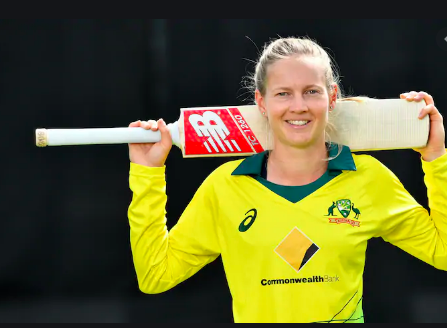 In an early age, Lanning's emerged as an inspirational force of the women's game, someone in whose achievements the women's sphere has and is reaching new heights all the time. We learned an ample evidence of this not too long ago when Lanning edged England in England during the T20 leg of the 2019 Ashes thumping a world class attack on her way to her 133*, the then highest individual T20 score, a landmark moment in all of women's cricket last year.
Someone who can sword the best attack in clinical fashion, Lanning is respected for always putting the team ahead of herself in every contest. Something she'll strive to do in every single contest lying ahead.
98 matches. 2656 runs. 13 fifties. 2 hundreds. Batting average of 36. Strike rate of 118. Highest score of unbeaten 133. 320 boundaries so that's 1280 T20 runs just through fours.
Jahanara Alam
26-year-old medium pacer. 68 matches. 55 wickets. Economy of 5.1. 1 fifer and 1 four-for.
One of the key players in Women's World T20 2020 would be the medium pacer from Bangladesh – Jahanara Alam- a dedicated and prudent medium pacer with a knack of wickets.
Bangladesh might not seem the most challenging opposition to overcome. But it is players like the experienced bowler, someone who's been around for well over a decade, whom the team would depend on to effect key breakthroughs and go to the far end of the tournament- if that's to happen.
Together skipper Salma Khatun and Alam can forge an effective bowling pair that can fancy their chances against teams they've already had quite some experience playing against.
Dane van Niekerk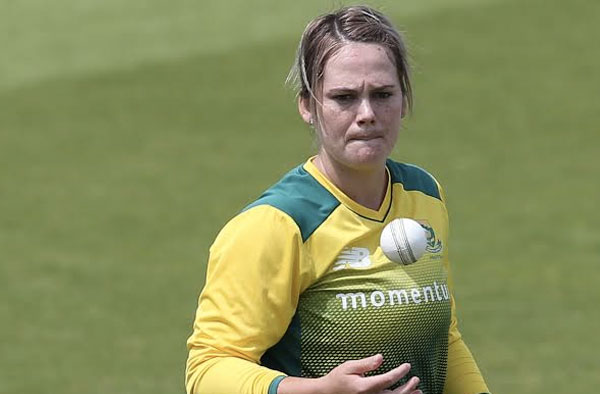 Here's a quick glimpse at the record of one of cricket's most admirable original talents-
79 T20s, 70 innings, 1776 runs, 10 fifties, average of nearly 30, has struck 189 boundaries, thus 756 runs through just fours. Has also taken 59 wickets. Economy of under 5.5 with 1 four-for.
There's quite frankly nothing that van Niekerk can't do. She can take quick wickets, bamboozle the best with turn and flight, and score much-needed runs, on many an occasion at better than run-a-ball.
After resuming her captaincy post a long, dreary injury layoff, Neikerk, who's sounded confident about her Proteas unit's chances, will look to collect the one thing that's missing from South Africa's cabinet: the Women's T20 World Cup trophy.
Smriti Mandhana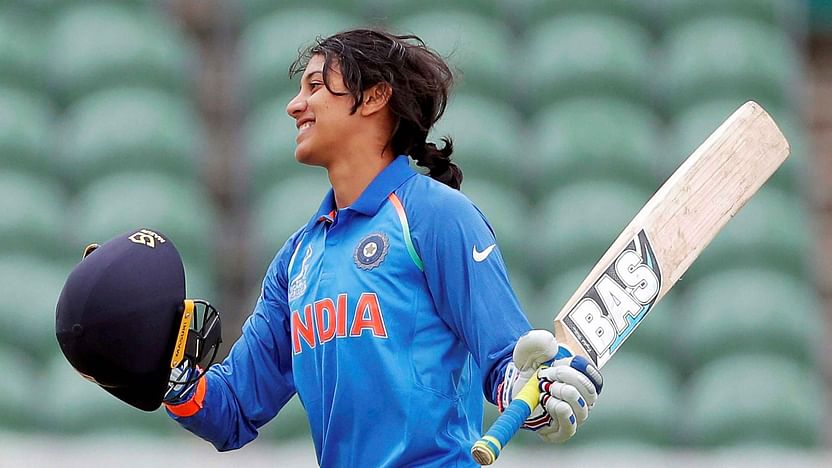 Here's a quick look at the record of one of the key players of Women's World T20 2020:
71 matches. 1667 runs. 12 fifties. Strike rate nearly 120. Batting average 26. Highest score 86.
One of the most attractive strikers of the cricket ball around, Mandhana is the giver of thrill to a game that always thrives on some, especially in a format that's ever-dependent on some.
Recently, when India's Vice-Captain declared with much caution and regard that- "in order to protect India's middle order, it's important that the openers and the top order play till 20 overs,"- it wasn't hard to note a young talent taking a mature stance.
Just the kind of quality fans and her captain would expect of someone who is rated so highly.
Mandhana will be the key to India's chances of scoring big and scoring quickly. And true to her sentiment, as seen in the light of India's recent middle order frailties- if India are to make it count and win it in the end- Mandhana will have to play the chief architect of the triumph all await in her India.
Stafanie Taylor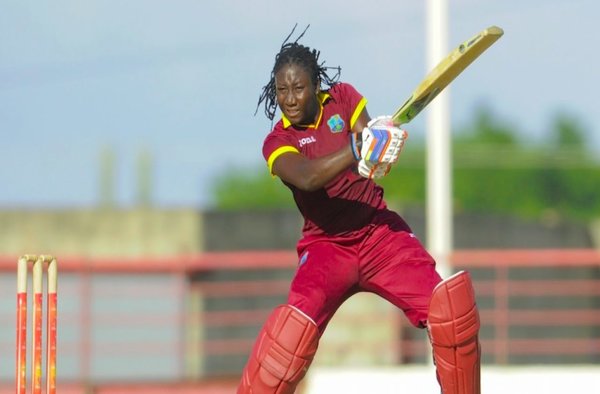 The most famous West Indian cricketer in the current side and clearly among the key players of Women's World T20 2020 – the Jamaican inspires as much as she entertains. She's already an irreplaceable factor of a team that simply cannot be imagined minus her emphatic presence.
Here's a glimpse at the successful lifter of the prized Women's World T20 crown (in 2016, held in India) –
100 matches. 2900 runs. 17 not outs. 21 fifties. Highest score of 90. Batting average of 35. Has taken 84 wickets at an economy of 5.5 with 1 four for, best of 4 for 12.
Taylor is known for her penchant to score big runs and score them quickly, a skill that bears similarity with another dangerous batswoman in her unit: Deandra Dottin.
Together with Hayley Matthews and Deandra Dottin, Taylor will hope to score quickly and lots of runs to keep the often batting-heavy Windies in the game.
At the same time, she'll inspire the great Anisa Mohammed to go a long way in effecting key dismissals to assist the fiery Windies.
Suzie Bates
There are good batters. There are great batters. And then there are legends. Suzie Bates- unarguably, among the key players of Women's World T20 2020- is a timeless one at that.
Wondering how? Well, the informed don't even need to question.
Still. Here's why.
She can both curtail the scoring rate using her handy medium pace and mow down spinners and pacers alike. She's been doing so for well over a decade at the top annals of the game.
The destructor from Dunedin has played 115 matches, scored 3195 runs, most by a White Ferns batter ever. Her batting average is 31, and she's scored 21 fifties and 1 century at a strike rate of 112. She's struck 353 boundaries in her career, thus scored over 1400 runs just through fours. Has also taken 49 wickets at an economy of 6.6 including 1 four-for.
Often single-handedly, and on other occasions, together with a familiar wrecker-in-chief in her close mate Sophie Devine, Bates has brought down many a bowling attack with rich aplomb.
Hers is a record that is respected by the opponents and revered by her compatriots. Can Bates enable Devine to go the extra long mile and clinch the trophy?
Bismah Maroof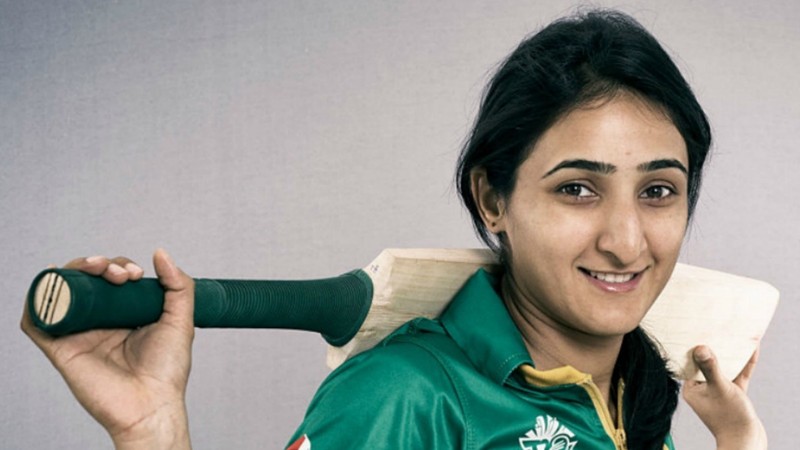 Pakistan's captain has been playing T20s since a decade.
Maroof is easily the best batter in the side with 2183 runs from 106 games. She's taken just 100 innings to score these many runs, of which she's remained unbeaten on 20 occasions. Struck 11 fifties, strike rate of just 92. Has scored 722 runs just through boundaries, having struck 193 fours.
She's also an occasional leggie with 36 wickets so far.
Along with Iram Javed and Javeria Khan( 97 games, 1744 runs, including 8 fifties) Bismah forms the batting stronghold for Pakistan at present. She'll hope that Iram, who's scored 267 runs including 1 fifty, comes good this series, where her team needs her the most.
That said, Bismah would look to lead from the front in a bid to shepherd the likes of talented Umaima Sohail, the 22-year-old all rounder who's already scored 294 runs from just 19 innings, at a strike rate of 98.
Someone who can both hold onto an end and form partnerships, a lot concerning Pakistan's chances will rest on the fluent left hander, who combines a flair for big runs and great experience.
Alyssa Healy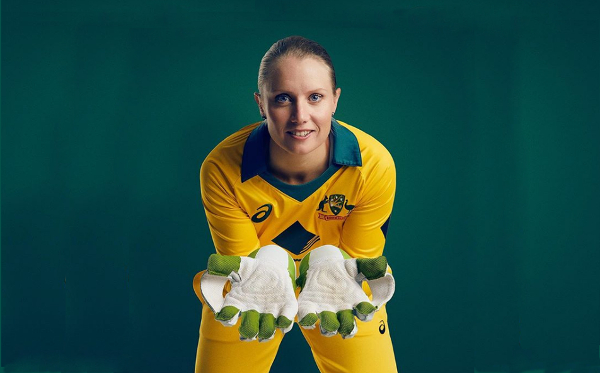 The math regarding Alyssa Healy- among the key players in Women's T20 2020- is fairly simple: see the ball- hit the ball.
In other words, attack from the word go and do your best to up the scoring rate right from the start.
Healy is both destructive and a joy to watch,apart from being an agile keeper.
A glimpse at her record suggests just how central the dashing right-hander is to Aussies' chances of lifting the trophy.
106 T20s, 1824 runs, 1 hundred and 9 fifties including 148* which is the highest individual T20 score in the format as also in the World Cup. Her strike rate is over 129. Of her 91 innings, she's carried her bat through in 15. She's struck 238 boundaries so far, thus collected 952 runs- that's half of her T20 career runs- just through fours.
Truth be told, if the Australian unit is a domineering collection of some of the finest batswomen in the game, then a large part of its domination rests in the hands of this jovial batter.
Together with a Rachael Haynes, Meg Lanning, Beth Mooney – Alyssa Healy makes the Australian batting a dismissive force for even the best bowling sides in the game.
Chamari Atapattu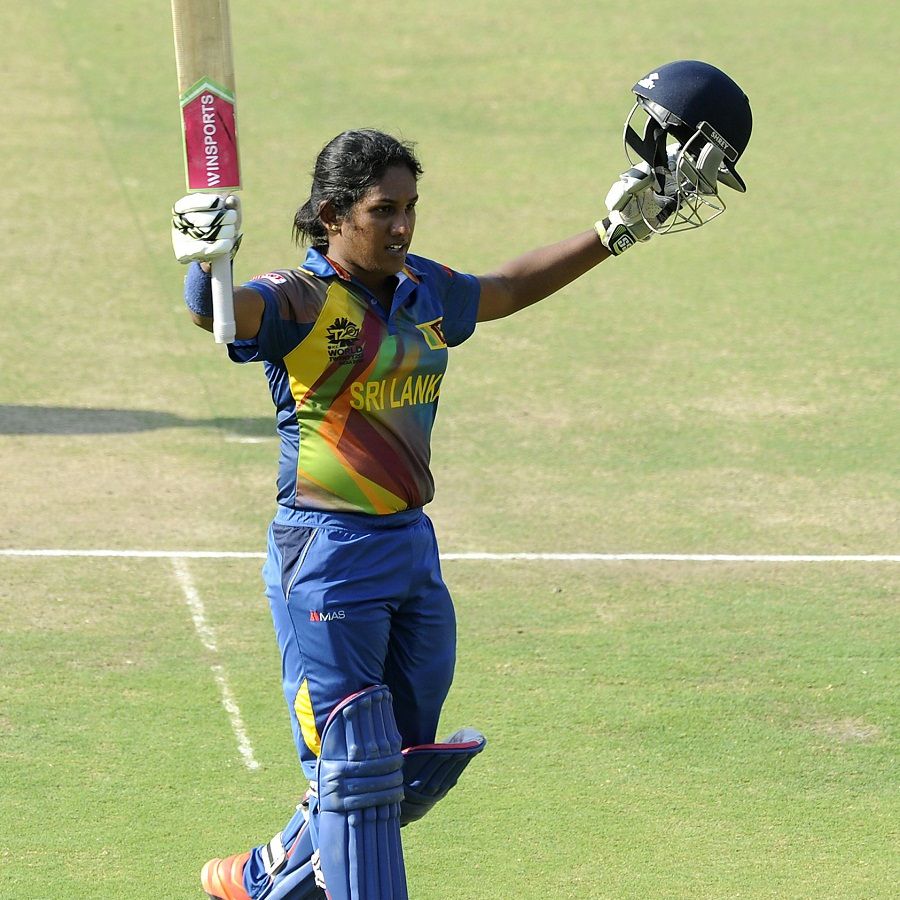 The experienced Sri Lankan has been around since 2009 in the T20 circuit. She has scored 1492 runs from just 81 matches, from which she's struck 1 fifty and 1 hundred at a strike in the nearabouts of 95.
For starters, given the format, the dynamic hitter of the ball would want to up her strike rate a bit.
But the fact is that the ball travels a fair distance when it connects the bat of Chamari Atapattu, the Sri Lankan captain.
As the leader of the T20 hopes for a side that'll perhaps hope against hope to lift the prized trophy, a lot about Sri Lankan chances will boil down to how their captain goes about her scoring.
There perhaps couldn't be a better chance to lead by an example other than the Women's World T20. And Atapattu- one of the key players in Women's World T20 2020- will look to exhibit her quintessential attacking from the first ball.
Danielle Wyatt
Currently, Wyatt is the scorer of highest individual T20 knock for England. Those familiar with Wyatt's flamboyant batting style would remember a moment that could perhaps be called the pinnacle of her career: the 124 v India, that came at Mumbai in 2018. It was a knock that dislodged India, it's exactly the kind of knock fans in the mother of all sporting battles would expect from one of the most ferocious batswomen around.
A glimpse at her record: 105 T20s, 84 innings, 9 not outs, 1541 runs, batting average of 20, including 7 fifties and 2 hundreds. So far, she's struck 175 boundaries, and thus scored 700 runs through just fours.
A lot regarding how England women go about their scoring will depend on how Wyatt- surely among the key players in women's World T 20 2020- goes about scoring from up top of the order.
A big positive for England would be Wyatt scoring quick and freely, true to her own style, a facet that'll ease up the pressure on the likes of captain Knight and batting forces like Tammie Beaumont, Nat Sciver among others.
Anya Shrubsole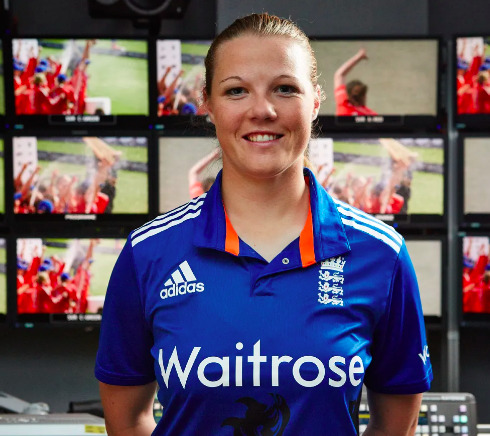 A wicket-taking medium pacer that often shines as a support bowler and stars frequently as the main strike bowler- Shrubsole will form a critical aspect of England's pace attack in the Women's World T20.
In the current conception, it is unimaginable to figure England side minus the ever-capable bowler.
A glimpse at her record: 71 bowling innings, 93 wickets, including 1 fifer and 2 four-fors, with best bowling figures of 5 for 11. Her economy is under 6 an over.
Someone who's a renowned exponent of deadly inswingers, and a clever one at that, Shrubsole, who'll be among the key players in Women's World T20 2020 will look to strike early and strike big for her England women's side.
This, make no mistake, is a potent bowling attack including Katherine Brunt, Natalie Sciver, and Sophie Ecclestone.
The moment you put the Somerset medium-pacer into the picture, you realise it can't ever be that easy for any T20 opposition.